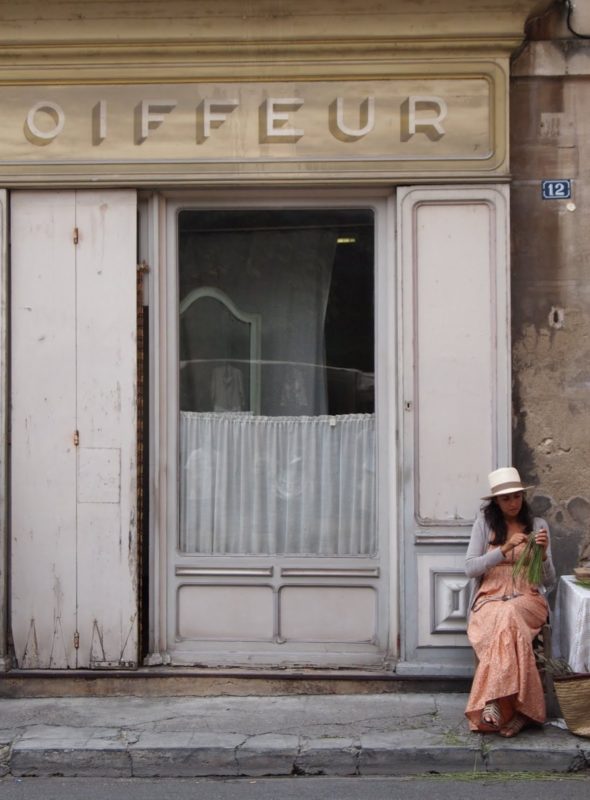 This article is part of a series about our ten favorite markets in Provence. Thus far, we have written about Aix-en-Provence, Apt, Cadenet, Cucuron, Gordes, Isle-sur-la-Sorgue, and Lourmarin. When we chose our top ten markets, we considered the quality and variety of the offerings, the friendliness of the vendors, and the ambience of the venue. Practical issues (e.g., traffic and parking) were also weighed, but, in the end, it was the market itself that mattered most. Get there early and avoid the inevitable traffic and parking challenges! These are the markets we visit again and again when we are in Lourmarin. 
Saint Rémy comes alive on Wednesday mornings. The city, with its medieval portes, plane tree-lined avenues, and pretty squares, is pleasant enough on the other six mornings but its colorful market—that fills every open area and reaches into the tiny streets—is transformational.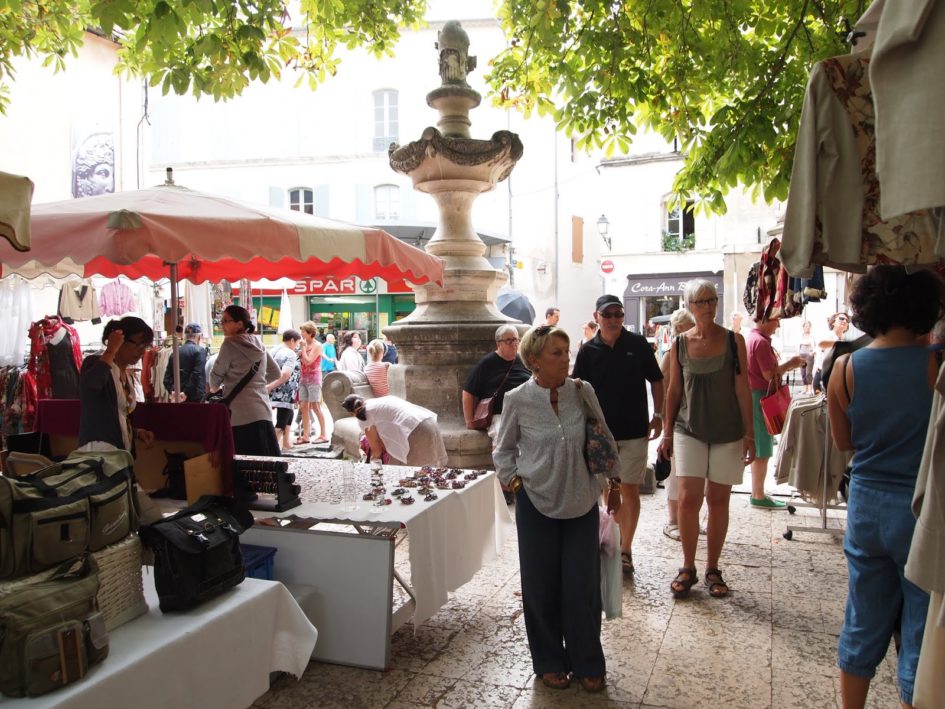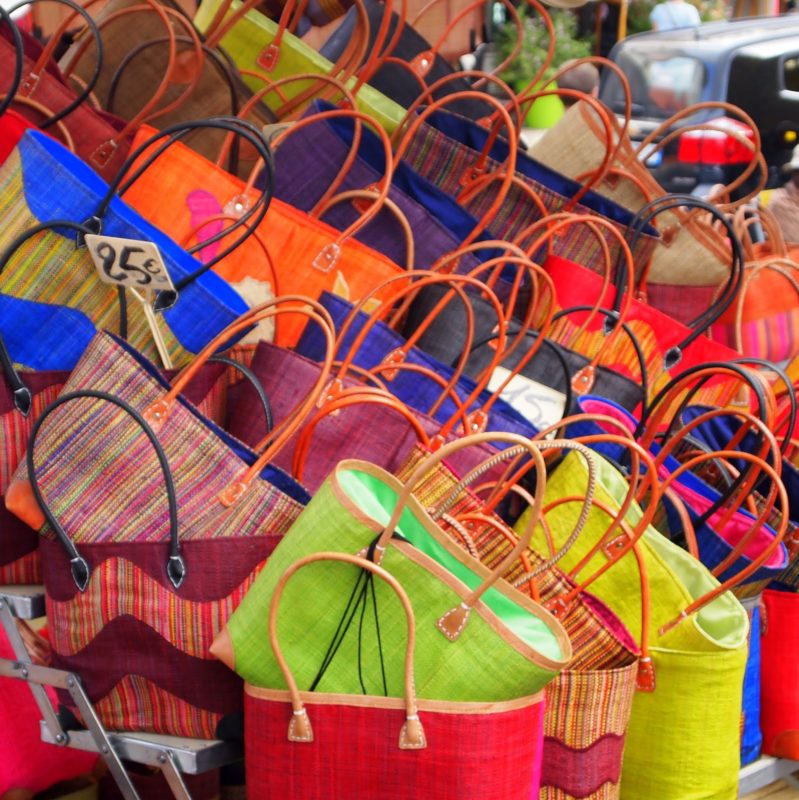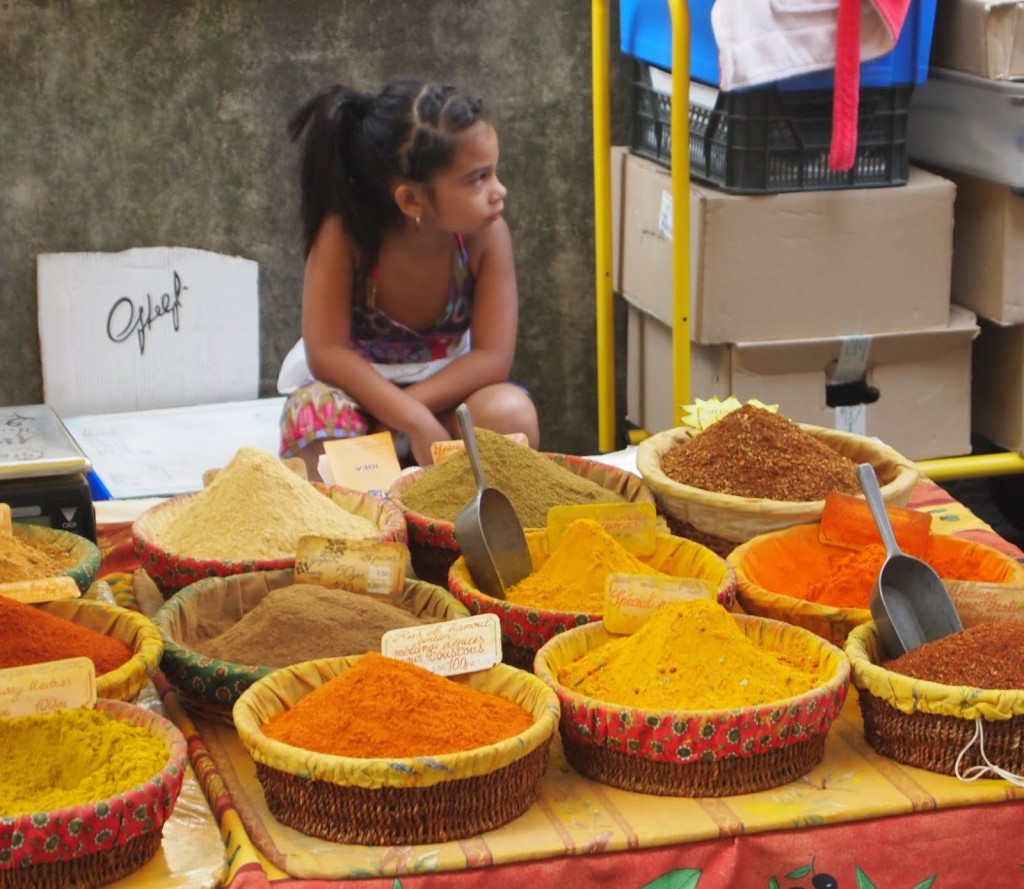 With a population hovering around 10,000, Saint-Rémy-de-Provence is a small, busy city but when the market rolls into town, it become vibrant and spirited.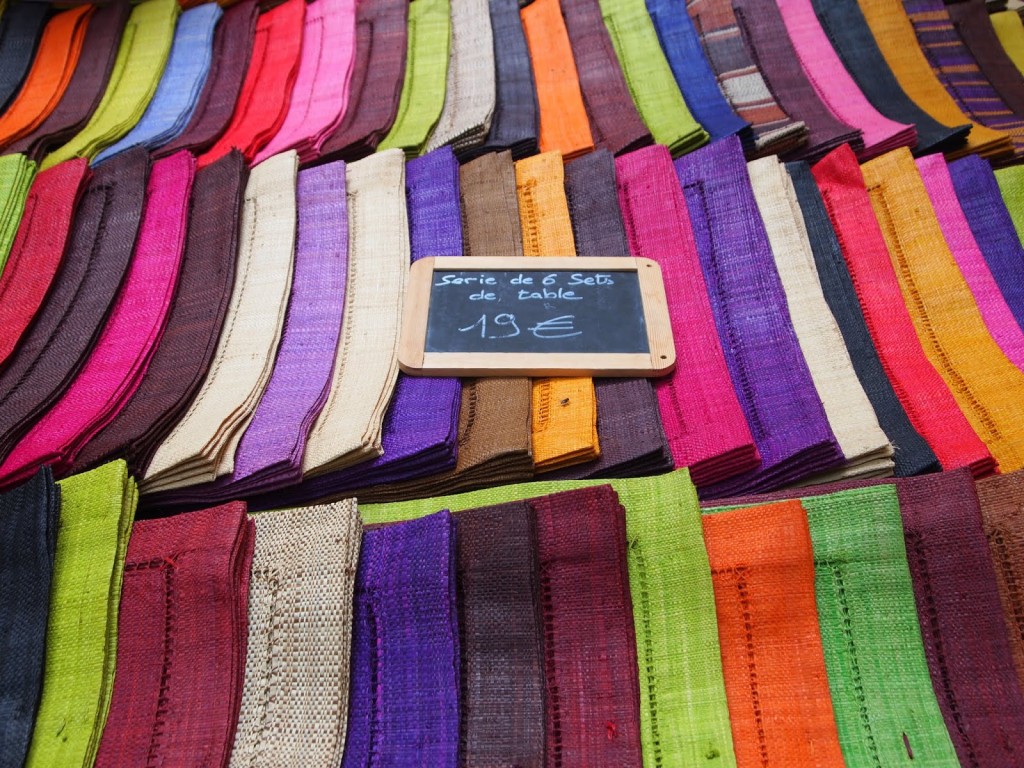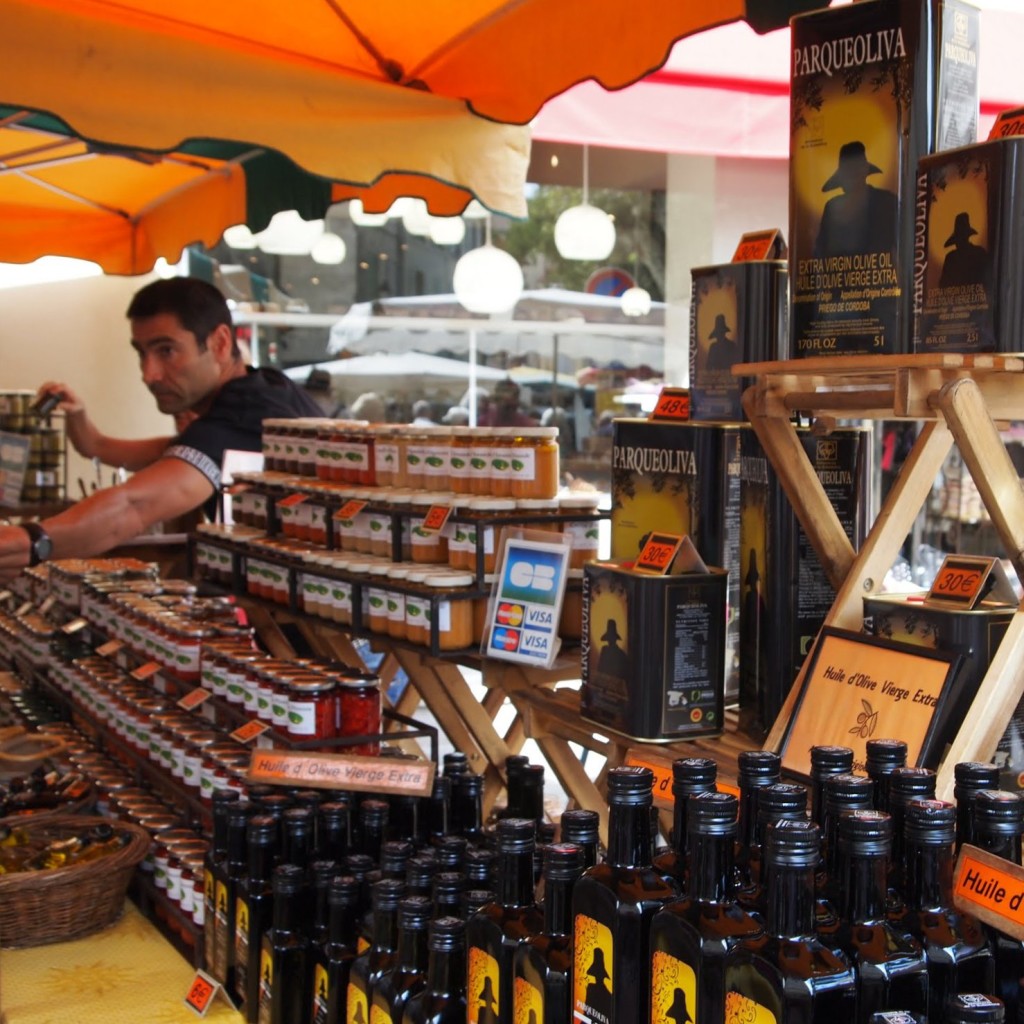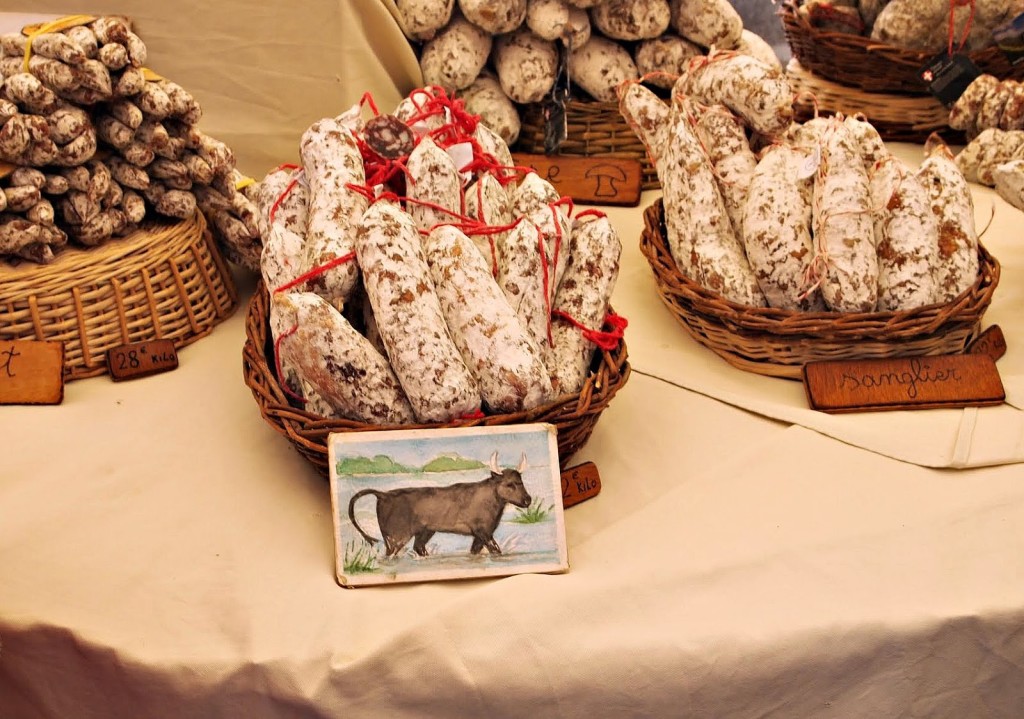 Saint Rémy's thriving Wednesday market made it on our list of top ten markets because it has everything discerning shoppers want in a market. Beautiful fabrics and ceramics; fabulous prepared foods; excellent produce; fish so fresh they look like they just jumped from the water to the ice; spices, herbs, teas, and olives galore; enticing meats, pâtés, and sausages; clothing (I've found a lot of linen dresses here); the usual hardware and kitchen doodads ; luscious soaps; and even a little artwork.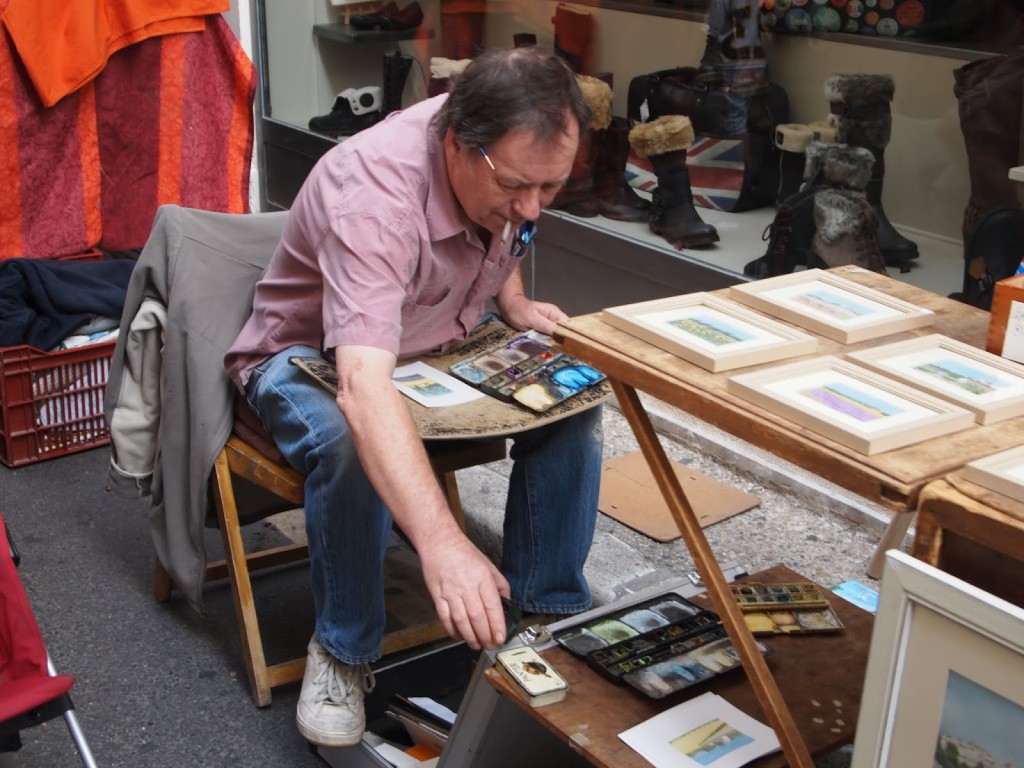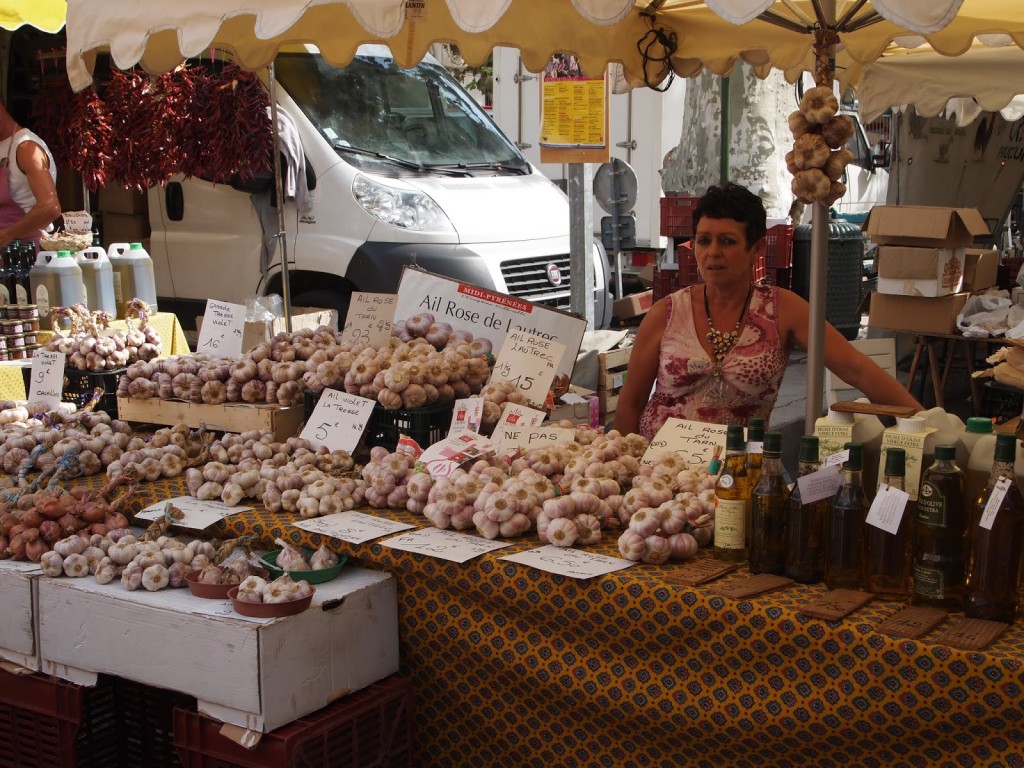 The vendors are very friendly and helpful. The layout is spacious enough such that navigation is easy. Music fills the air near the Place de la République where you will also find inviting (but crowded) cafés for that pick-me-up grand crème. Bring a very big basket and you will easily fill it up!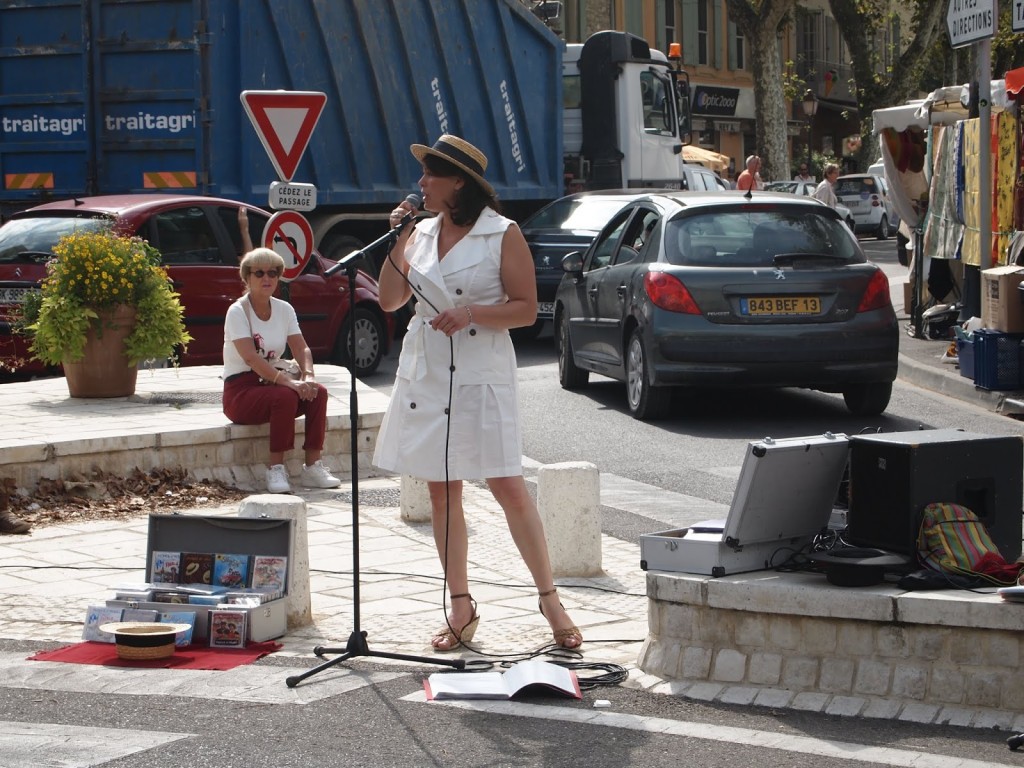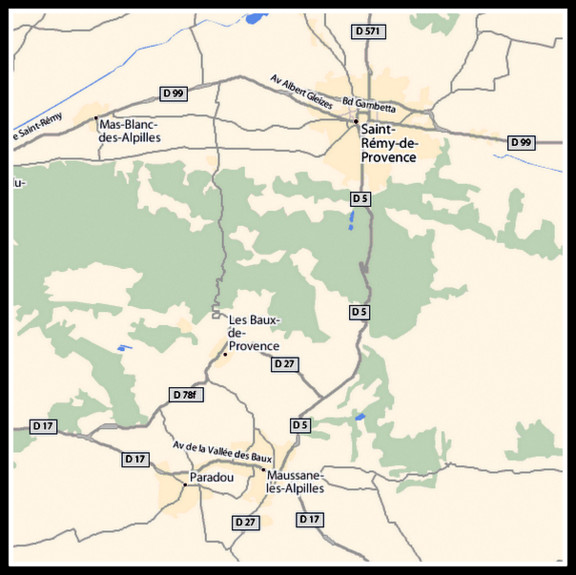 Saint Remy's lovely location is also part of the draw of this market. From the east, one drives along the D99 where rolling green fields dotted with vineyards extend to Les Alpilles, the small range of limestone cliffs made famous by Vincent van Gogh.
The entrance to the city is lined with gigantic plane trees on either side and is breath-taking.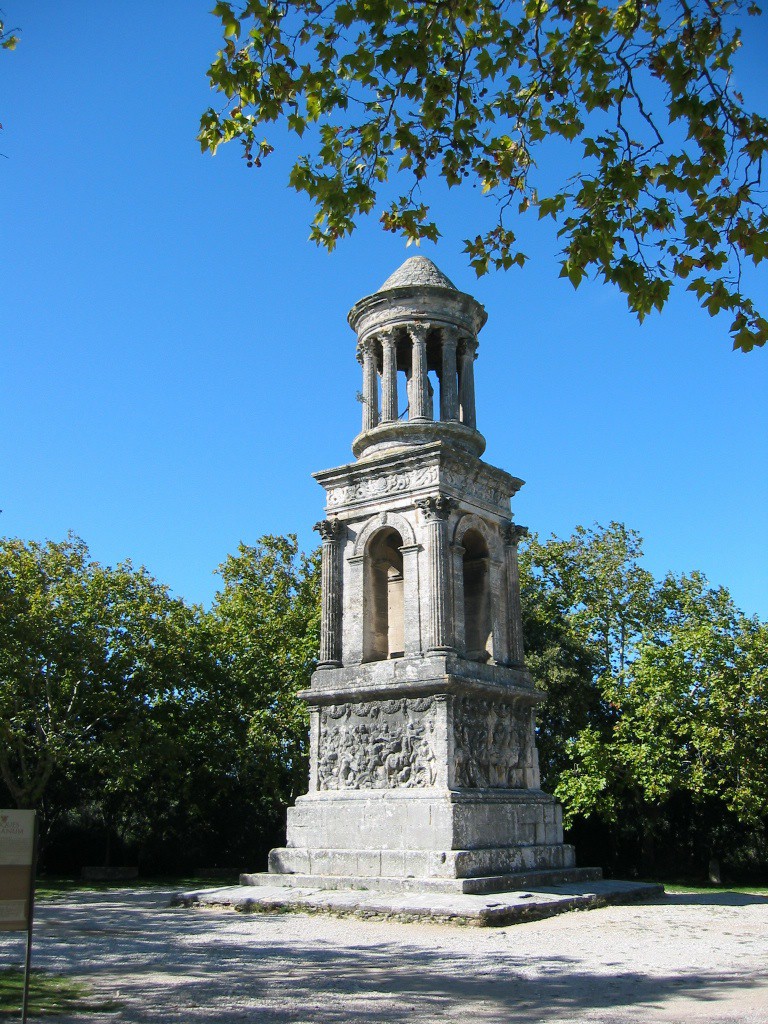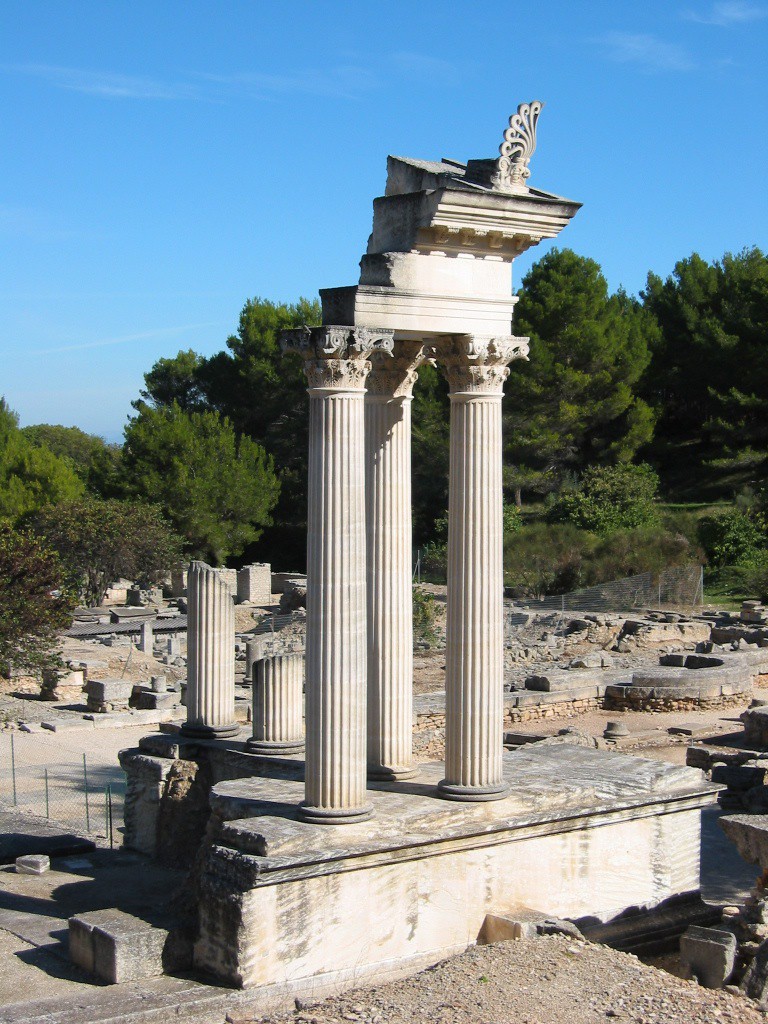 From the South, along scenic D5, one travels right alongside the rugged Alpilles, past the medieval hilltop town and fortress Les Baux de Provence (10 km away). At the entrance to Saint Rémy, one drives past a gorgeous Roman arch and mausoleum, on the left, and the Greek-Roman ruins of the town of Glanum, on the right. Just past Glanum is Le Monastère Saint Paul de Mausole, where van Gogh was treated for his various psychiatric issues. You will also pass the Office de Tourisme, located on the south side of the center of town.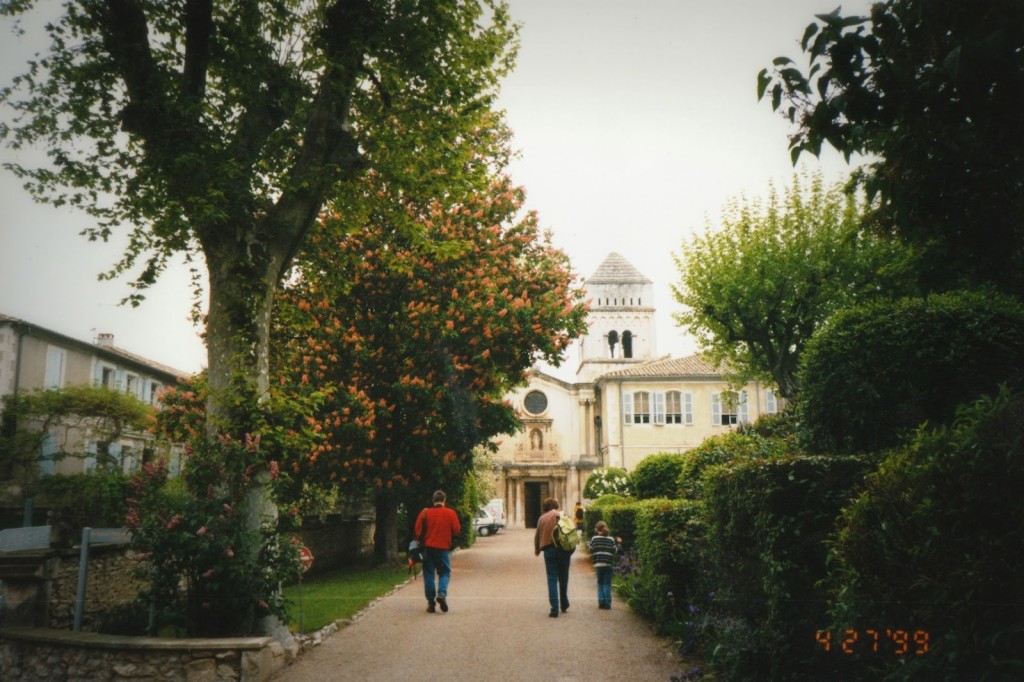 Les Baux, Glanum and Saint Paul Monastery (still a psychiatric facility today, now called Clinique Saint Paul) are each worthy of long visits. This is olive oil country where working mills are open for tastings. Two of our favorite vineyards are on the outskirts of Saint Remy: Domaine des Terres Blanches (open for tastings) and renegade Domaine de Trévallon (appointments are necessary).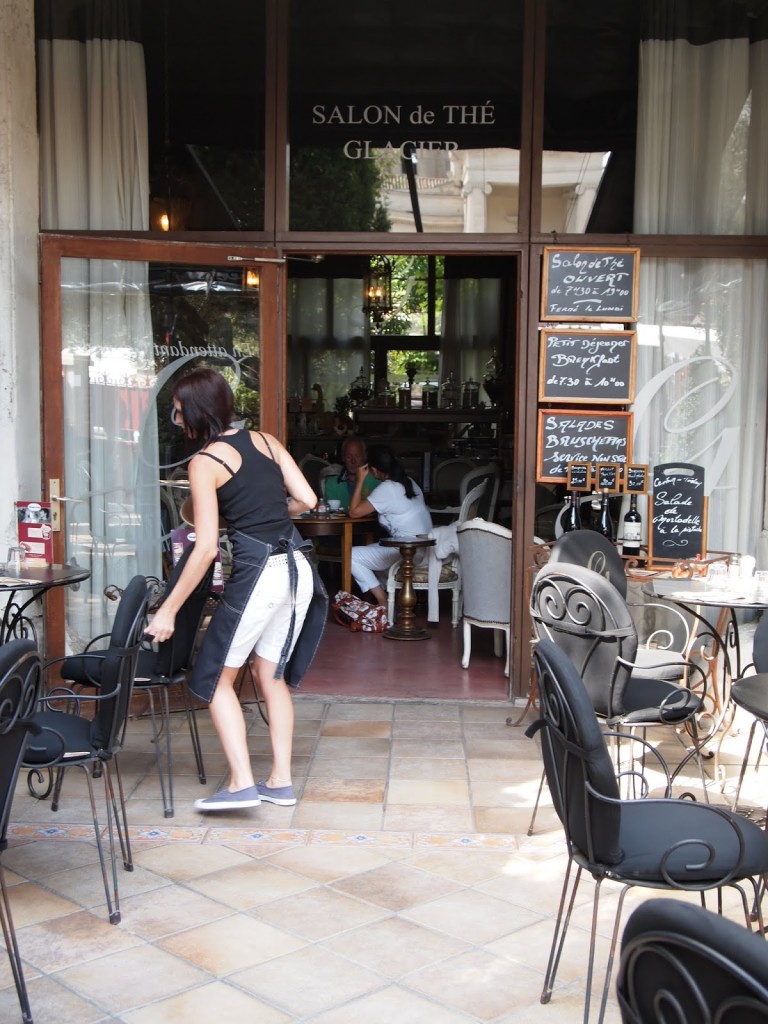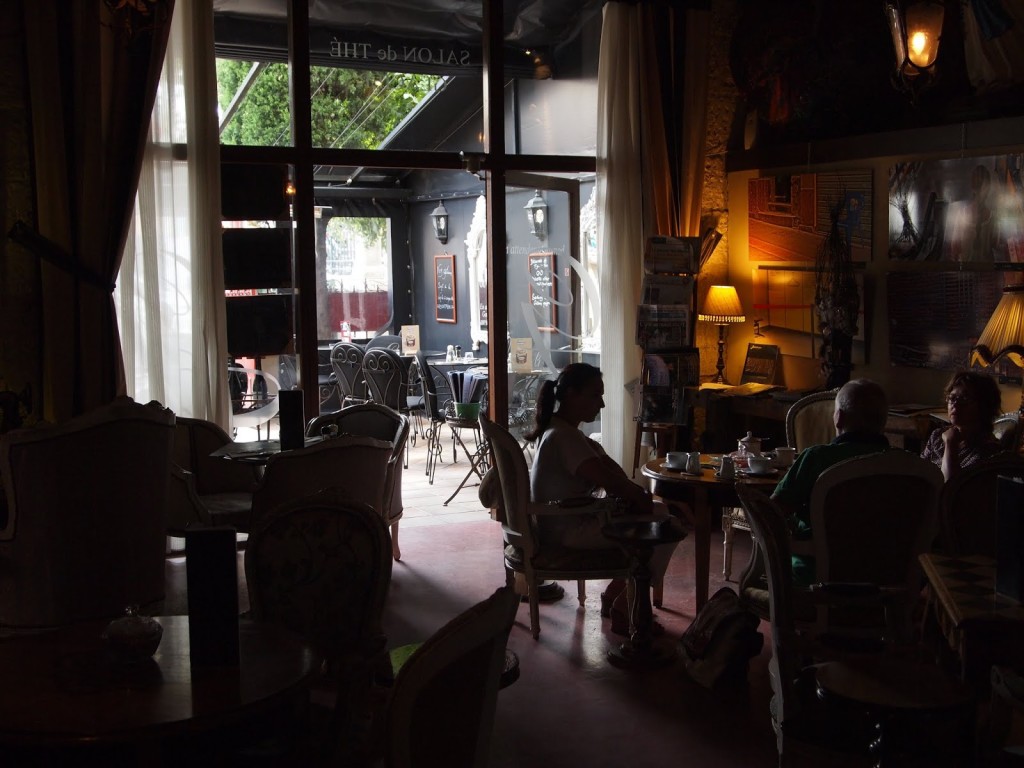 After the market, we recommend Crêperie Lou Planet, on Place Favier, for a light lunch. Musée des Alpilles, located in the Hôtel Mistral de Montdragon, is on the same square; it is a collection of Provence art and artifacts (that I would only recommend if you have lots of time to spare). The nearby Hôtel de Sade houses the Musée Archéologique where there are many pieces from Glanum (very interesting if Greek and Roman history in Provence appeals as much to you as it does to me).Other restaurants we have really enjoyed are Chez L'Ami, Grain du Sel, and Le Apostrophe.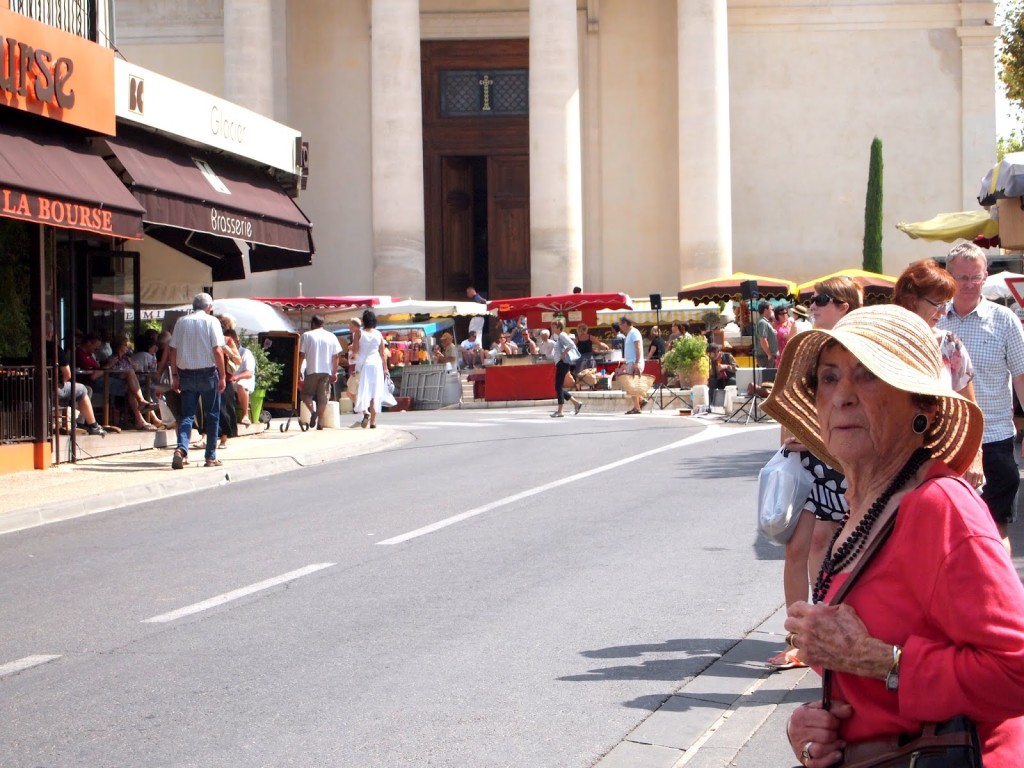 Outside the city in Paradou, we really like Bistrot du Paradou, where regional food is cooked to perfection. Sitting outside is best.For a fabulous meal—if you really want to seriously splurge—there is always the two-Michelin-starred gastronomic restaurant, Oustau de Baumaniere in Les Baux de Provence. Located in the five-star Relais et Châteaux property, it is a special occasion. I can't see myself going there after the market—I would make it a destination.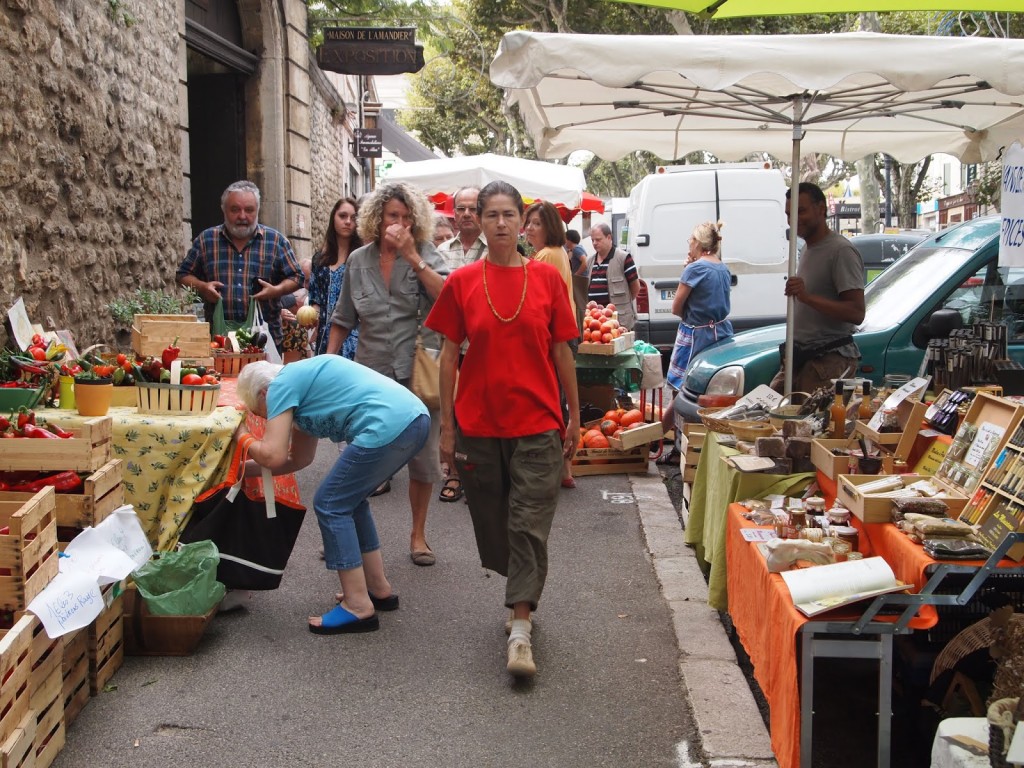 If you are looking for a terrific market in a location that offers many après-market options, head to Saint Rémy on Wednesday! Do get there early to avoid the notorious parking problems—the market takes over many of the parking lots!—and wear your walking shoes! Bring a big basket!