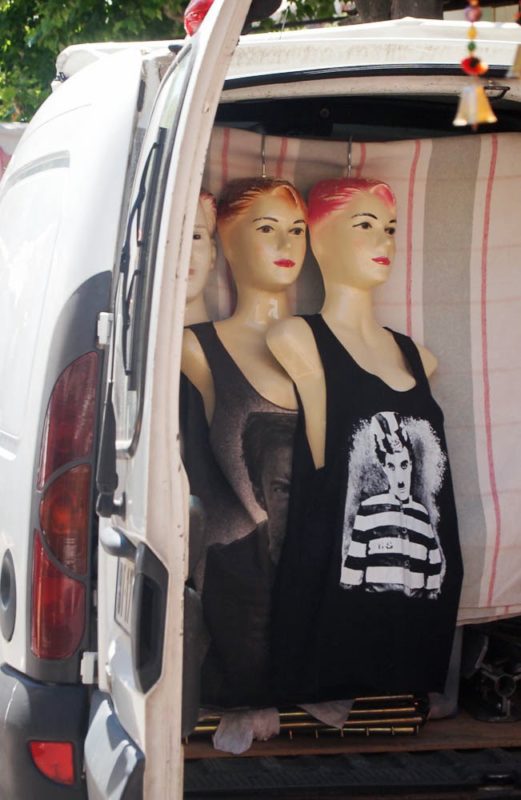 The sleepy village of Eygalières awakes with a roar on Friday mornings in the summer. Trucks, vans, station wagons, and deux-chevaux make their way into the town's main street where the vendors hop out to unfold their tables, open their umbrellas, arrange their wares, and set up shop for about four hours, transforming Rue de la République into a vibrant market.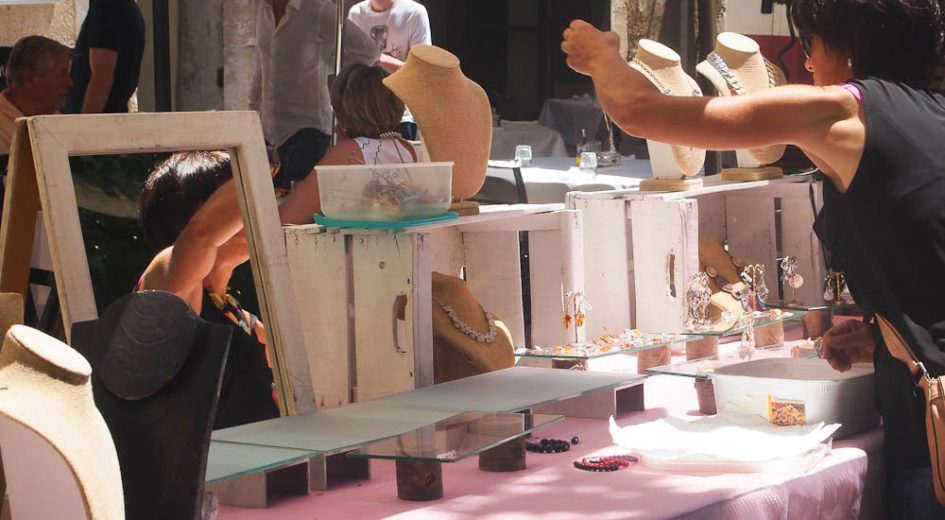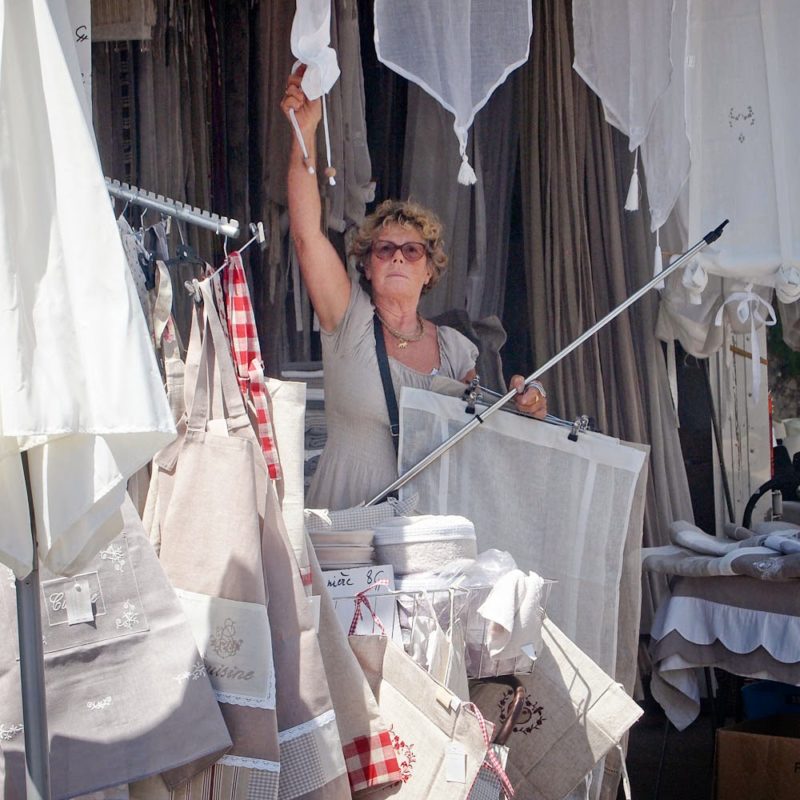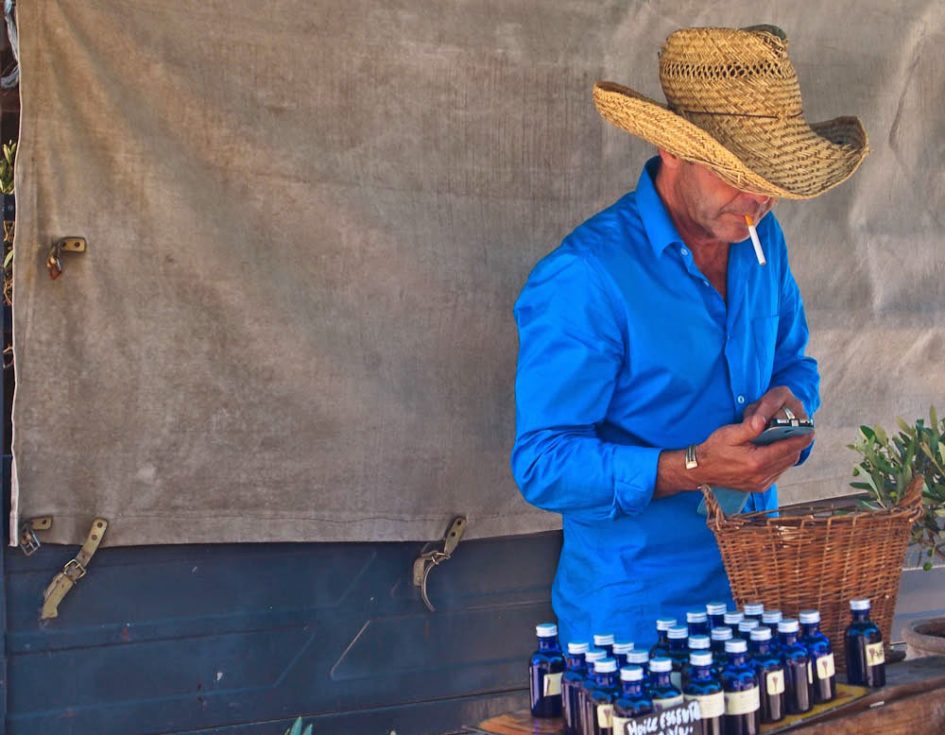 Soon familiar scents of lavender, spices, herbs of Provence, and paella waft through the air, inviting the crowds that will soon descend.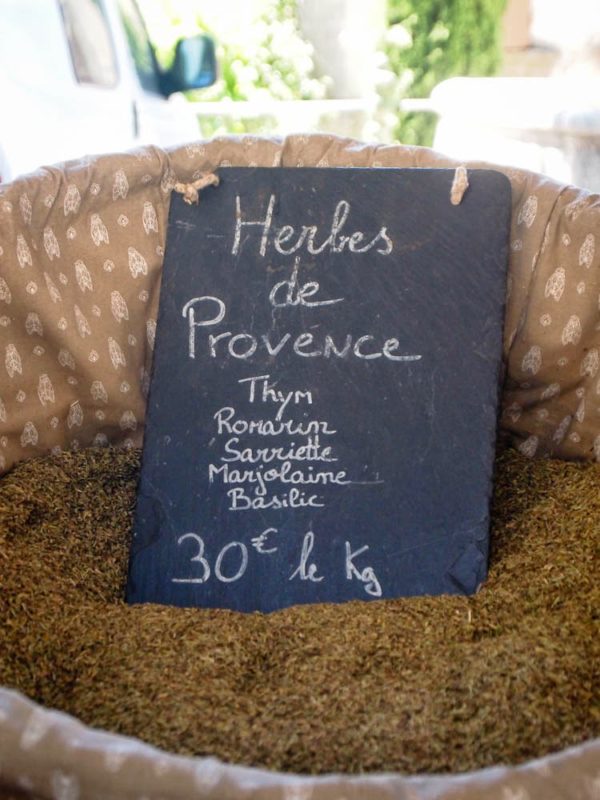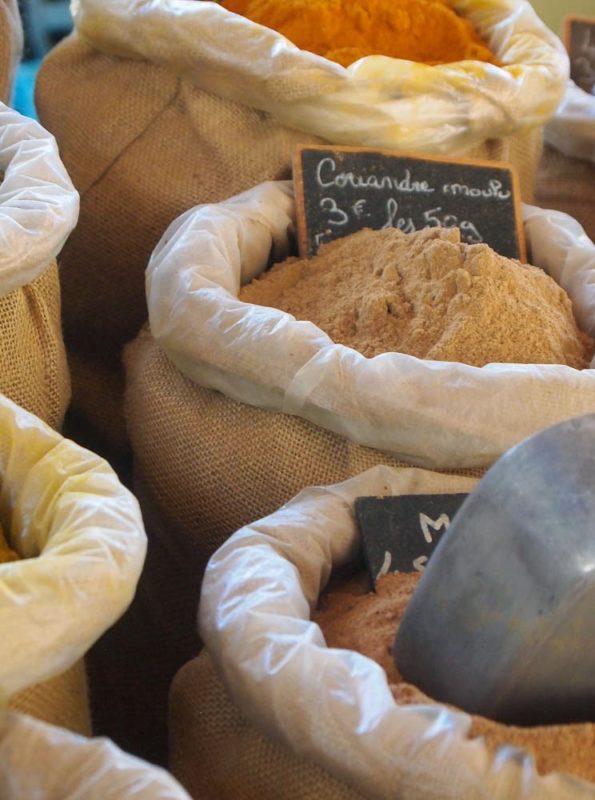 This is one of my favorite markets. The selection of goods is particularly interesting and their quality is quite high—no cheap plastic jewelry or children's clothes made of synthetic fiber here—and the venue is like a movie set, complete with the sounds of cicadas when I visited last month.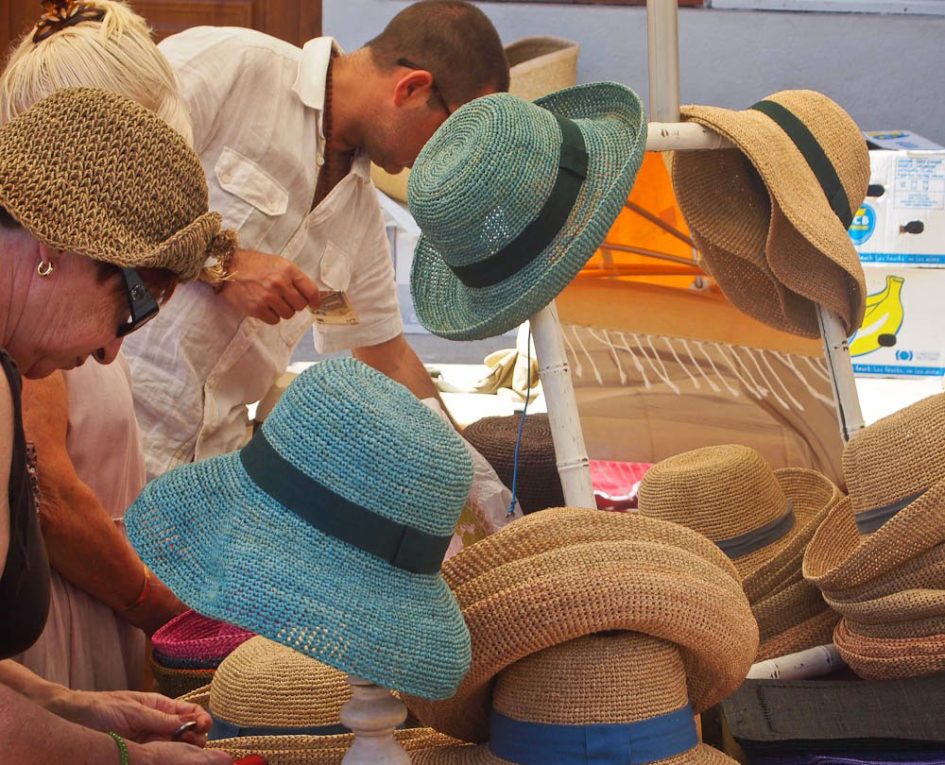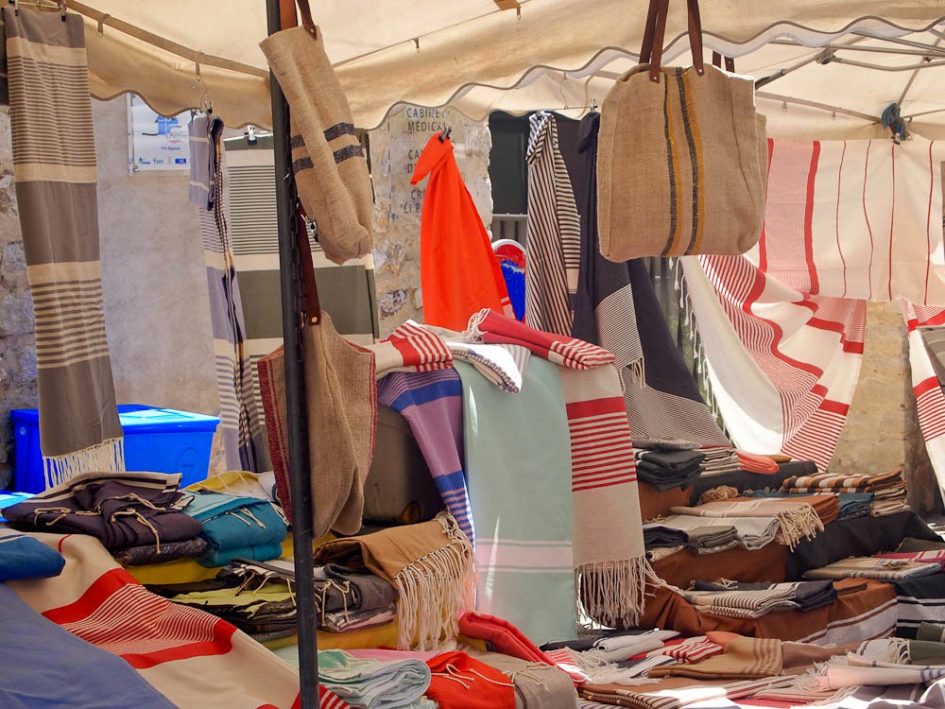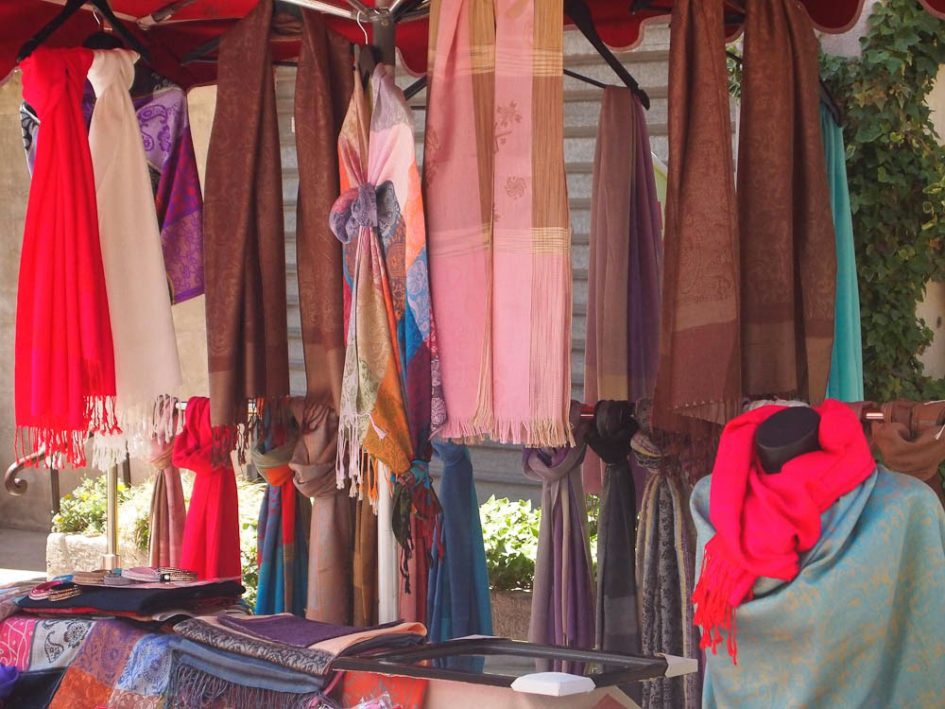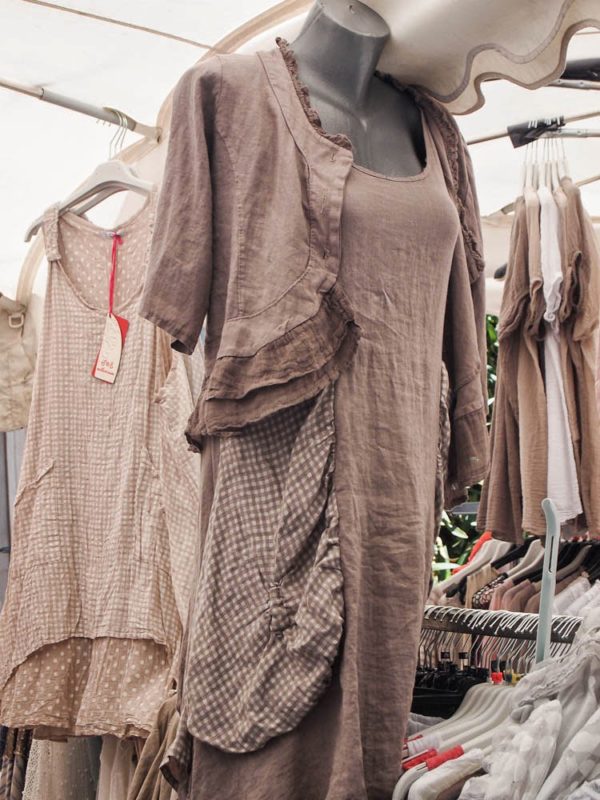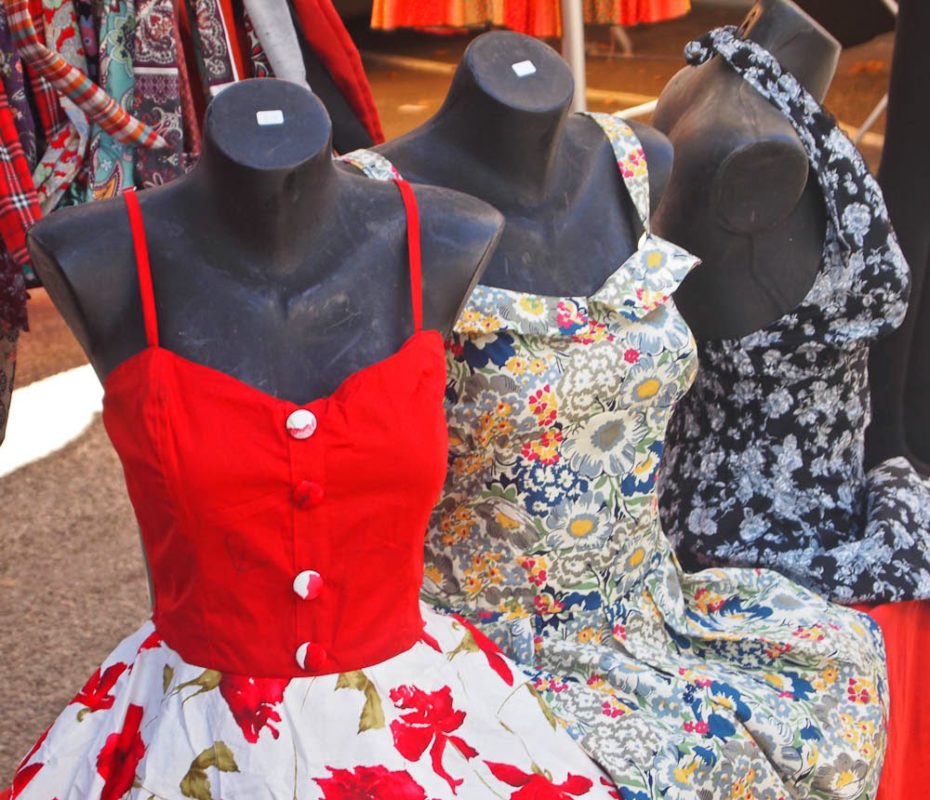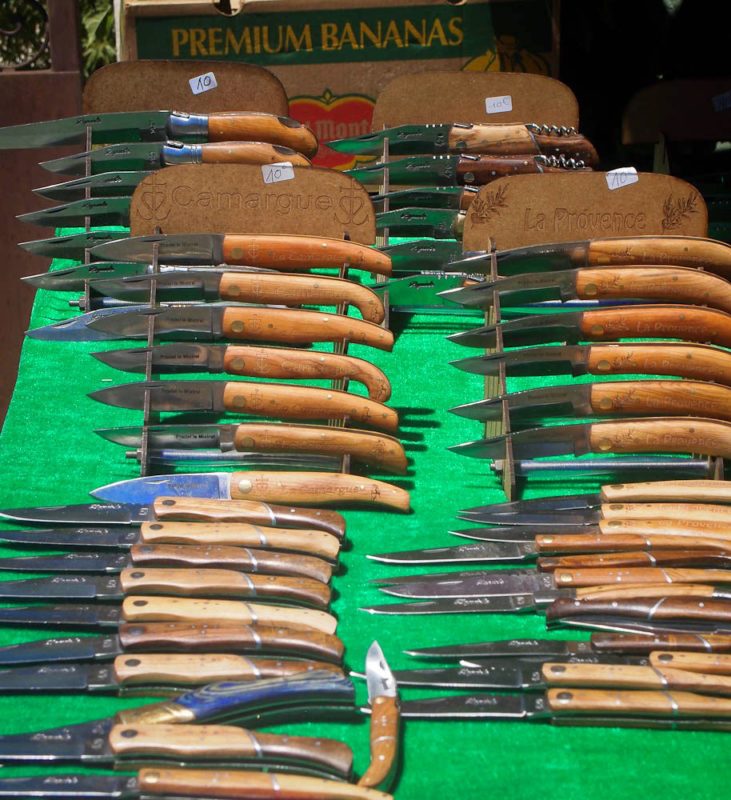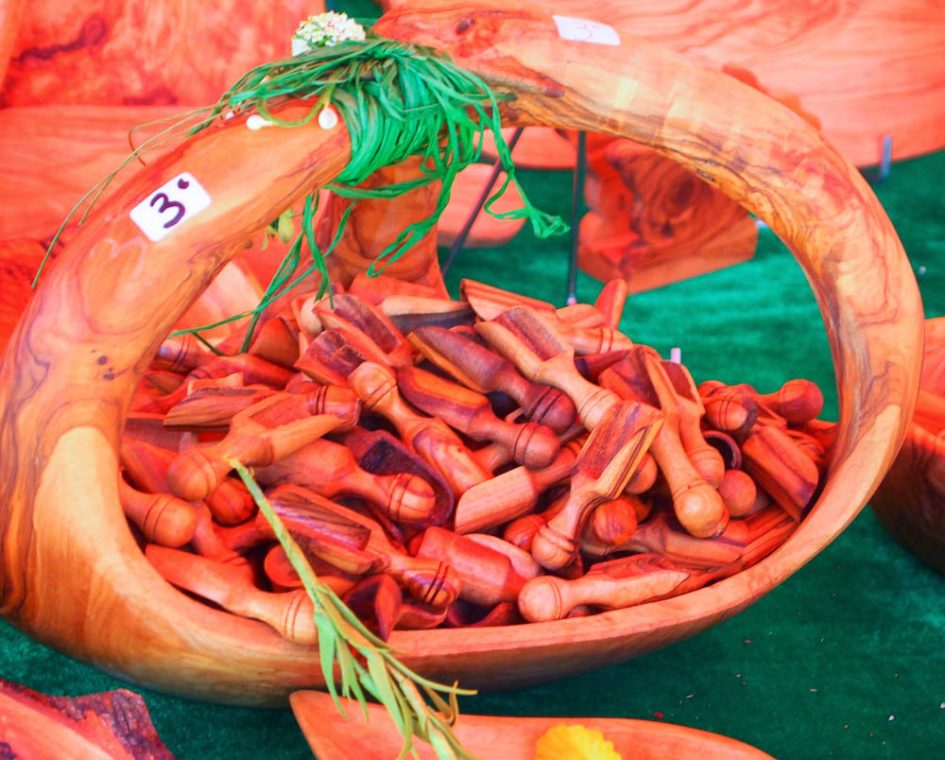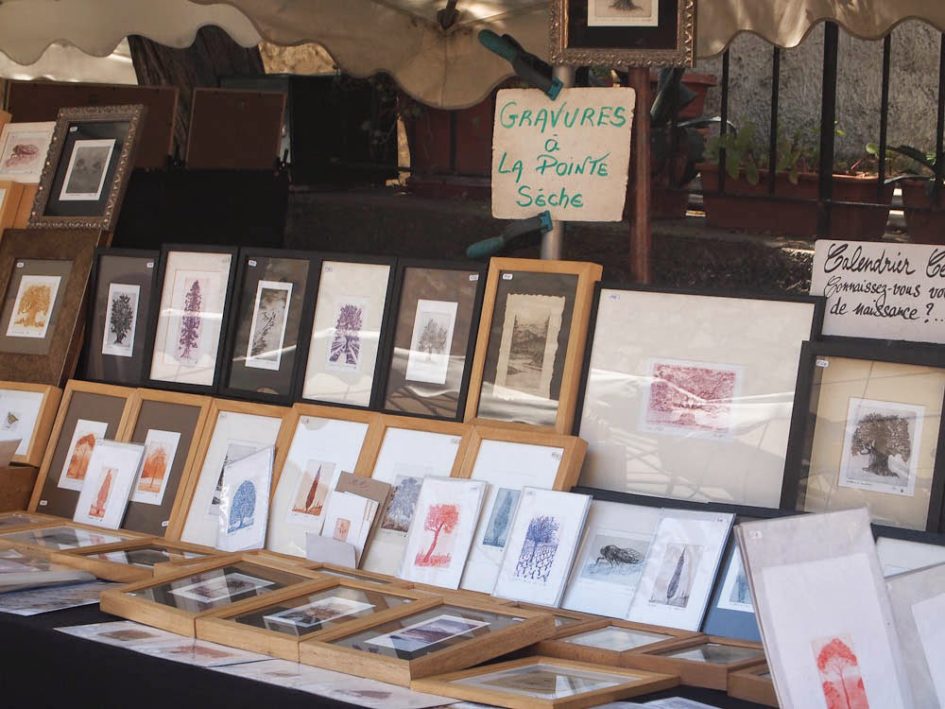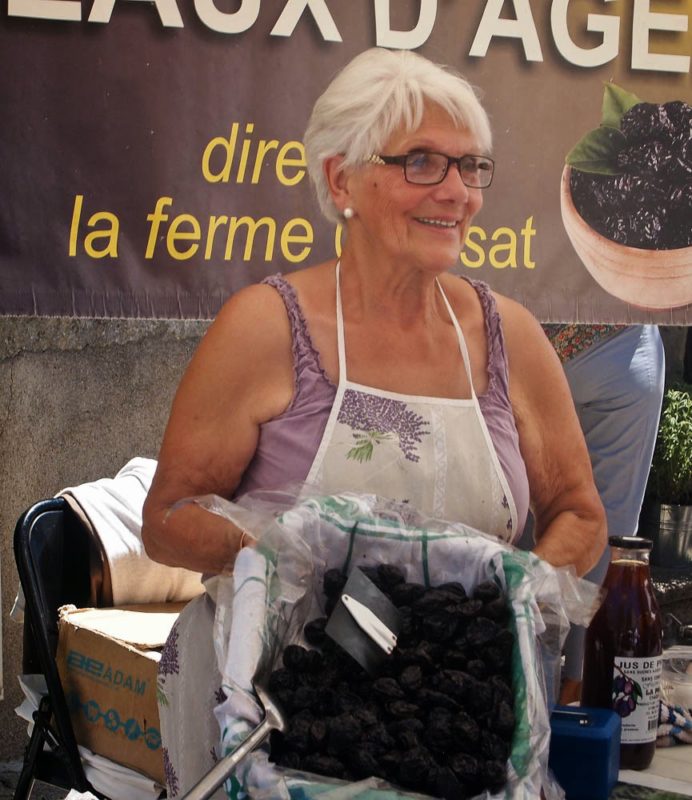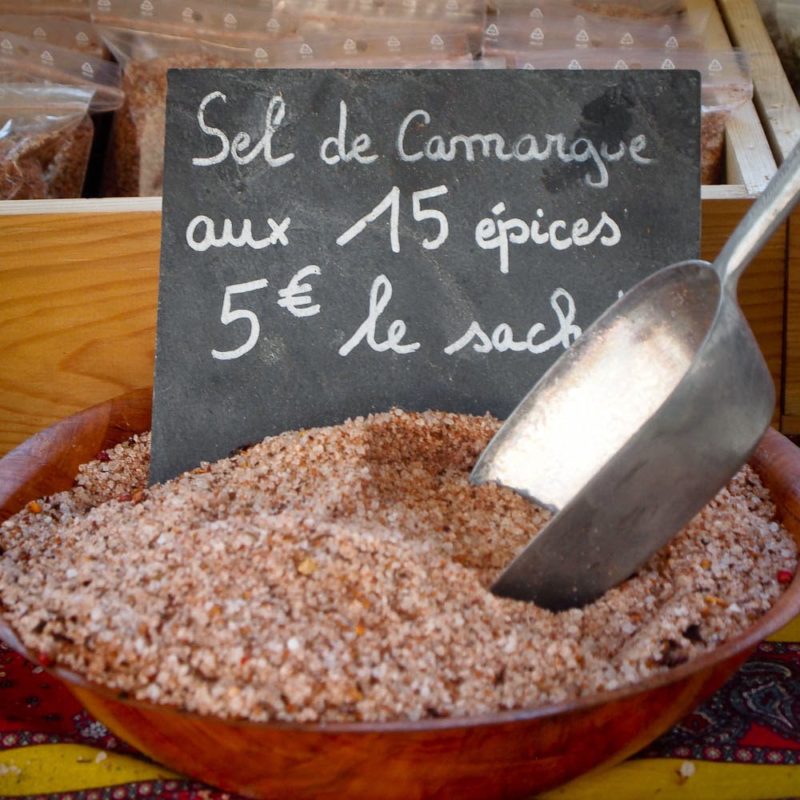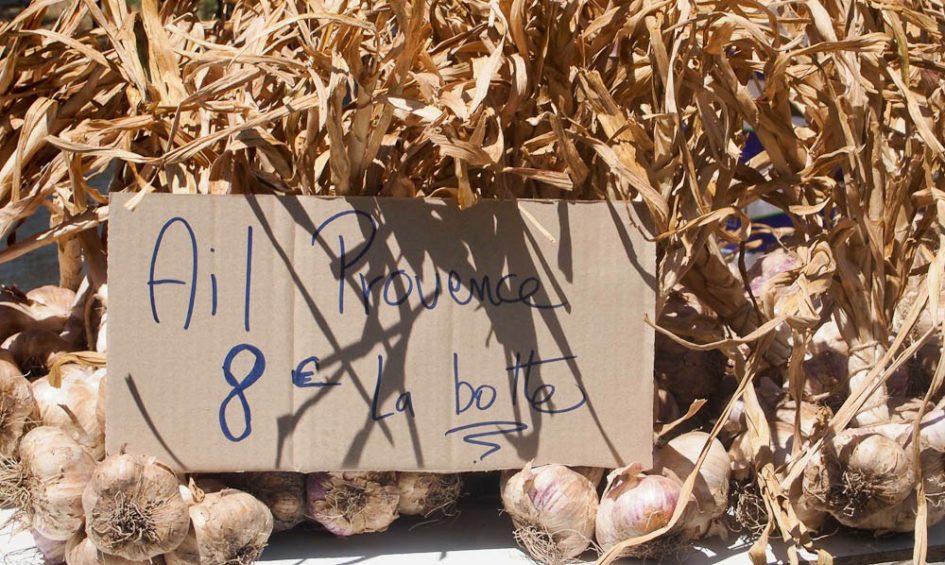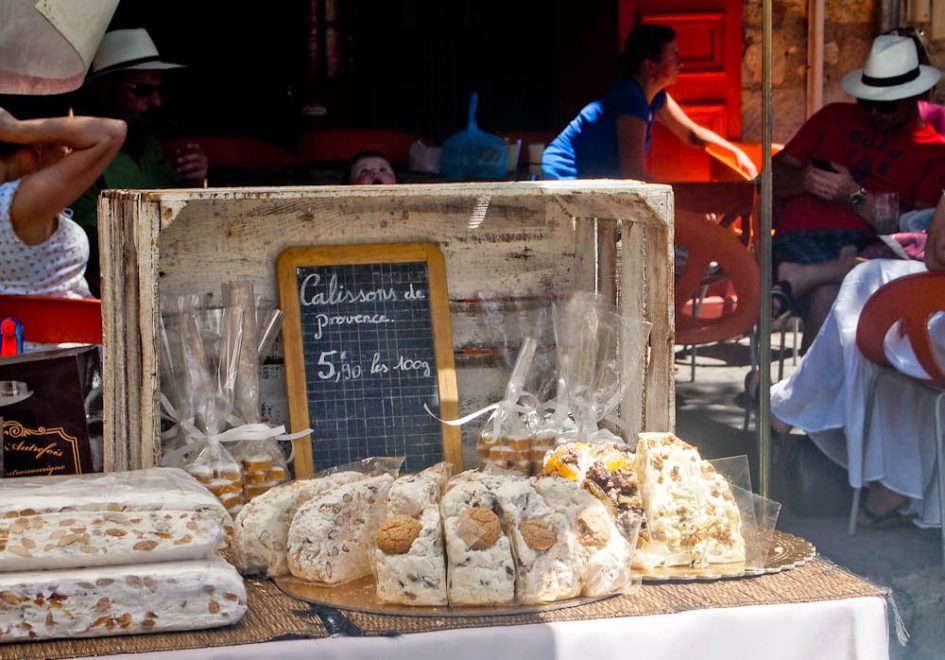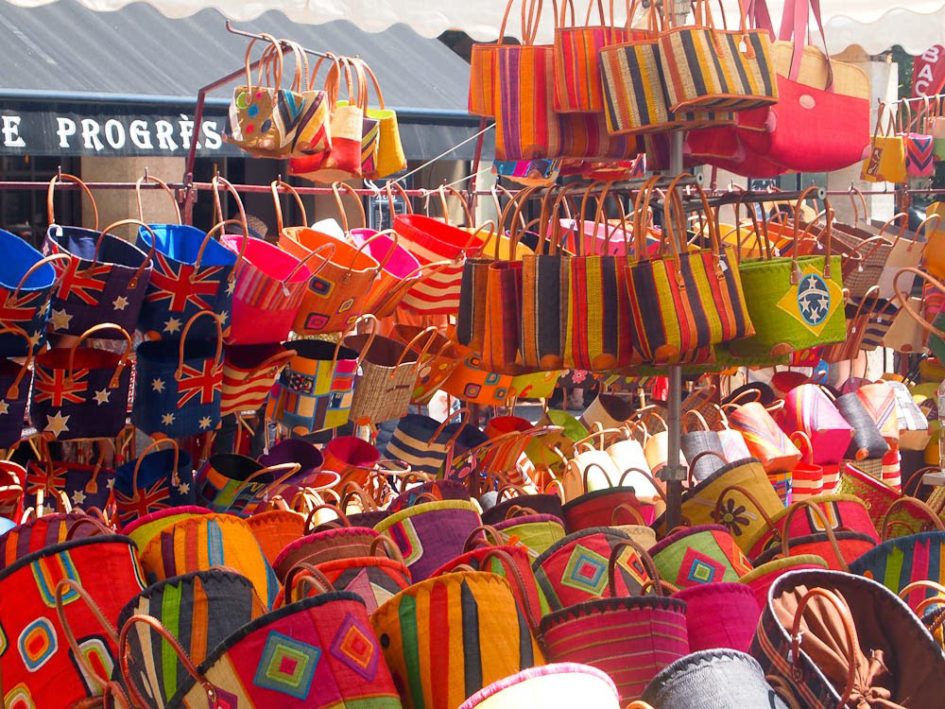 After you have finished your shopping, if your basket is not too laden with goodies—I encourage you to take a walk past the Place de l'Église, where Rue de la République turns into Rue du Docteur Roque. This cobbled road takes you past lovely stone homes with old doorways bedecked with flowers in old stone planters; the ruins of the medieval château; the clock tower and belfry; the Virgin Mary standing on the remains of an arch, where she protects the village; and onto Rue de la Vielle Église. Keep climbing the increasingly narrow street to the 12th-century Église Saint Laurent (now an exhibition center) and the 14th-century Chapelle des Pénitents (now the Pezet museum of the history of Eygalières).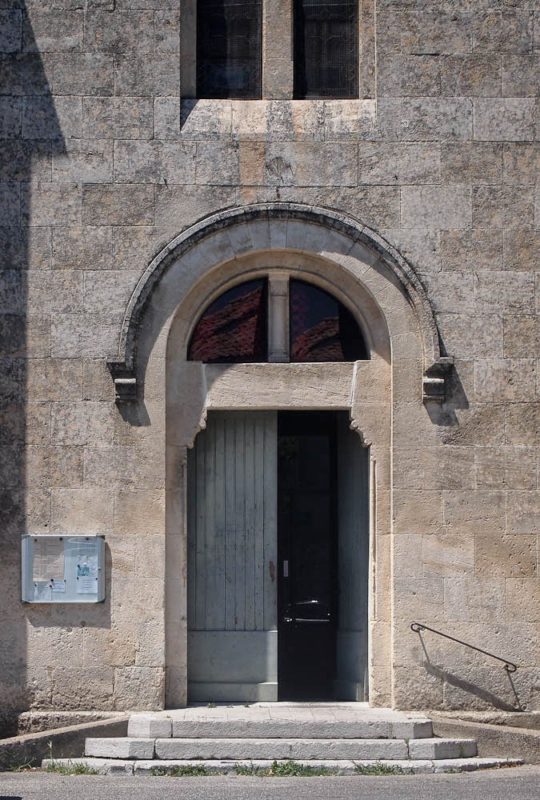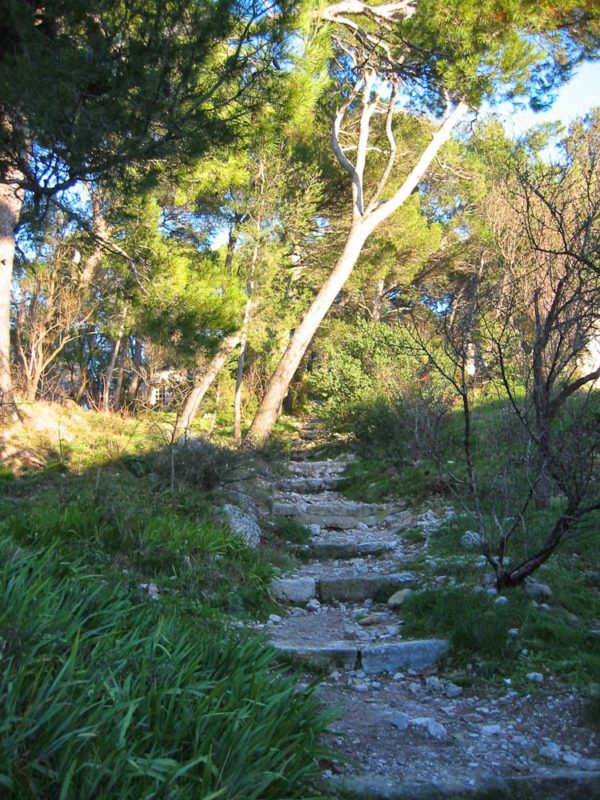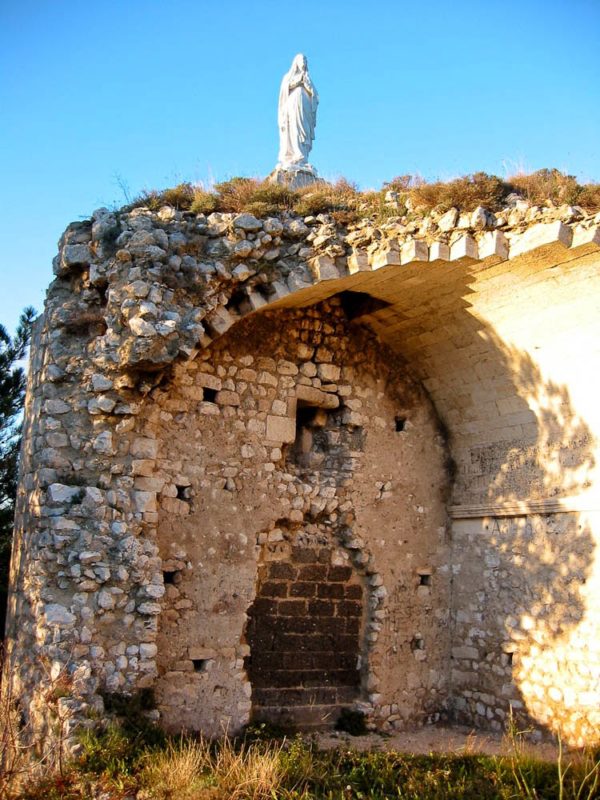 Finally, you will come to the top of the hill where there are panoramic views. Look past the rooftops, pine trees, and interesting pattern of vineyards and olive trees to see Les Alpilles, the Petit Luberon, and Mont Ventoux. It's a gorgeous site, reminding you that you are in van Gogh country.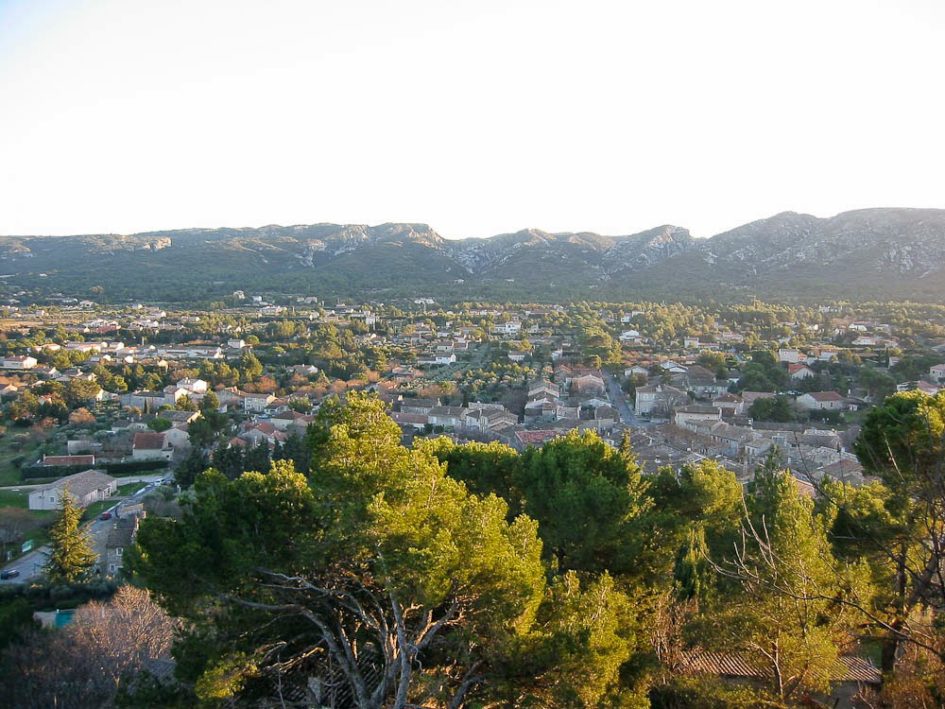 Before you leave the village, drop by the Chapel of Saint-Sixte, less than two kilometers from Eygalières toward Orgon. It is a charming little 12th-century Romanesque chapel surrounded by cypress and almond trees, perfectly placed to attract the many artists who come to paint and photograph the scene. The chapel is built atop a Roman temple.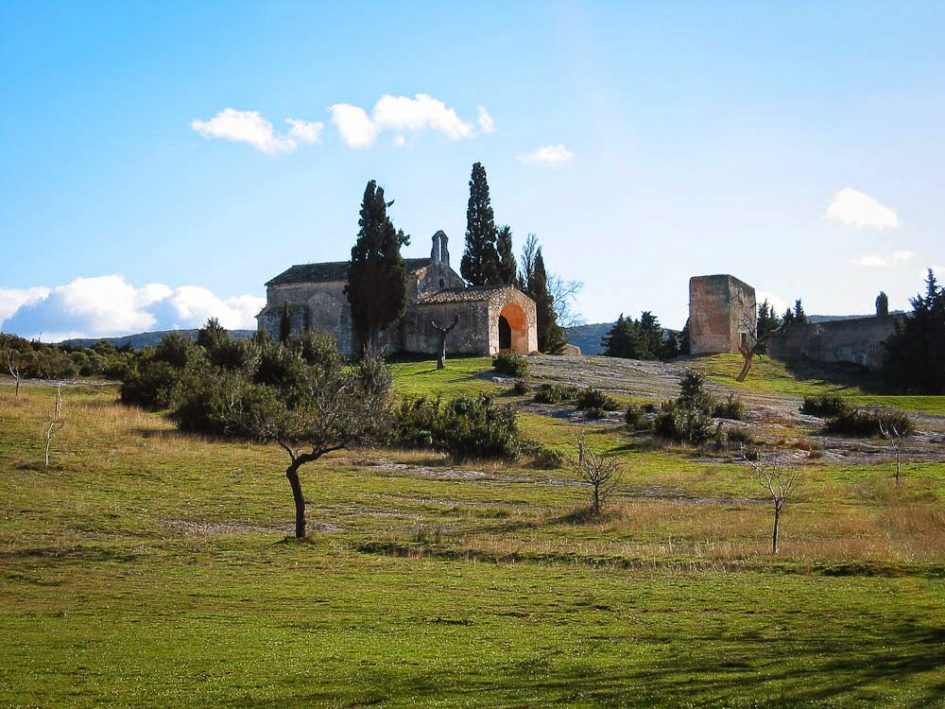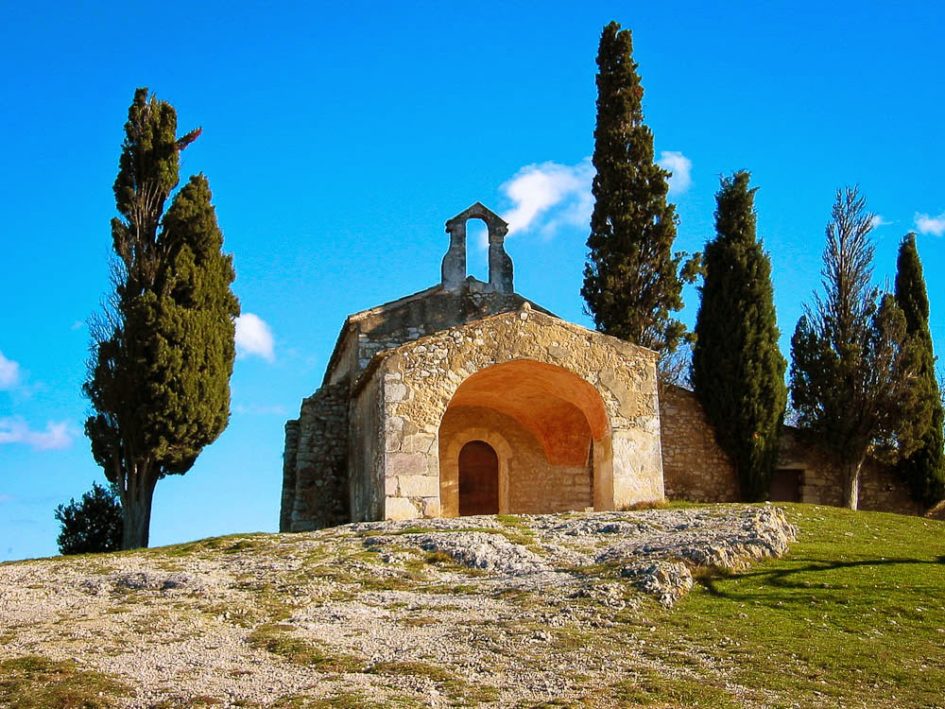 Romans heavily populated this area some 2000 years ago. They were tasked with diverting spring water from this area to Arles. The nearby Via Domitia, the oldest road in France, was the link for Roman travel between Italy and Spain. As many as 7000 years before the Romans, there is evidence of Neolithic life in this area.
Today, although the area is heavily populated with entertainment celebrities and other wealthy folks who own second homes, Eygalières seems as authentic as it did fifteen years ago when we first visited it…and found a very small but inviting market in one of the prettiest little villages in the area.
Come noon or thereabouts, the vendors begin to pack up.  It's been a long day already and tomorrow is another market.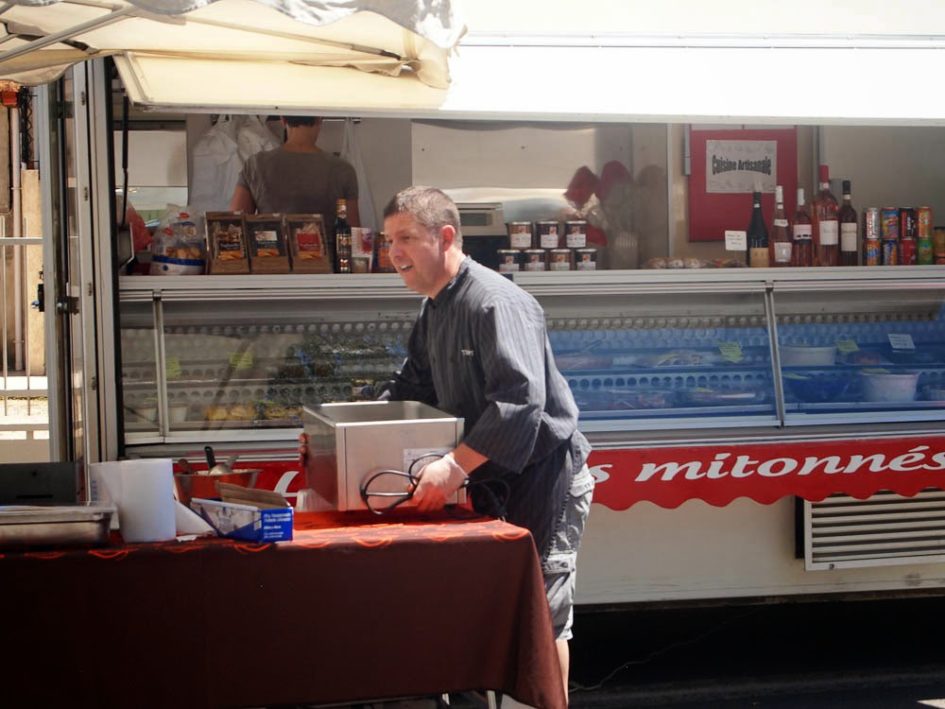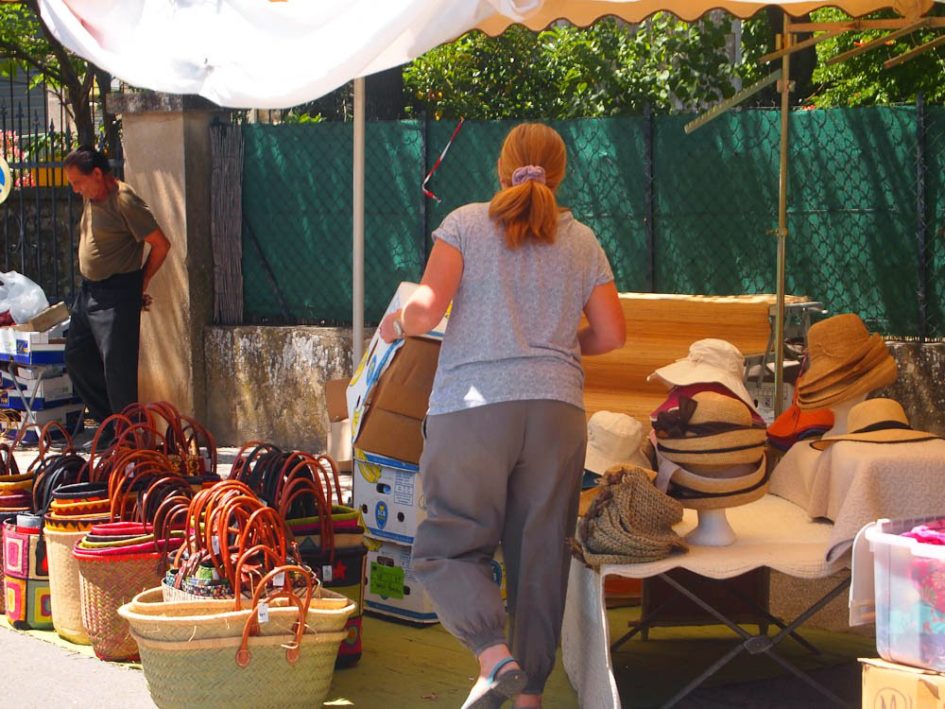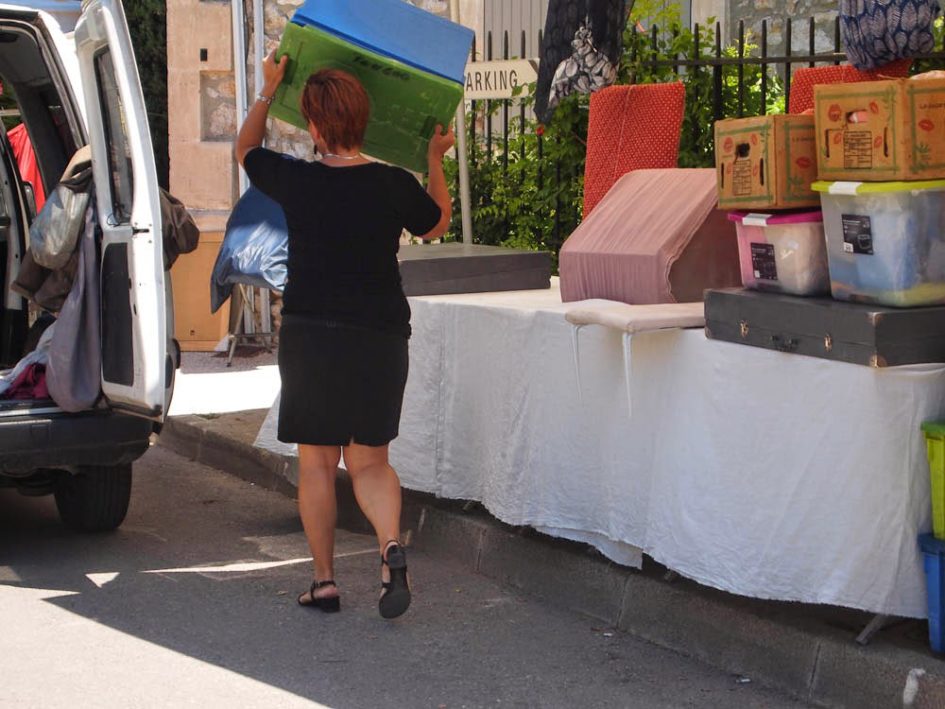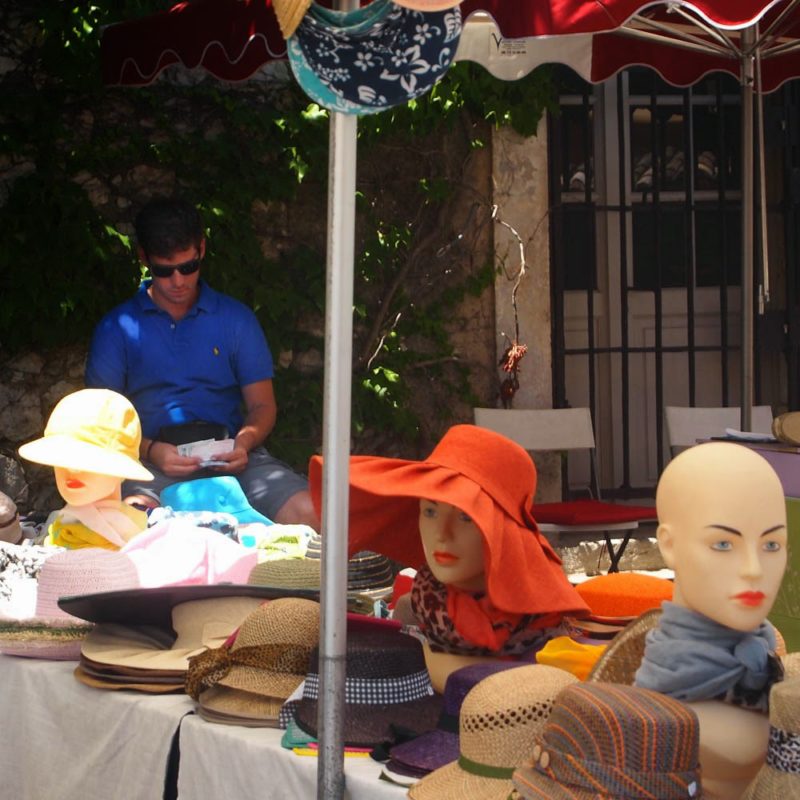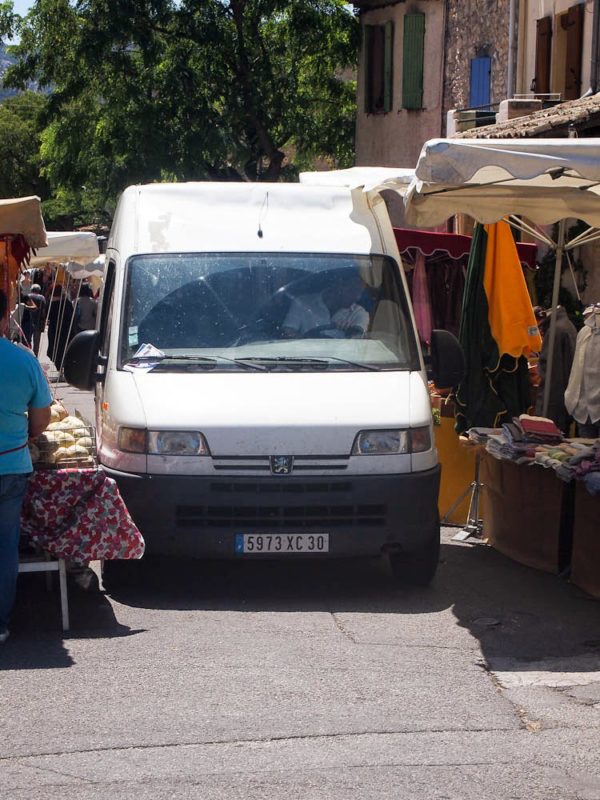 Customers who came to market begin to wander home or into nearby restaurants for lunch. There are many to choose from in Eygalières but Saint-Rémy-de-Provence is just a few minutes away, offering other choices for lunch (and chocolates from Joël Durand!).  Last month, Muriel and I opted for Saint-Rémy.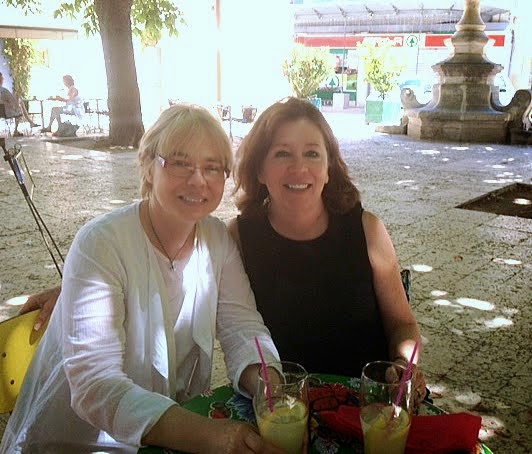 Notes:
Just in case you are counting my favorite markets, this is number ten. I know it has taken me a long time to cover my ten favorite markets—the series began in April 2011—but I took the project seriously and visited every market several times.
The ten markets were selected primarily on the basis of the quality of the offerings of the vendors and the ambiance of the venue although practicality was also considered to some extent (e.g., distance from our stomping grounds in Lourmarin; market options on that day of the week; convenience of parking; etc.). Bottom line is that these are the markets we visit when we are in Provence. Again and again…and again.
Tuesdays and Fridays are loaded with good markets, making my final choices difficult. Tuesday, for example, finds wonderful markets in Cucuron, Gordes, Aix-en-Provence, and Vaison-la-Romaine. Nearby La Tour d'Aigues' market also takes place on Tuesday—watch for an upcoming article on that market.
Friday markets include my favorite, Lourmarin, as well as favorites Eygalières and Carpentras. The latter is one of my favorites in the winter months when truffles breathe life into the cold mornings of this market. Nearby Bonnieux and Pertuis also host Friday markets—watch for an upcoming article on Pertuis' market.
Other TMT  articles about Provence markets may be found by clicking on the following links:
TUESDAYS IN PROVENCE : OH THE STRESS OF WHICH MARKET TO VISIT
SAINT RÉMY'S WEDNESDAY MARKET IS ONE OF OUR FAVORITES
VIBRANT MONDAY MARKET IN GIONO'S PROVENCE: THE FORCALQUIER MARKET
LOURMARIN HAS A NEW FARMERS' MARKET ON TUESDAY EVENINGS
GORDES MARKET: I DIDN'T WANT TO LIKE IT…BUT I DID
10 MARKETS IN PROVENCE: AIX-EN-PROVENCE MOVES TO THE TOP IN THE SPRING
NEED SOMETHING FOR MONDAY NIGHT'S DINNER? GO TO THE MARKET AT CADENET…AND, WHILE YOU'RE THERE, POKE AROUND!
SATURDAY MORNINGS IN PROVENCE: WE'RE APT TO BE IN APT
10 MARKETS IN PROVENCE: PLAN TO SPEND THE DAY AT L'ISLE-SUR-LA-SORGUE
10 MARKETS IN PROVENCE: LITTLE CUCURON IS ONE OF OUR VERY FAVORITES!
10 MARKETS IN PROVENCE: #1 IS LOURMARIN (OKAY, WE'RE BIASED!)
ISLE-SUR-LA-SORGUE MARKET IS MY FAVORITE PLACE TO BUY ESPADRILLES