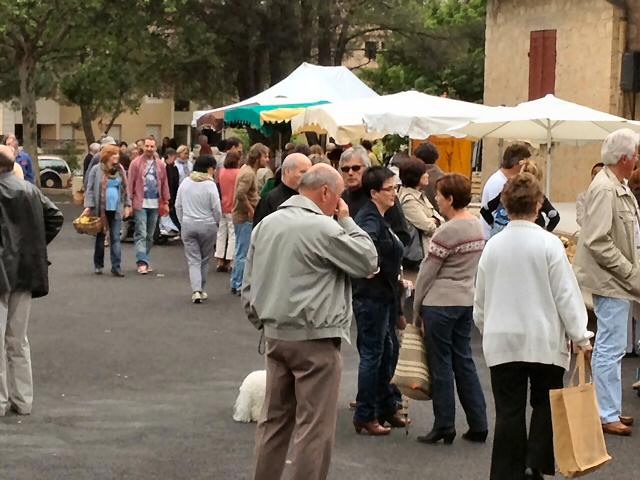 If you love markets, now there is one more reason to love Tuesdays in the Luberon. I have already written about Tuesday markets in Aix-en-Provence, Cucuron, and Gordes and haven't even had the chance to cover two other favorite markets that take place on Tuesdays in Tour d'Aigues and Vaison-la-Romaine. And now, I just found out about another Tuesday market—at least this new addition won't put pressure on the vacationer to decide which one to visit!
The latest addition to the Tuesday line up is an evening market: On May 1, Lourmarin inaugurated an evening farmers' market. My mouth waters when I picture the beautiful fruits and vegetables that are available from local farmers. But this market is much more than that which comes directly from the farm!!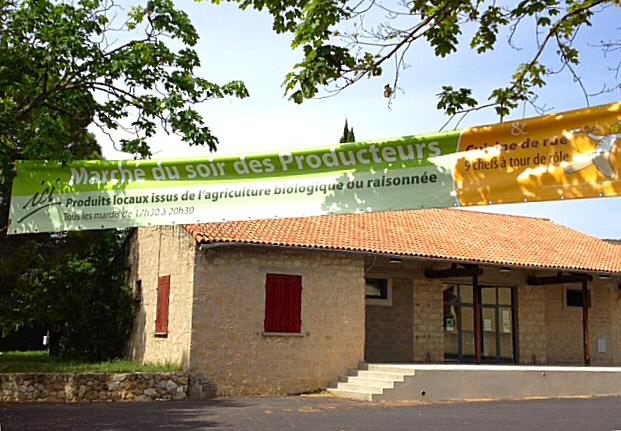 Begin your stroll through this vibrant market with a glass of wine from the local wine cooperative. Then head over to see what one of the area's leading chefs is cooking. Michelin-starred chefs Reine Sammut, Éric Sapet, and Édouard Loubet are among the local chefs who have signed up to demonstrate their famous gastronomic skills. Then pick up the ingredients from the local vendors to make the dish yourself!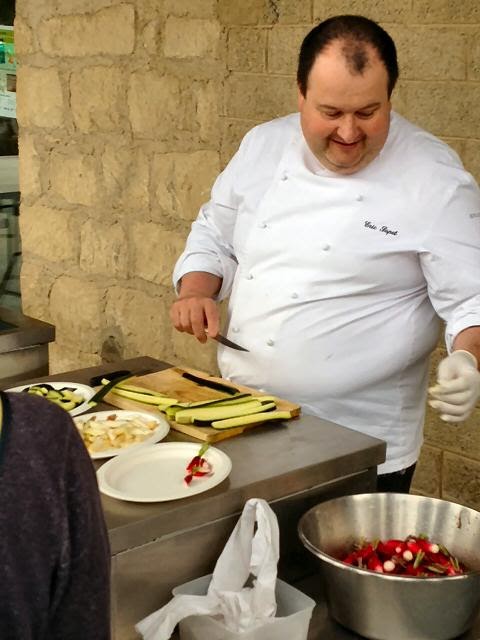 About thirty vendors have signed up. Because this is un marché de produit de bouche exclusivement – a market of products exclusively for the mouth—all products are limited to those that are culinary-related as well as local and many are biologique (that is, organic). You will find fruit, vegetables, fruit juices, wine, olive oil, honey, jams, cheese, and meats.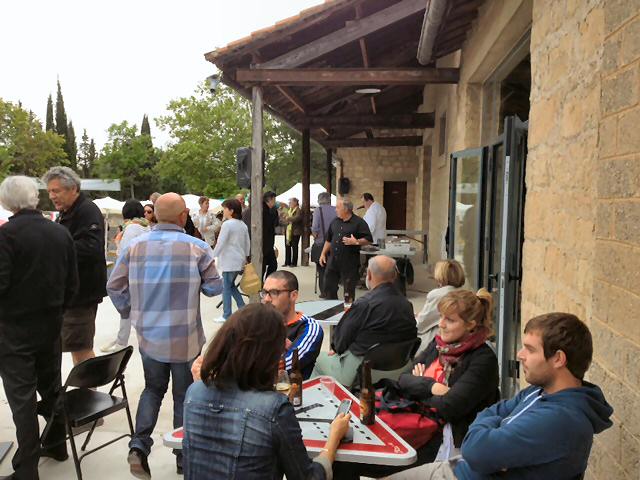 The Tuesday market is located in the newly renovated former agricultural cooperative across the street from the center of the village. Outside, in the courtyard of the old cooperative, you will find the vendors. Inside, you will find photographs of the building in its heyday when the Luberon was the center of agricultural production. Local village officials chose this site to reinforce the idea that agriculture remains a vital part of the region.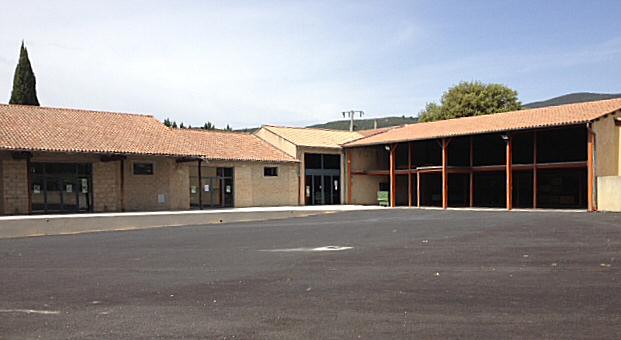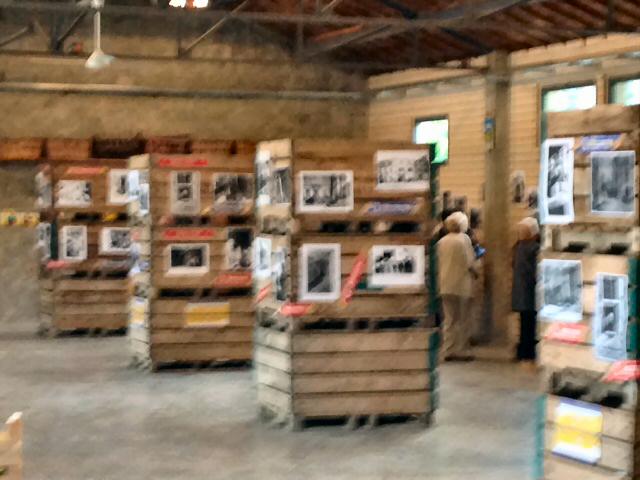 The market will be open from 5:30 to 8:30 p.m. every Tuesday evening through October 30th.  I can't wait to go!  Lourmarin's popular Friday market will, of course, continue as it has for generations.
For a list of other The Modern Trobadors (TMT) posts about markets in Provence,
click here
.