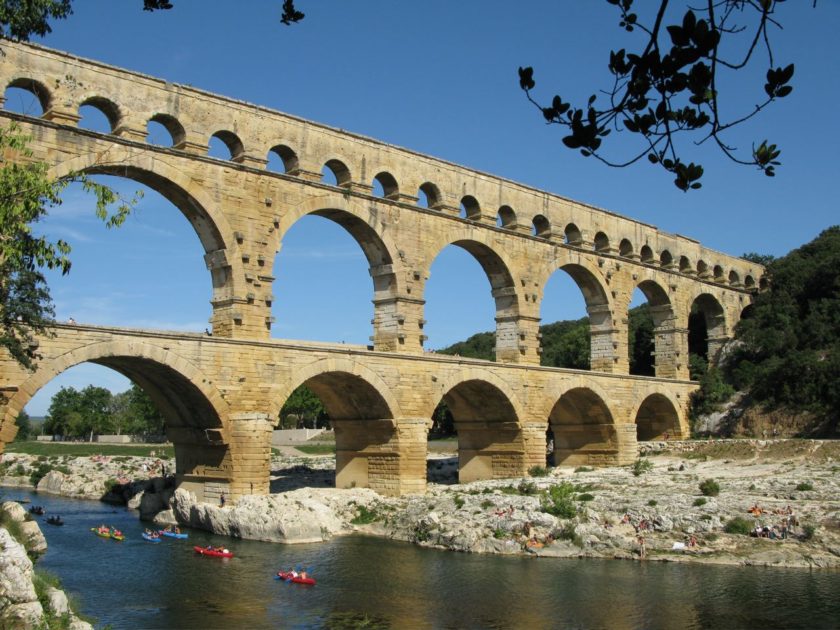 The Romans left a lot behind in Provence: temples, aqueducts, baths, theaters, forums, arches, and whole cities, to mention just a few of the larger structures we find in this region. Some of the best preserved Roman architecture in the world stands in Provence. Even the ruins left standing alone in desolate fields are pretty amazing.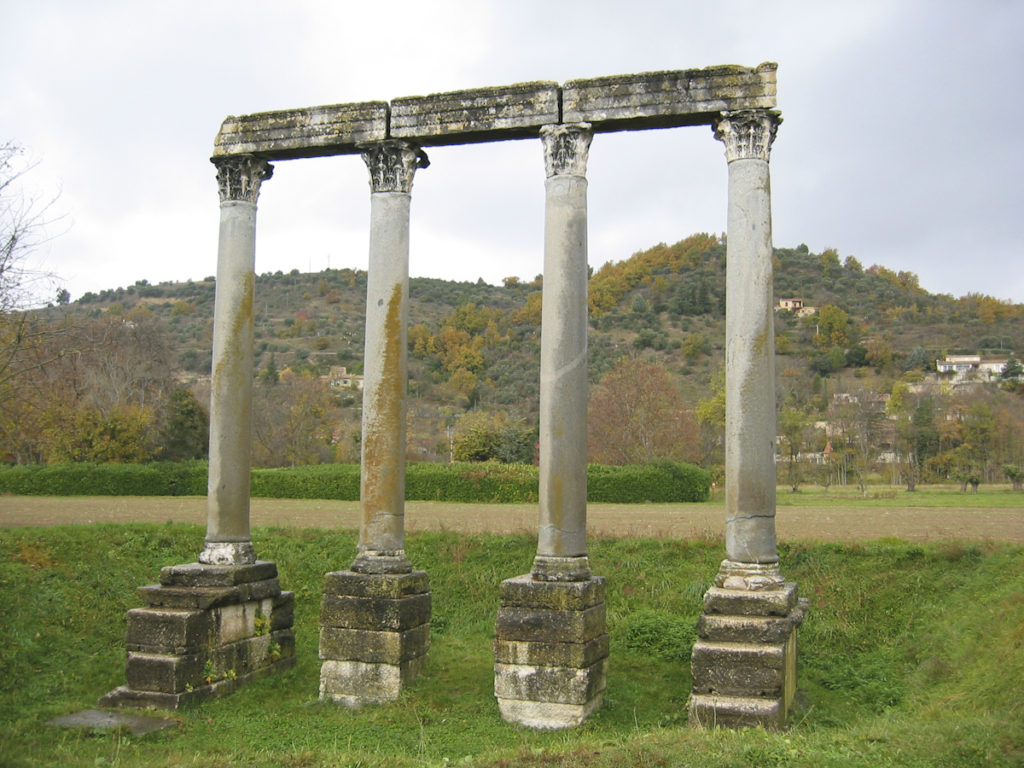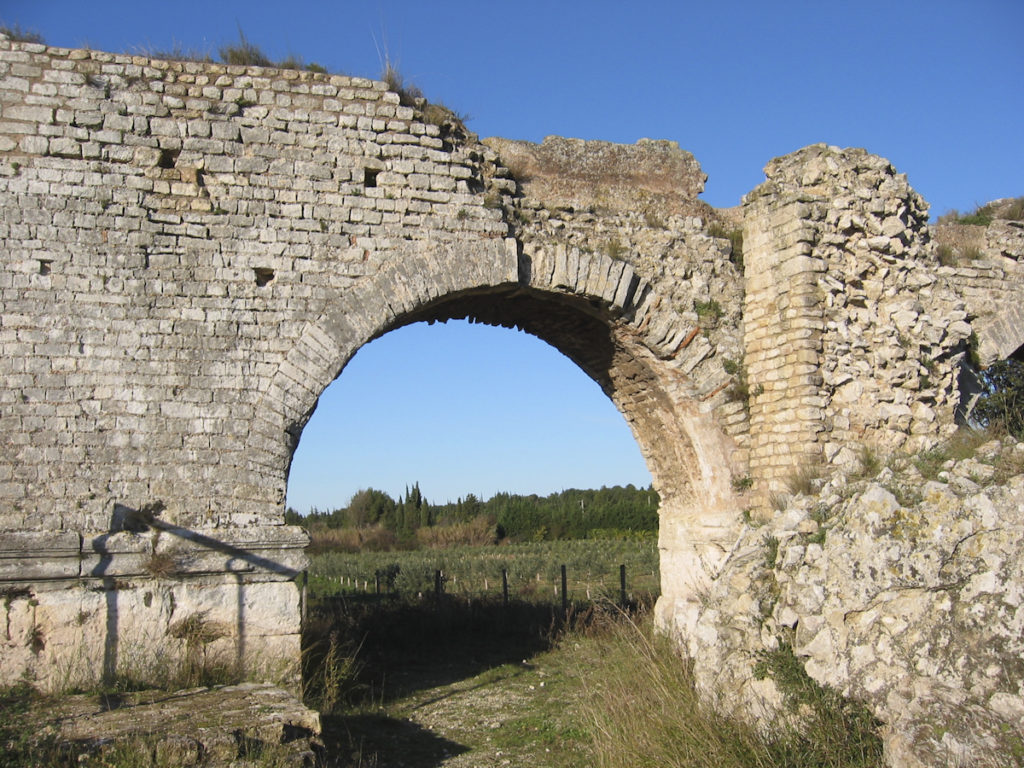 Arles and Vaison-la-Romaine are thriving cities today, whose residents indifferently file past Roman remains that are so interesting and beautiful, the rest of us would be stopped in our tracks. I know; I have been stopped in my tracks in both cities. Evidence abounds that these ancient Roman cities were also thriving and culturally vibrant.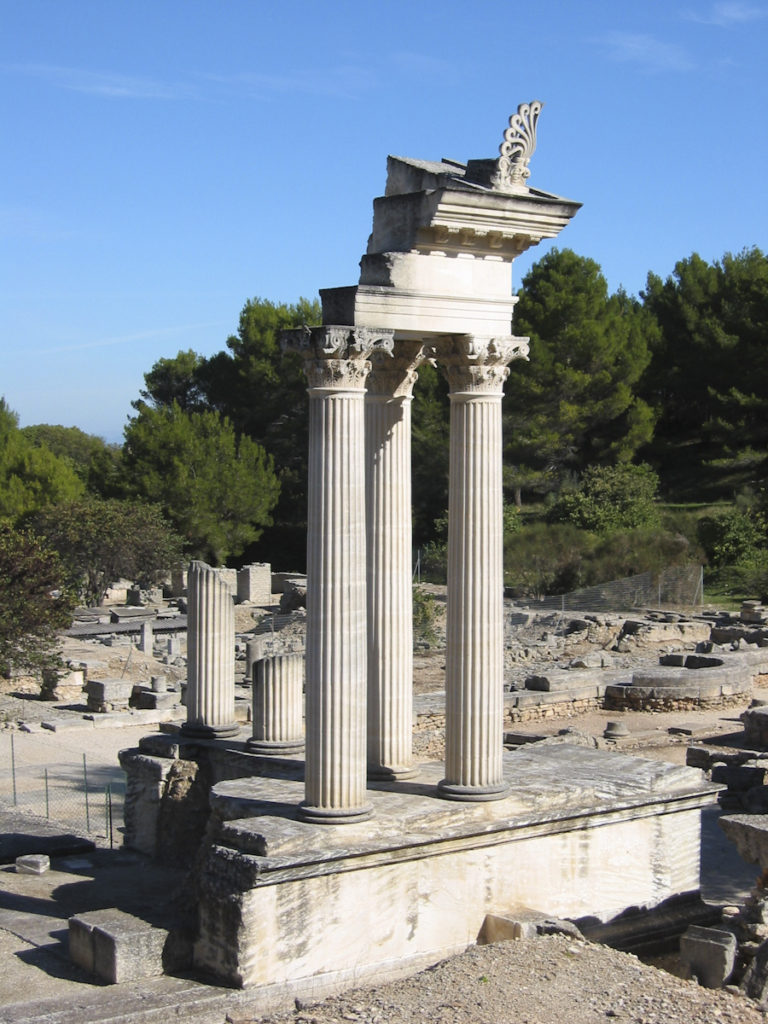 Glanum, an archaeological site still under excavation, is another fascinating destination. Orange, home of the stunning Roman theater that attracts internationally famous names on stage and lots of patrons (including us) every summer, is another world class tourist attraction (year round).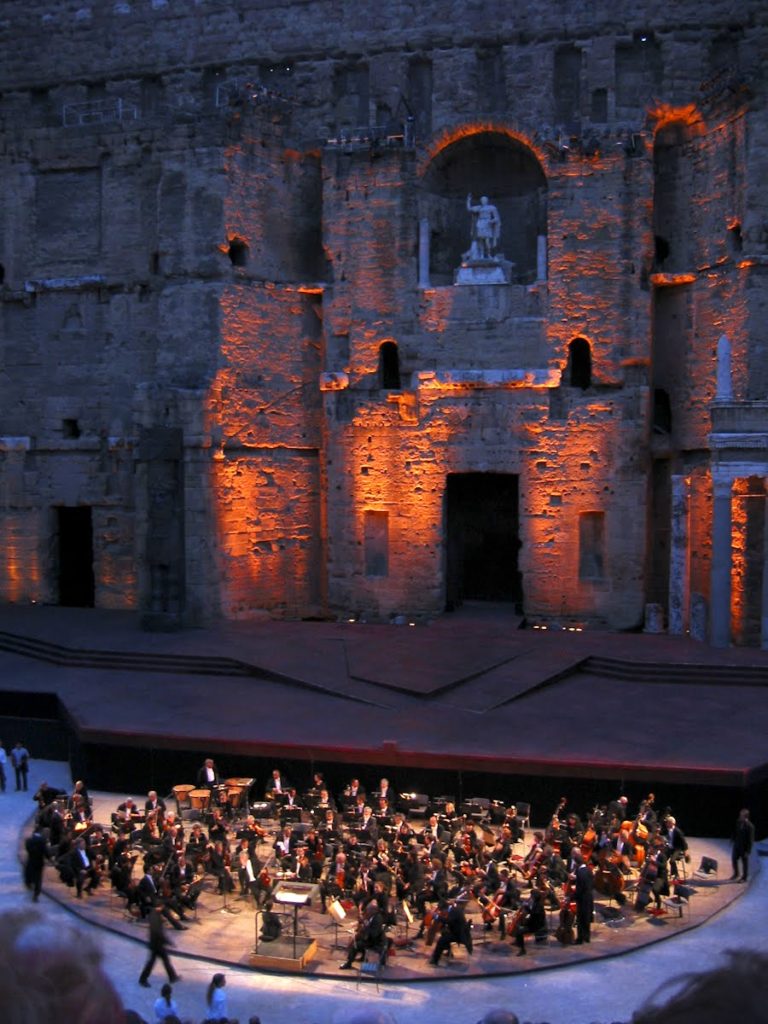 Nimes, just outside Provence, has a strikingly elegant temple, said to be one of the best preserved in the world. It was to Nimes that water flowed through a Roman aqueduct from a source near Uzès, some 30 miles (50 km) away. Part of that aqueduct, called the Nimes aqueduct, is the absolutely captivating Pont du Gard, a three-tiered Roman aqueduct bridge that simply takes your breath away. Can these fantastic structures really be over 2000 years old?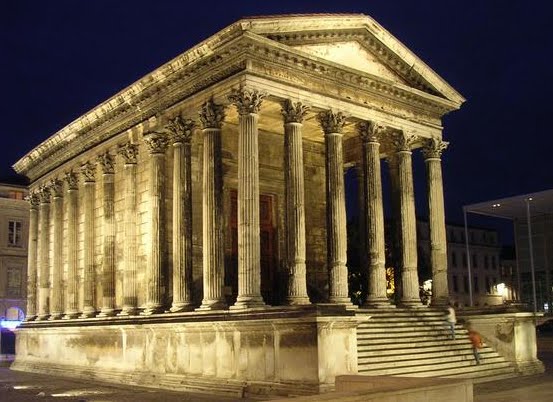 Today's post is about the humble Pont Julien, one of a handful of Roman bridges that remain in Provence. Le Pont Julien, over 2000 years old and perfectly preserved, remained in use—by cars and trucks—until a neighboring bridge was built in 2005! (You can now walk across the Roman bridge with no worries of 21st century vehicles speeding by!)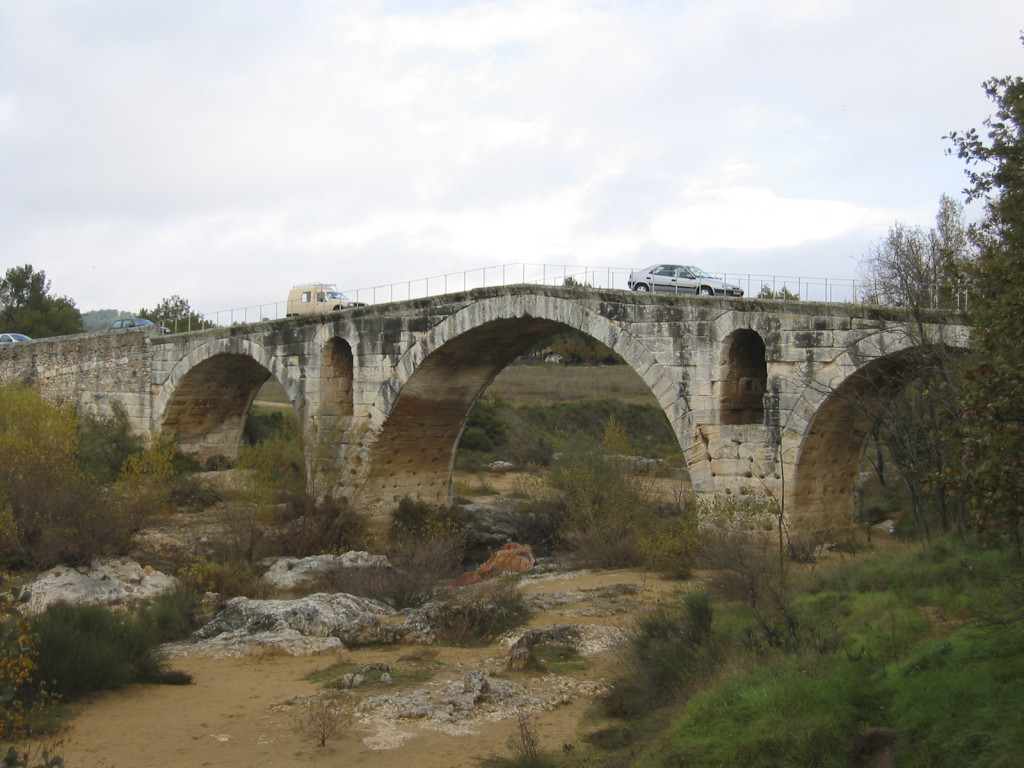 This sweet bridge is located just north of Bonnieux, on D149, and just off of N100, the main road between Apt and Cavaillon. It was part of the Domitian Way, the first Roman road that connected Italy and Spain through what is now France. It is the only surviving bridge along this old road, also called via Domitia. Le Pont Julien crosses the River Calavon, a river that must have been considerably larger than today's little trickle of water suggests. It gets its name from Julius Caesar, as did the neighboring city of
Apt
, originally called Apta Julia.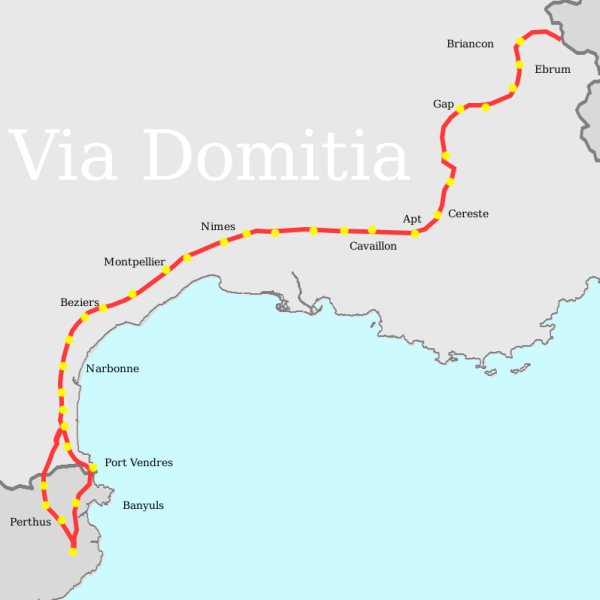 I love this bridge and we often stop to admire it. If we've come from a market, we might grab a baguette and a wedge of brie from our basket to enjoy along the "river" bank. We marvel at the Roman engineering that it enabled the stones to be so precisely set in place that no mortar was required. (Mortar had not yet been developed.) It is not a big bridge—about 200 feet long—and comprises three perfectly proportioned arches. The center arch is larger than the other two arches, a design that allowed each pier to be mounted on solid bedrock. It took around 40 years to build.
If you are tooling around the Luberon, make a point to stop and walk around. Look for the remains of an older bridge at the base of the supports, upon which the Pont Julien was built. Note the apertures in each of the arches; these hollow passage ways were designed to enable to water to pass through the supports, thereby minimizing pressure on the piers when the river flooded, which, looking at today's shallow stream, hardly seems possible.
Living in Portsmouth, New Hampshire, I have recently thought a lot about the longevity of bridges. Our city is located at the mouth of the Piscataqua River, which I can see out my window, and, until recently we had three bridges to take us to Kittery, Maine, which I can also see out my window. In 2011, the Memorial Bridge, opened in 1923, was abruptly closed due to irreparable problems; about six months later it was demolished and another bridge is under construction to replace it. I know it is not an entirely fair comparison—the Piscataqua River is deep and has one of the strongest currents in the Northeast United States—but, still, 88 years?!
The second bridge that crosses the river, The Sarah Mildred Long Bridge, was built in 1940. That bridge was recently struck by a tanker ship that apparently broke loose from a nearby pier. Who knows when that bridge will be repaired but it was due to be replaced in 2015 anyway. The states of New Hampshire and Maine do not make decisions about costly infrastructure until absolutely forced to, so the bridge must have been in pretty bad shape, even before the tanker crashed into it. It looks like Sarah Long won't even be around for 75 years.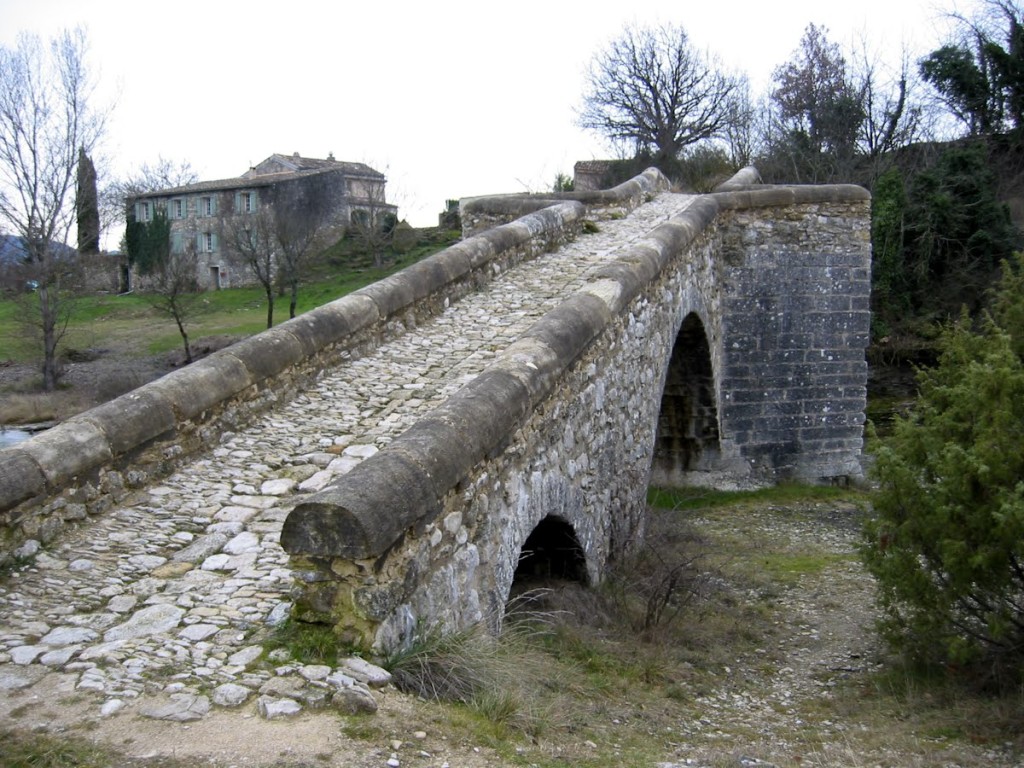 When I think about the Roman bridges in Provence, especially the huge bridges built over 2000 years ago—like the Pont du Gard that has sustained massive flooding throughout the years—I wonder, can we bring back the Romans to build our bridges?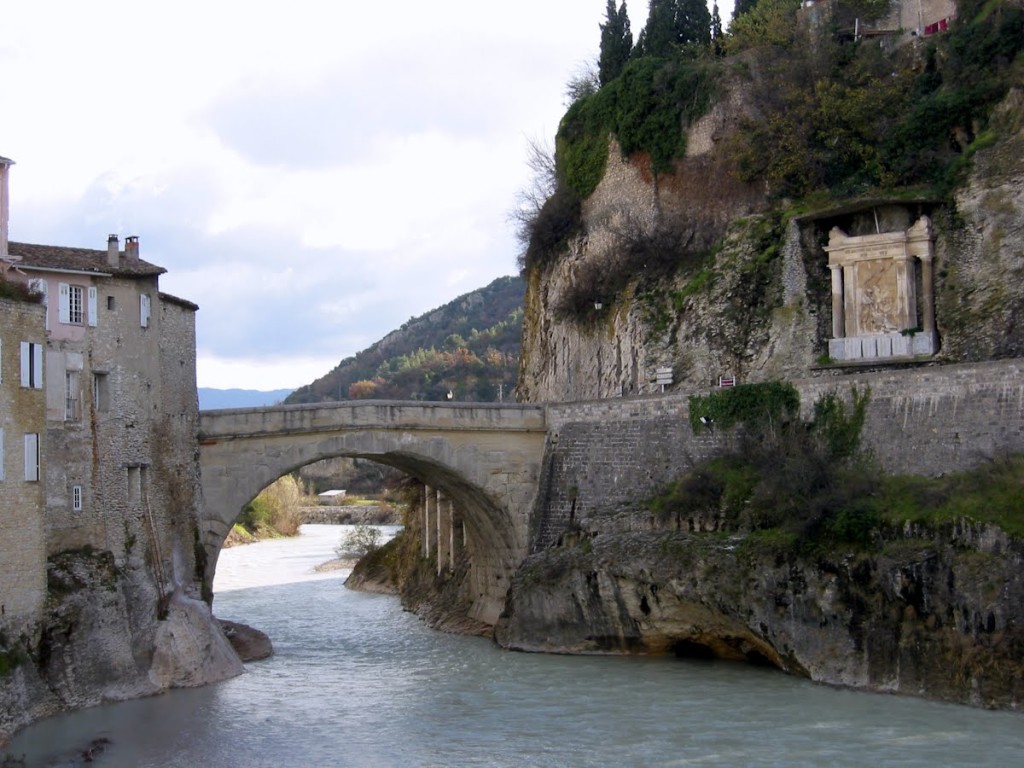 Lots to ponder while admiring Le Pont Julien.