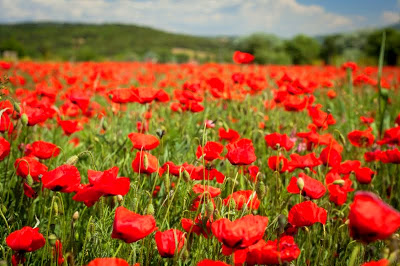 Lavender and Provence are inextricably tied together in the minds of almost everyone who yearns to visit—and revisit–Provence. What comes to your mind when you think of Provence?
Someday I will survey people about the images "Provence" conjures up. But, in the meantime, I'll put my euros on lavender as the first image that pops into the minds of most people.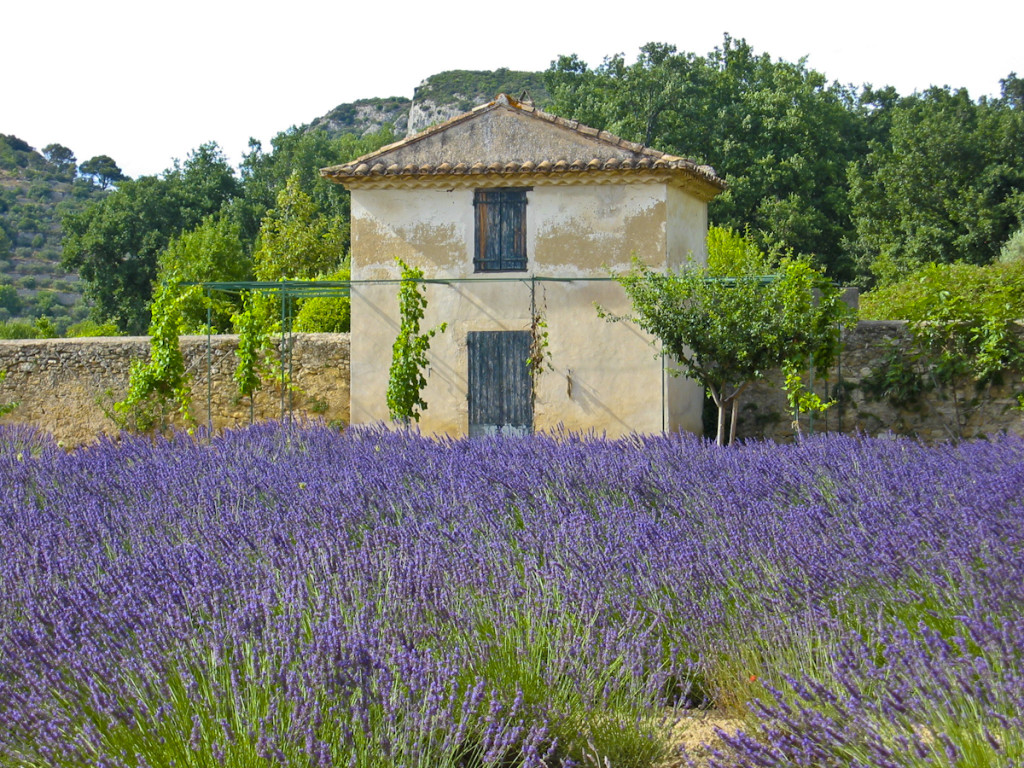 Rosé wine, pastis, truffles, bouillabaisse, markets, the slow pace of life, the mistral, and Cézanne—all certainly contenders, but, to paraphrase France's well-known author Jean Giono, it's the lavender that taps into the soul of Provence. Or, as the well-known English writer Peter Mayle wrote, perhaps less romantically but no less persuasively, "Where would the postcard business be without it?"
Questions about lavender are almost always the first to surface in any conversation about traveling to Provence. Just two days ago, while buying some Provence rosé in New York City—more on this very special rosé in an upcoming blog–I chatted with the congenial sales staff at Morrell Wine Store about Provence rosés. But once I mentioned that I write about traveling to Provence, the first words of one of the friendly clerks was: "Oh, I would love to go to Provence to see the lavender." The day before that, I answered a telephone call about traveling to Provence. "When should I travel so that I can see the lavender?" was the first question. "I've been to Provence before, but I have never seen the lavender."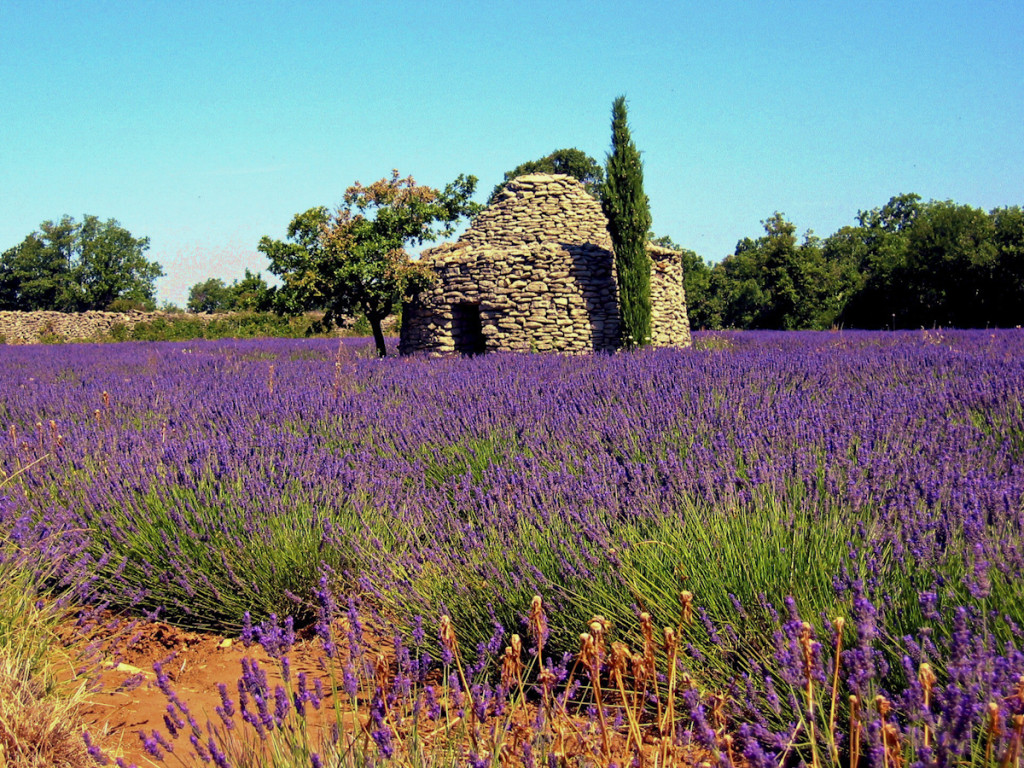 To see those perfectly aligned rows of brilliant purple lavender grace the hillsides of Provence, maybe dotted with a borie or two, is an exquisite sight. The scent that wafts from the field is incomparable. If you are lucky enough to time your visit to see the sunflowers and lavender together, you will feel blessed by the gods.
Alas, we can't all visit Provence in July. Late June through early August, when lavender is most likely to be in bloom, is also when the airlines hike their prices and when accommodation can be tough to secure. So consider spring. That is, now!
May is a glorious time to be in Provence. The sun is bright, the days average 70 degrees, the markets are coming to life, and then there are those dazzling bright orange poppies that are, well, popping up everywhere.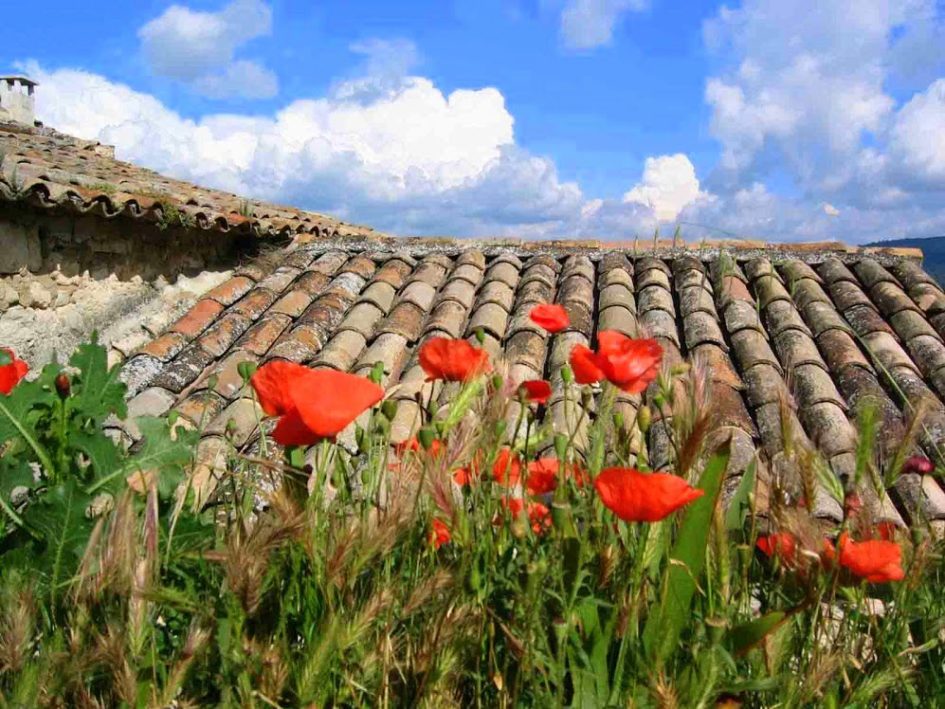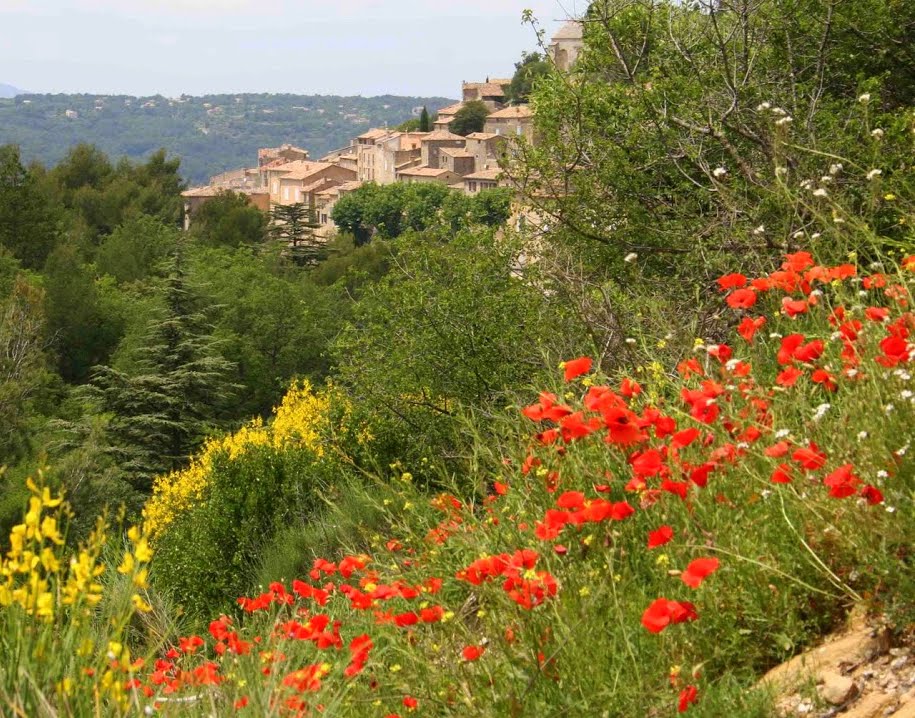 As regular readers of
The Modern Trobadors
know, we like to hang our hats in
Lourmarin
. There, poppies dance in vineyards and gather on rooftops.  They dot the fields that frame the village and dance along the sides of the Luberon Mountains.  Stunning carpets of vibrant orange poppies cover the hillsides. It is a ravishing sight that, for me, rivals those famously beautiful fields of lavender.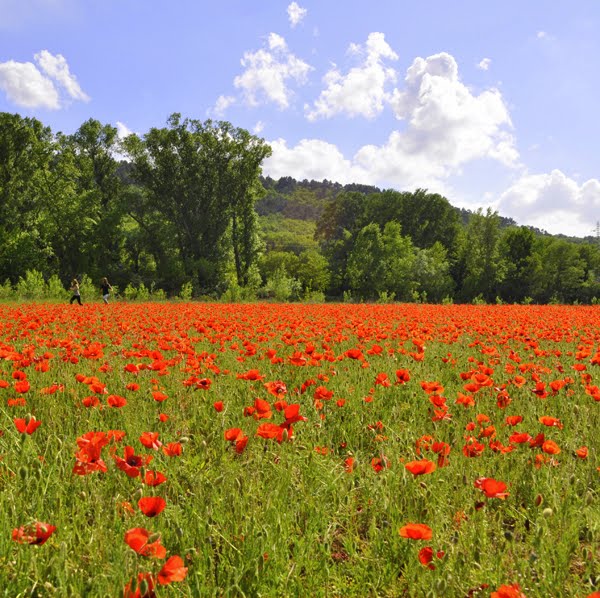 Called "coquelicots" in French, the Papaver rhoeas, is native to Europe and grows so profusely that it is sometimes referred to as a weed. (It might be the prettiest weed I have ever seen!) Like the golden poppy of California (Eschscholzia californica) that I grew up with, it is a species of the family Papaveraceae.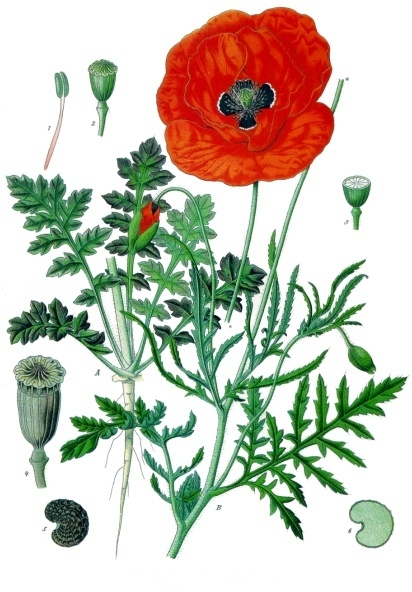 Vincent van Gogh was smitten with these bright orange poppies. He created several lovely paintings in which coquelicots were the centerpiece. While hospitalized in Saint Remy, he painted Butterflies and Poppies (1890) and (18XX) "Field with Poppies" (1889).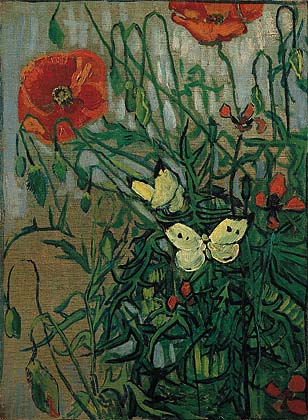 If the lure of lavender is impossible to resist, you might still see a poppy or two poking up amidst the lavender, even in August. If not, look for the postcards of poppies alongside those of lavender.
Poppies may not tap into the soul of Provence, but they definitely touch the region's heart.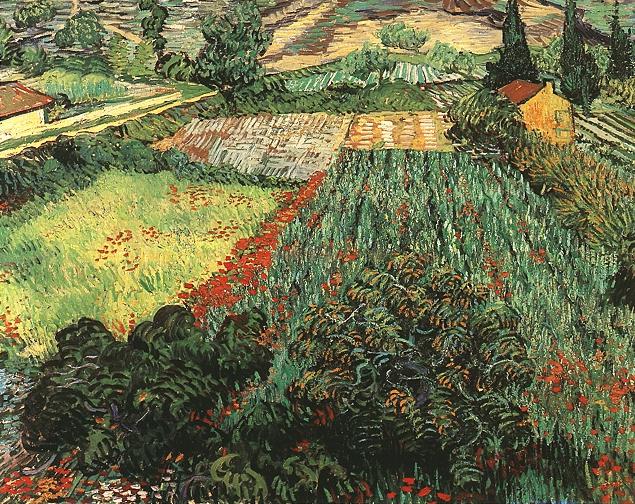 You may also be interested in reading these posts about lavender:
LAVENDER–A FLOWER ROOTED IN SUN-DRENCHED PROVENCE
LAVENDER FIELDS FOREVER?  NOT IF THE CICADELLE HAS ITS WAY
WITH LAVENDER, ROSEMARY, AN OLD 2CV, AND A BIG HEART, L'OCCITANE EN PROVENCE WAS BORN