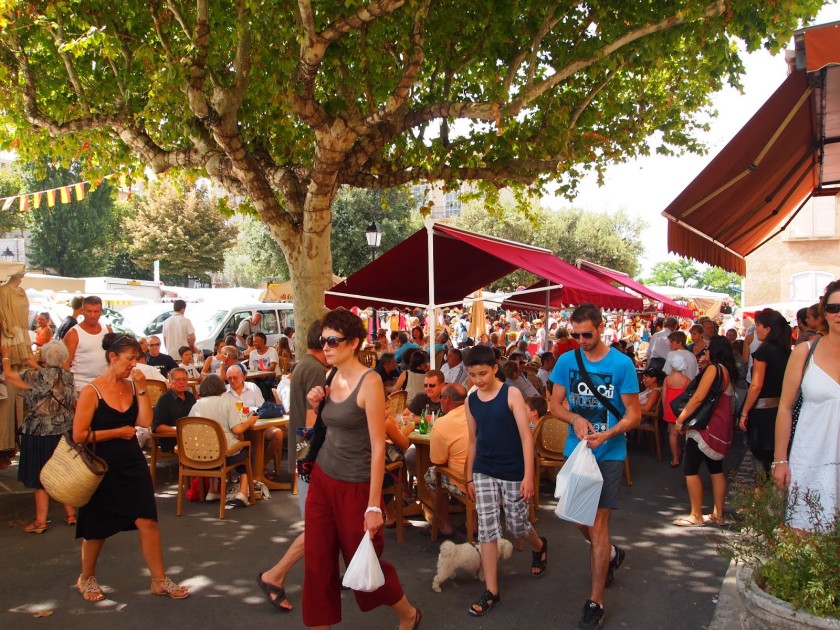 August in Provence. It is hot and crowded. The line of cars inching their way along, hoping to snatch an open parking spot for the most popular markets is foreboding and the sea of people that fills the streets of those otherwise picturesque villages steals any of your remaining enthusiasm for the outing.  Reservations for lunch or dinner are impossible, a disappointment mitigated only slightly by the knowledge that the wait staff would be too cranky to bear anyway. And the lines of buses parked outside the famous sites are enough to deter even the most tenacious tourist. The lavender fields are likely to be barren. Even the sunflowers are looking downward.
You might think that I am okay about postponing our usual August trip to Provence. Urgh! I am pining for a glass of rosé on one of Café Gaby's tiny tables, sun pouring in, warming my back and my spirit. I don't mind waiting in line, navigating through crowds, eating in, or dealing with cranky people. Sigh!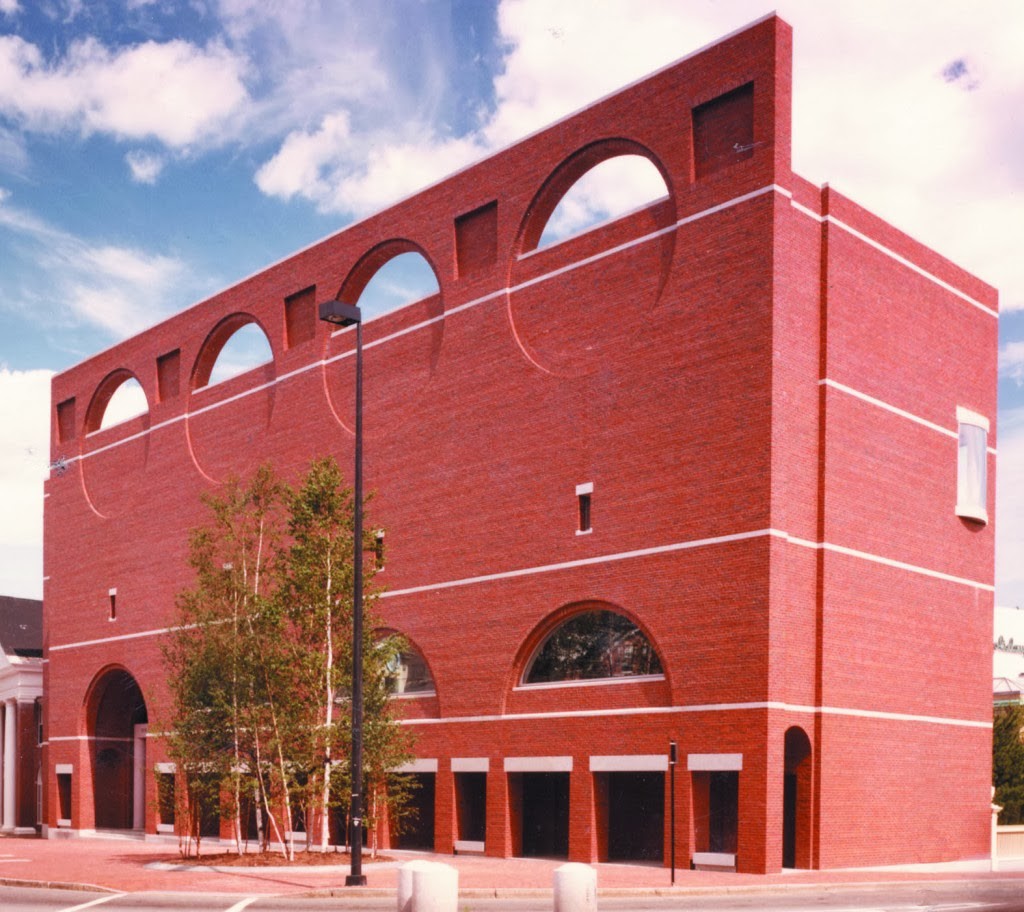 So when a dear friend (and TMT reader) called to tell me about an exhibition of mostly French turn-of-the-century artists at the Portland Museum of Art, I was psyched. Show me a little Cézanne, Matisse, and Bonnard. She also mentioned that she had had lunch at a terrific French bistro just a couple blocks away. An excursion that offered the perfect antidote to August sans Provence.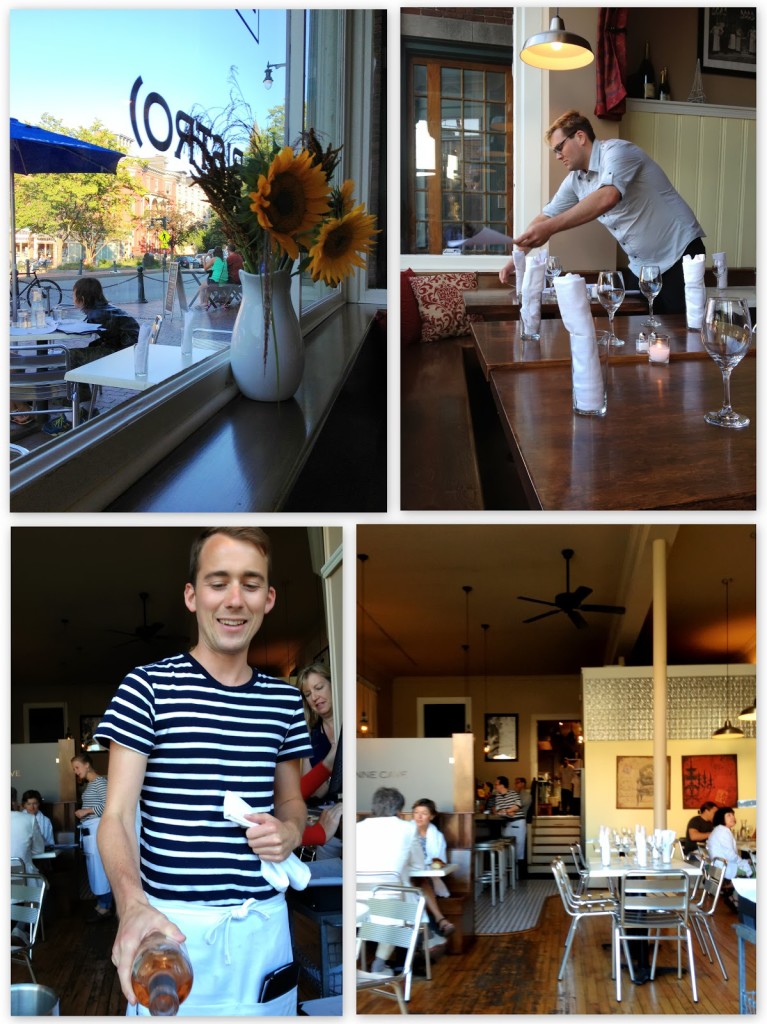 Petite Jacqueline is a truly authentic French Bistro—more Parisian than Provençal– in the heart Maine's largest city, near the Arts Center and not too far from the thriving port. The menu, with its "braised leeks with espellete vinaigrette," "soupe a l'oignon," "escargots," "terrine de foie gras," and "moules frites," transported my husband and me straight to une bonne addresse dans le quartier...without the cranky waiters. The baguette—from Portland's renowned Standard Baking Company—was as good as and even better than what you would find in France. A little rosé from Provence was all we needed to switch the scene to our favorite part of the South of France.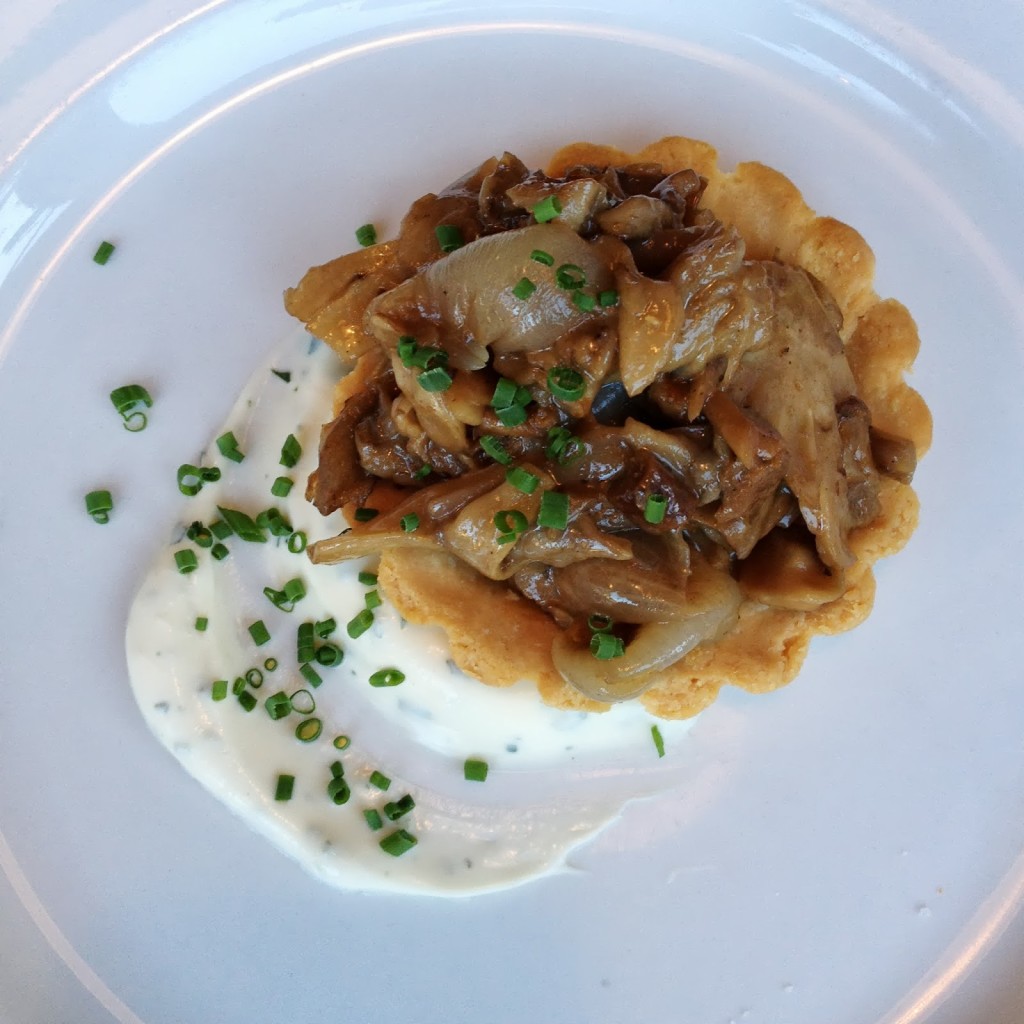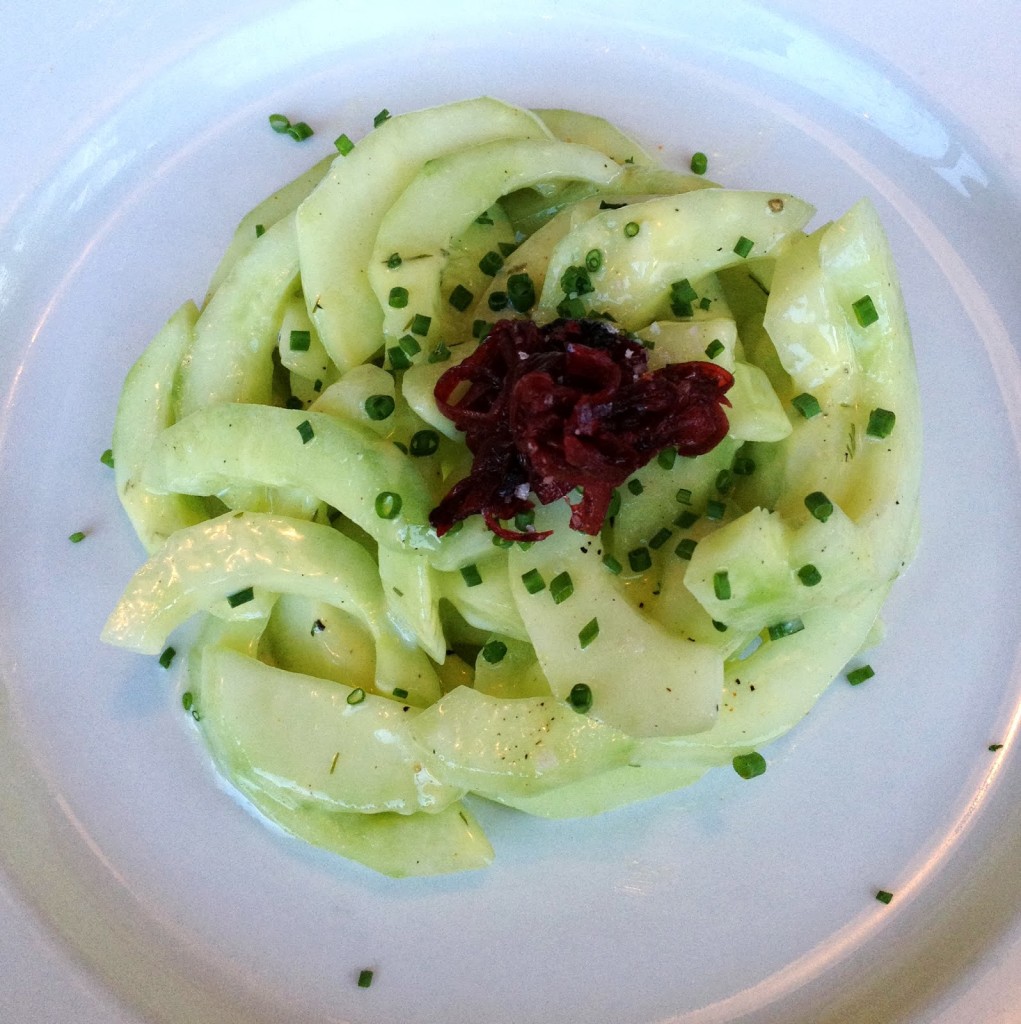 Petite Jacqueline is creation of Steve and Michelle Corry who, with Elizabeth Koenigsberg, also own Portland's popular, award-winning, and more upscale Five Fifty-Five. Jacqueline is the Michelle's grandmother and her husband's French culinary mentor. Steve, as Executive Chef, dazzles his patrons with the meals he watched Jacqueline prepare and we, as patrons, enjoy them in an inviting atmosphere more casual but reminiscent of la belle epoch.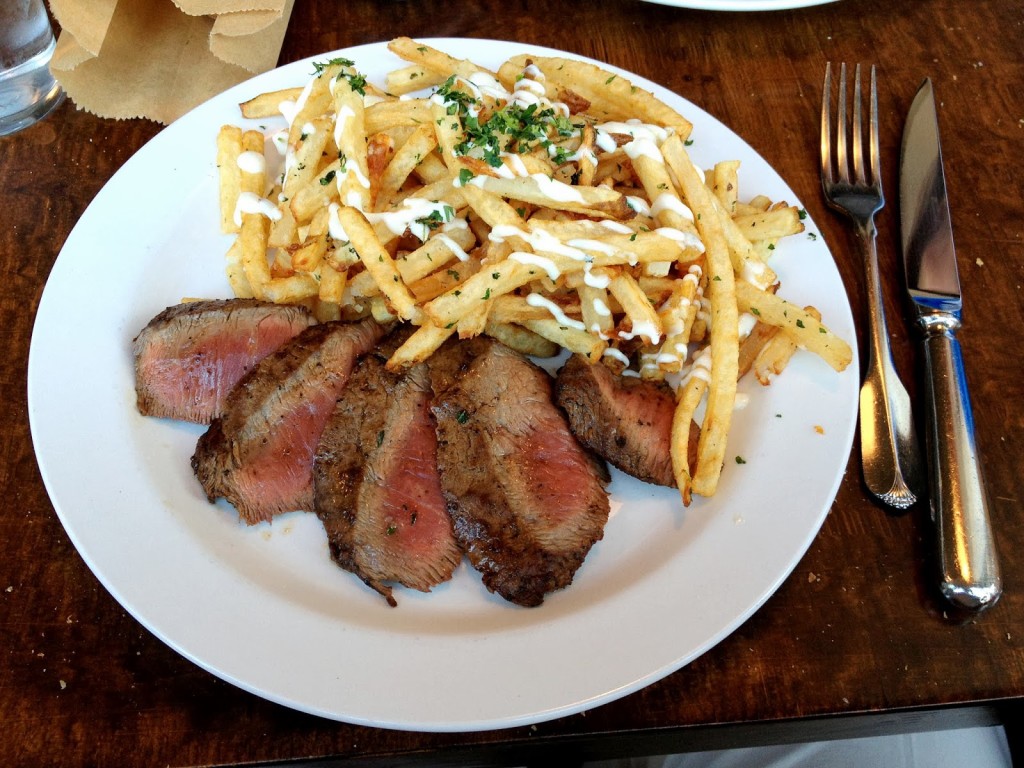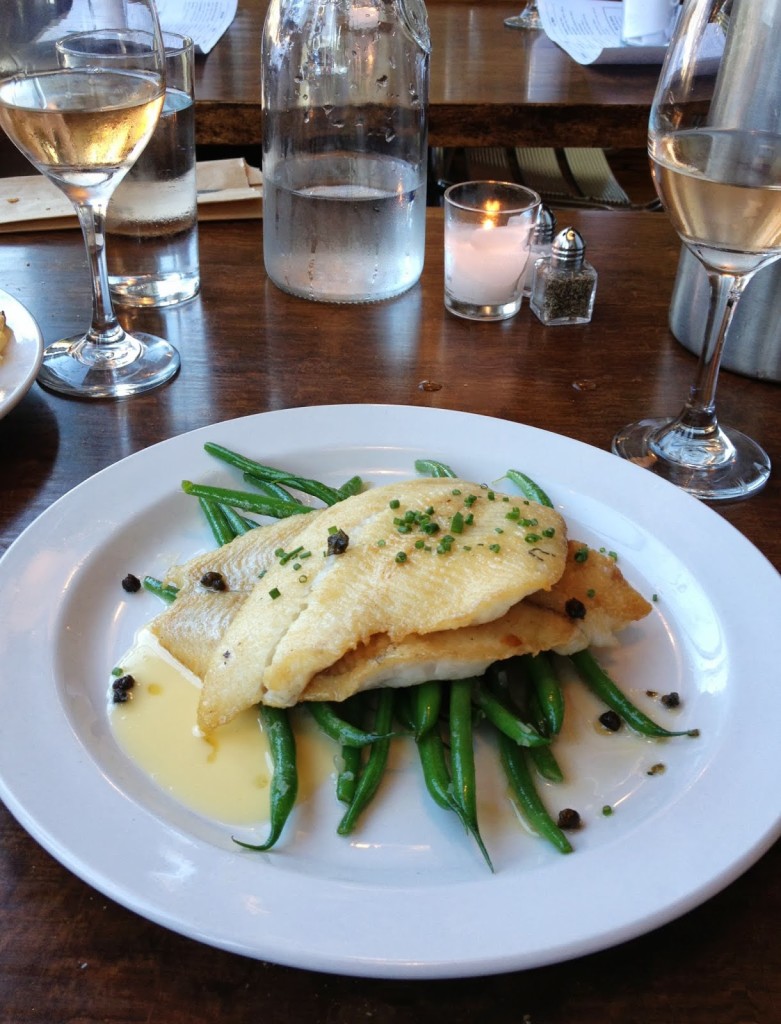 My husband had the Prix Fixe meal of a salad of "concombres" with buttermilk dressing and onion jam, perfectly cooked "steak frites," and a sumptuous "pot de crème au chocolat." I chose a delicious "tarte aux champignons," a perfectly cooked "poisson meuniere" that was a grey sole seared with a lemon beurre blanc and topped with crispy capers (and served on top of haricots verts), and a divine crème brûlée. Ooh-la-la!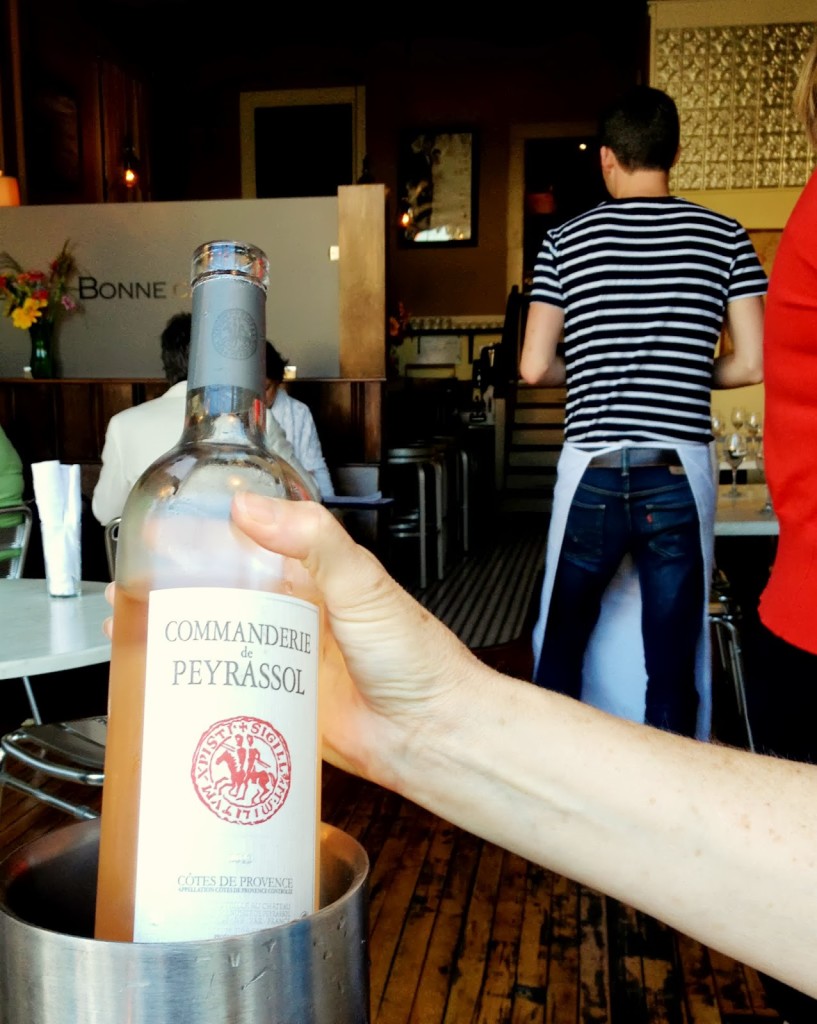 The reds and whites on the wine list include an impressive array of mostly French wines—including several our favorite Gigondas and Vacqueyras wines—that are very reasonably priced. The list of rosé wine was wanting: there were only two options. They were excellent representatives of two different types of rose, but with the whopping rise in popularity of rosé in the U.S., I encourage the owners to grow their list of rosés. Between the D'Aquéria from Tavel and the Commanderie de Peyrassol (2012) from Côtes de Provence, we opted for the latter and were very pleased. It is a quintessential rosé from Provence: pretty, pale pink color; aromatic nose; fresh and minerally taste; with a creamy mouth feel. The wine is made from Cinsault, Grenache, and Syrah grapes.  Eric Asimov wrote in a recent New York Times article about a tasting of French rosés that ranked this wine number one; he said, "Good wine ought to be transporting." And that, this wine was.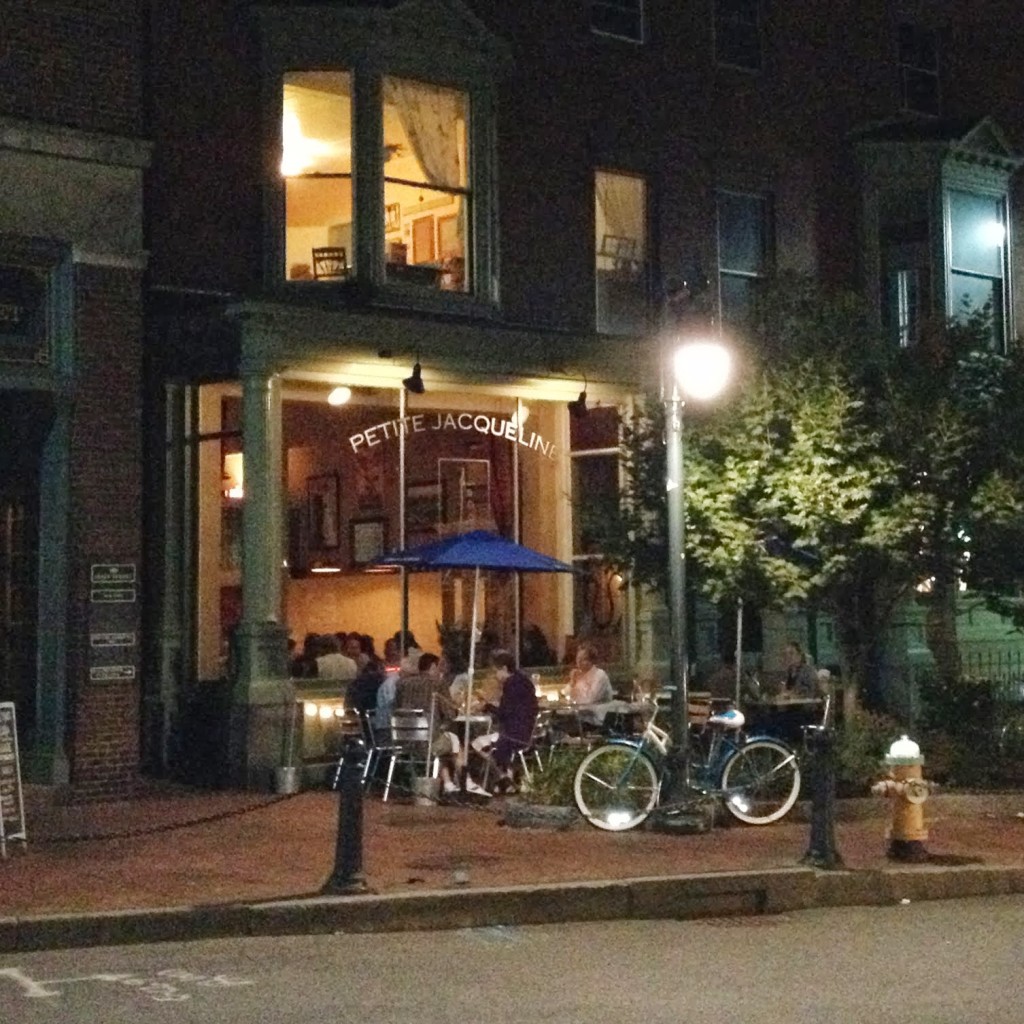 The meal was excellent and the service (by our waitperson Michael) was top-notch. With double espressos under our belts, it was a great prelude to the exquisite exhibition, just two blocks away.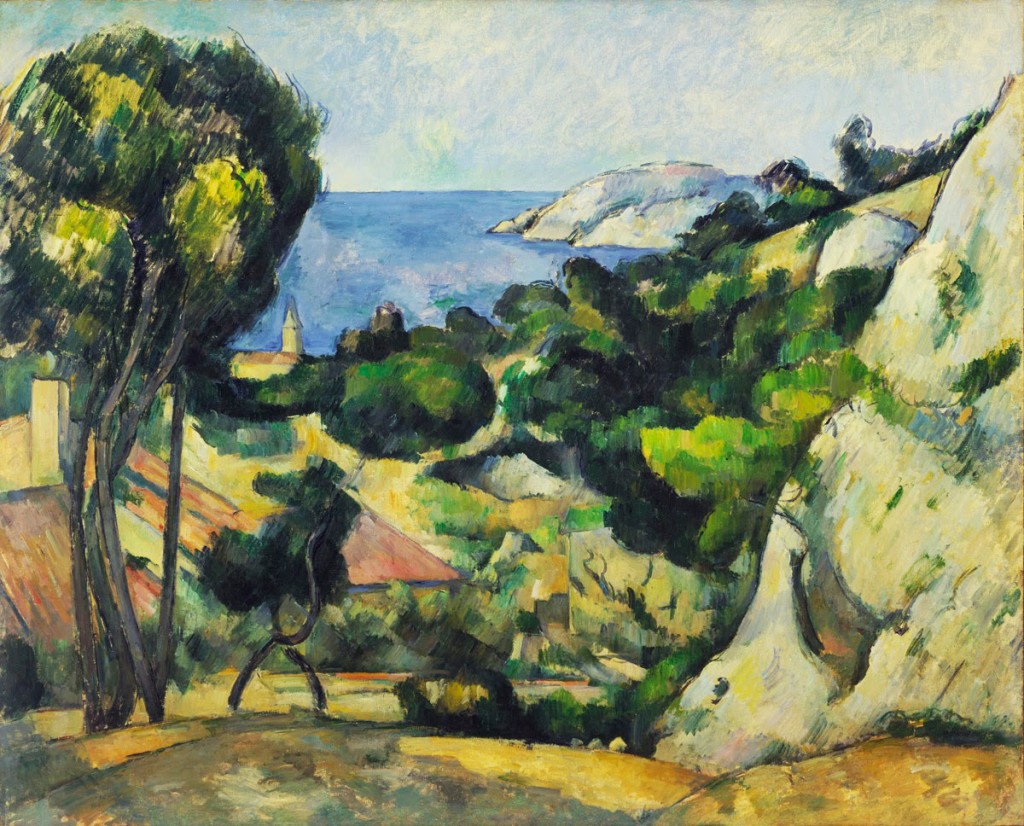 "The William S. Paley Collection: A Taste for Modernism" showcases 61 pieces—paintings, drawings, and sculptures—from the Paley Collection at The Museum of Modern Art in New York City. Mr. Paley was the President and Chairman of the Board at CBS and ran CBS from 1928 until shortly before his death in 1990. During most of that time, he was also collecting modern art, particularly European modernism with a clear fondness for French artists of that period. He left his collection to MoMA. This show features much of his collection; it began at the de Young Museum in San Francisco and will travel to the Musée National des Beaux-Arts in Quebec City (October 1, 2013 through January 5, 2014) and the Crystal Bridges Museum of American Art in Bentonville, Arkansas (February- April 2014) before returning to New York.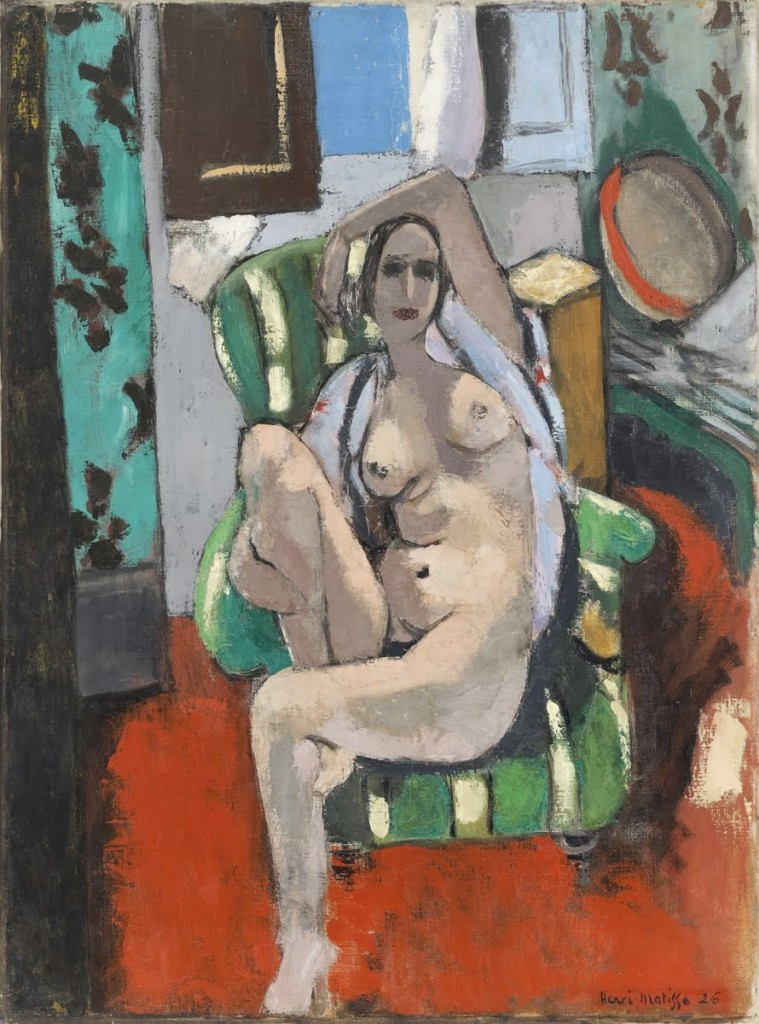 In addition to the artists already mentioned, this stellar collection includes work by Edgar Degas, Paul Gauguin, Pablo Picasso, Joan Miró, Alberto Giacometti, Pierre-Auguste Renoir, Henri de Toulouse-Lautrec, Edouard Vuillard and Francis Bacon. Among the 24 artists are just two Americans: Edward Hopper and John Kane.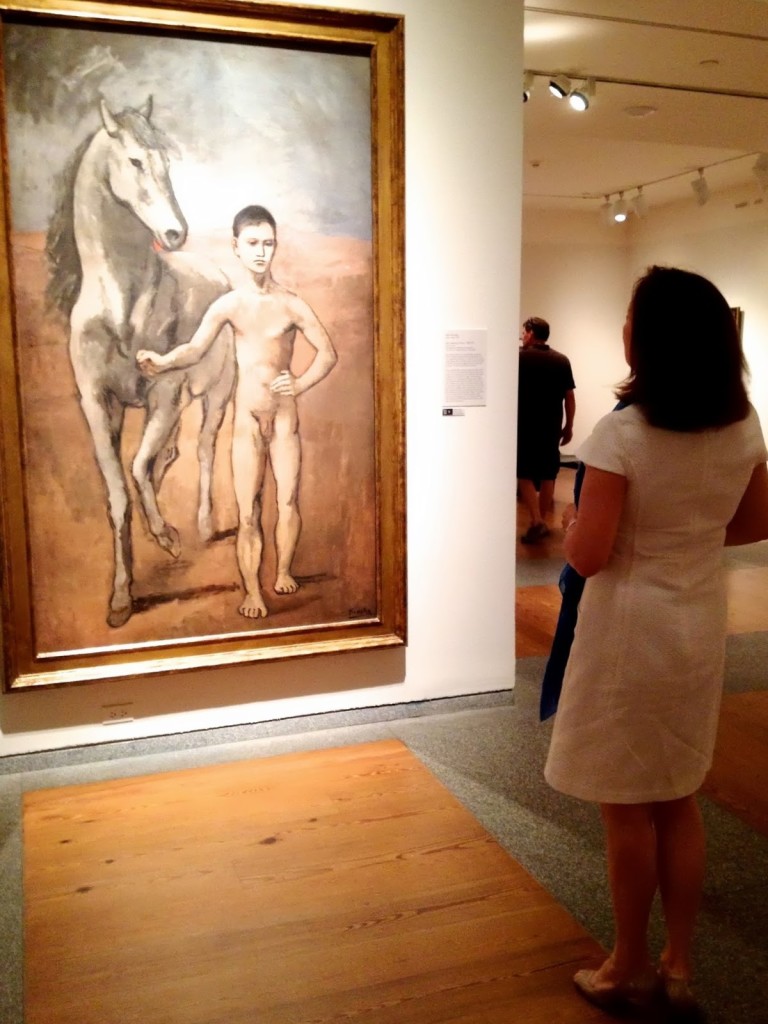 The show stopper is undoubtedly Picasso's "Boy Leading a Horse (1905-06), over seven feet by four feet in size and prominently placed, it is spectacular and demands your attention (which we willingly gave).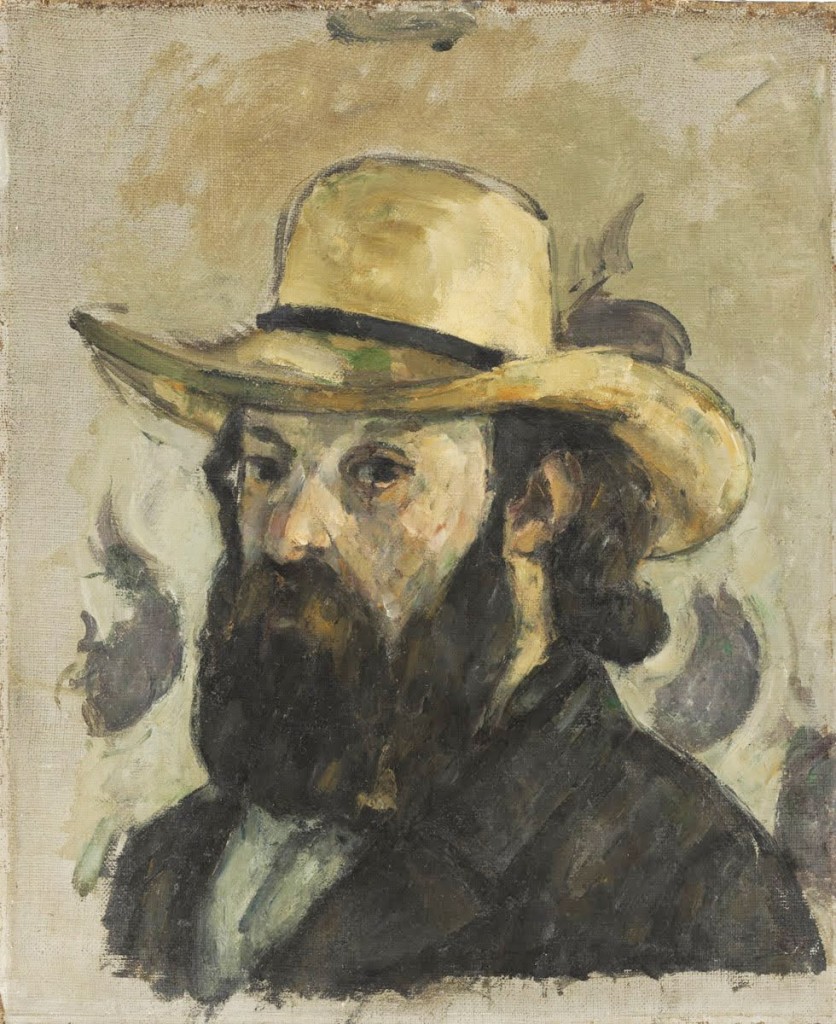 The show begins with Cézanne's "Self-Portrait in a Straw Hat" (1875-76), a relatively small piece (about 13 inches by 11 inches) but one with great presence and notable also because it was Paley's first purchase, made sometime in the 1930s.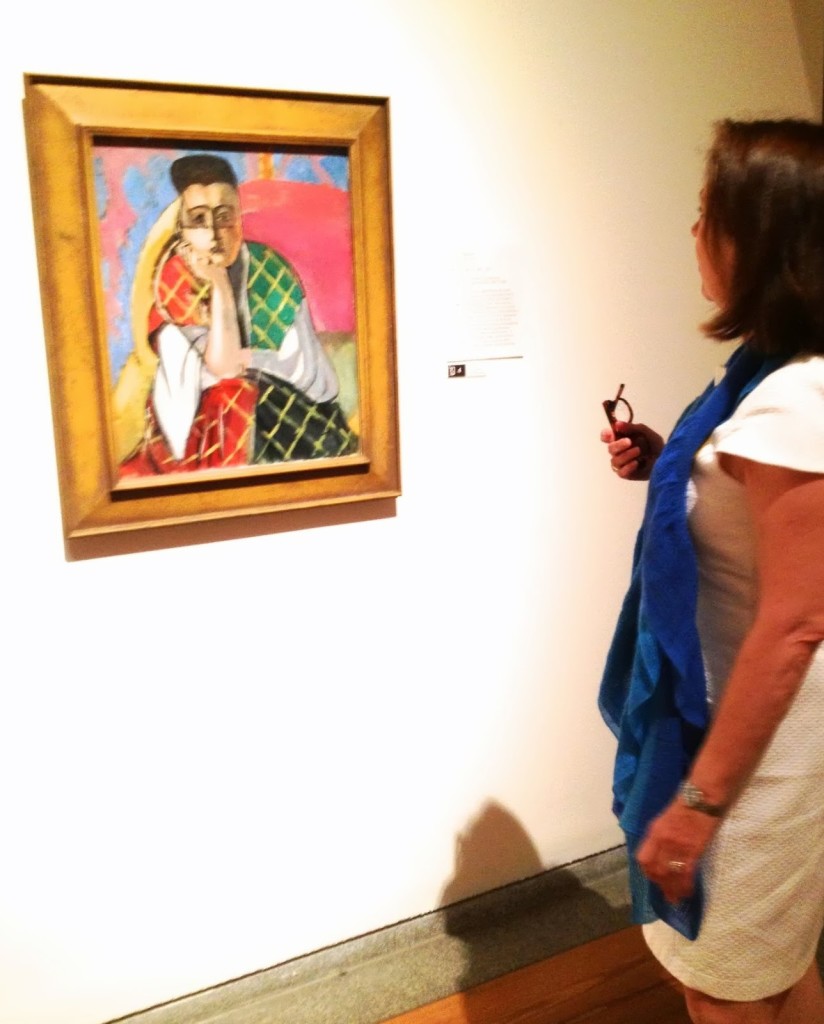 There are six Matisse paintings, all of which I found striking. I particularly liked "Woman with a Veil (1927), which I don't recall seeing before this exhibition. If you are in Provence, don't miss "Un été pour Matisse," the celebration of the 50th anniversary of Nice's Musée Matisse (covered in an earlier TMT post).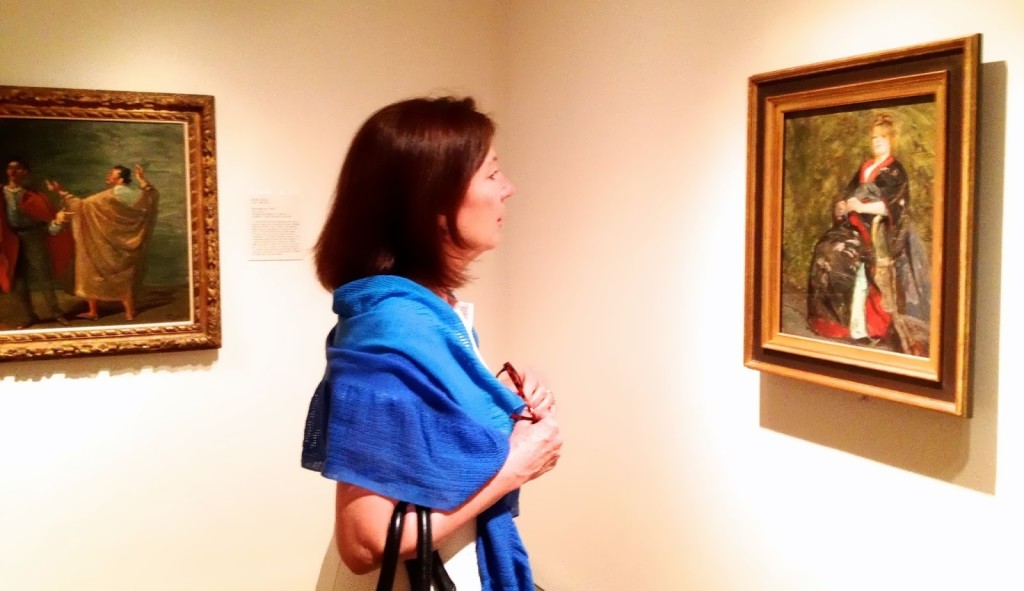 Apparently, Mr. Paley personally selected all of the artwork in his collection. Upon discovering modern art, he is said to have endeavored to surround himself with such work. What a treat for all of us that he was so successful in this endeavor.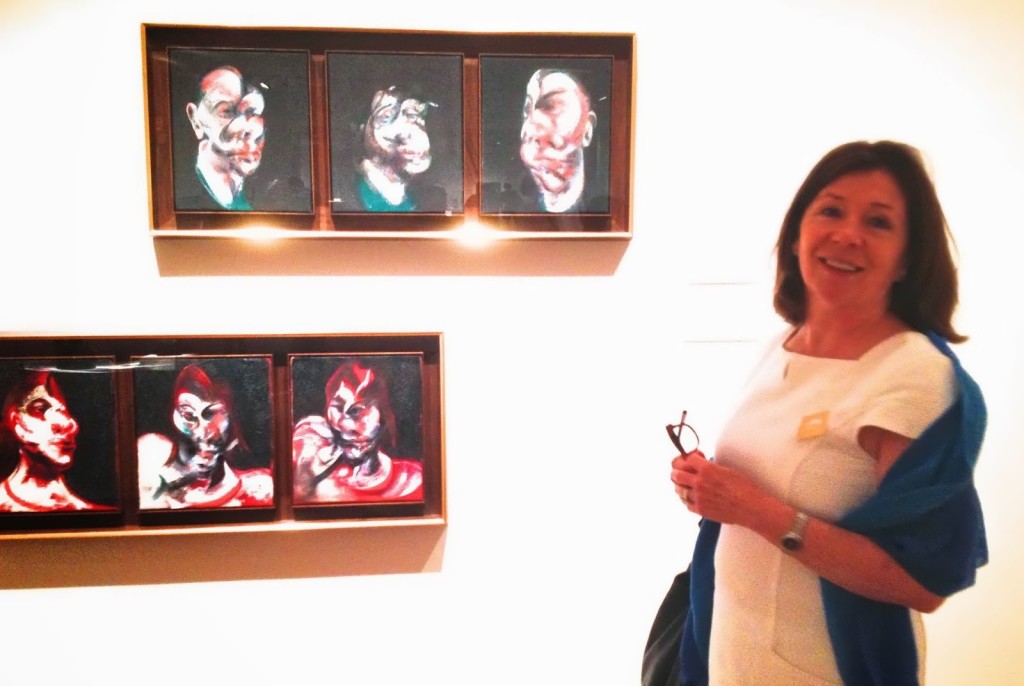 Wherever you are, savor the last full month of summer. The Paley collection is an excellent place to while away a day (or a Friday evening). If you who are lucky enough to be in Provence, here are a few of my favorite art museums to visit:
Fondation Maeght in St-Paul-de-Vence
Musée des Beaux-Arts in Nice
Musée Granet in Aix-en-Provence
Musée Matisse in Nice
Musée National Marc Chagall in Nice
Musée Picasso in Antibes
The Paley show will be up until September 8th. The Portland Museum of Art is located at 7 Congress Street in Portland (207-775-6148, www.portlandmuseum.org).
Petite Jacqueline is located at 190 State Street in Portland (207-553-7044, www.bistropj.com).