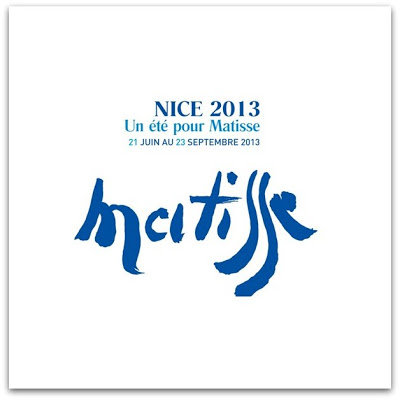 Nice was where we first touched down in the South of France. We were on our way to Aix-en-Provence and then, to our final destination, Lourmarin. We had a direct flight from Boston to this city, known as the capital of the French Riviera—so the itinerary was practical—but, really, who doesn't want to delight in the beauty of the Cours Saleva Flower Market; walk along the famous Promenade des Anglais; and visit the iconic Negresco Hotel whose guest list has included such luminaries as Pablo Picasso, Marc Chagall, Henri Matisse, Edith Piaf, Frank Sinatra, Luciano Pavarotti, Ernest Hemingway, Lauren Bacall, Marlon Brando, Richard Burton, Elizabeth Taylor, James Dean, The Beatles, the Rolling Stones, and the world's most famous dignitaries? Well, not me.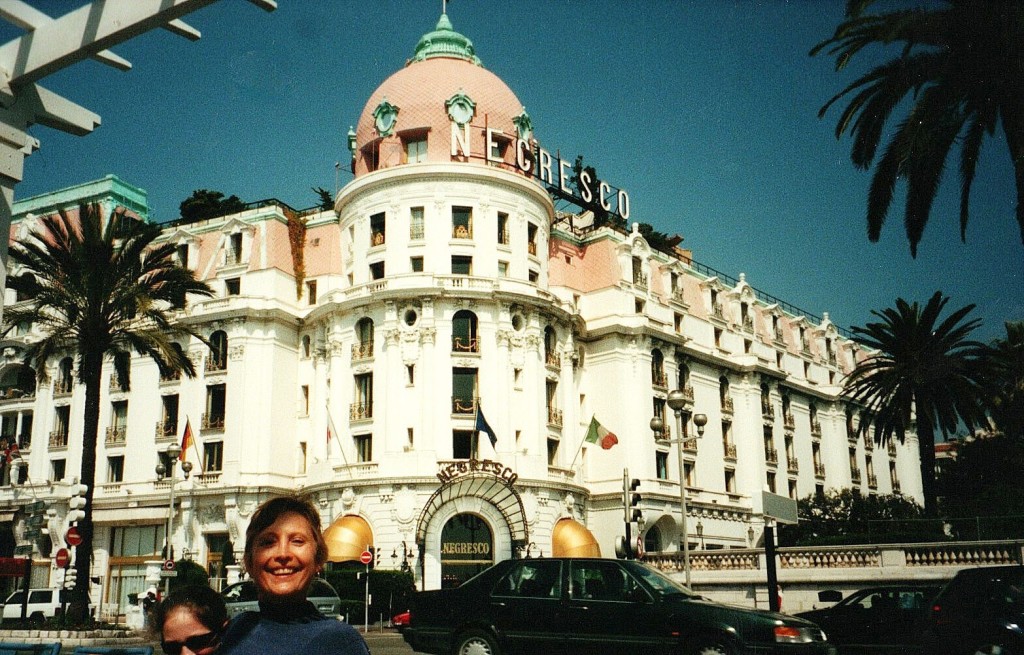 Since that time 15 years ago, we have been to Nice quite a few times, but typically our visits have been prompted by guests who want to visit Nice or as a welcome stop when we are on our way to or from Italy. This apparent slight has nothing to do with the lovely seaside city itself but, rather, its distance—130 miles or about two and a half hours—from our stomping grounds in Lourmarin.
Right now, however, there is a compelling reason to get yourself over to this vibrant city: "Un été pour Matisse" or, in English, "A Summer for Matisse." Nice is the home of Musée Matisse, one of our favorite museums in Provence, and they are celebrating their 50th anniversary. I was thrilled when I read about this event in one of my favorite blogs about Provence, The Provence Post, published by Julie Mautner.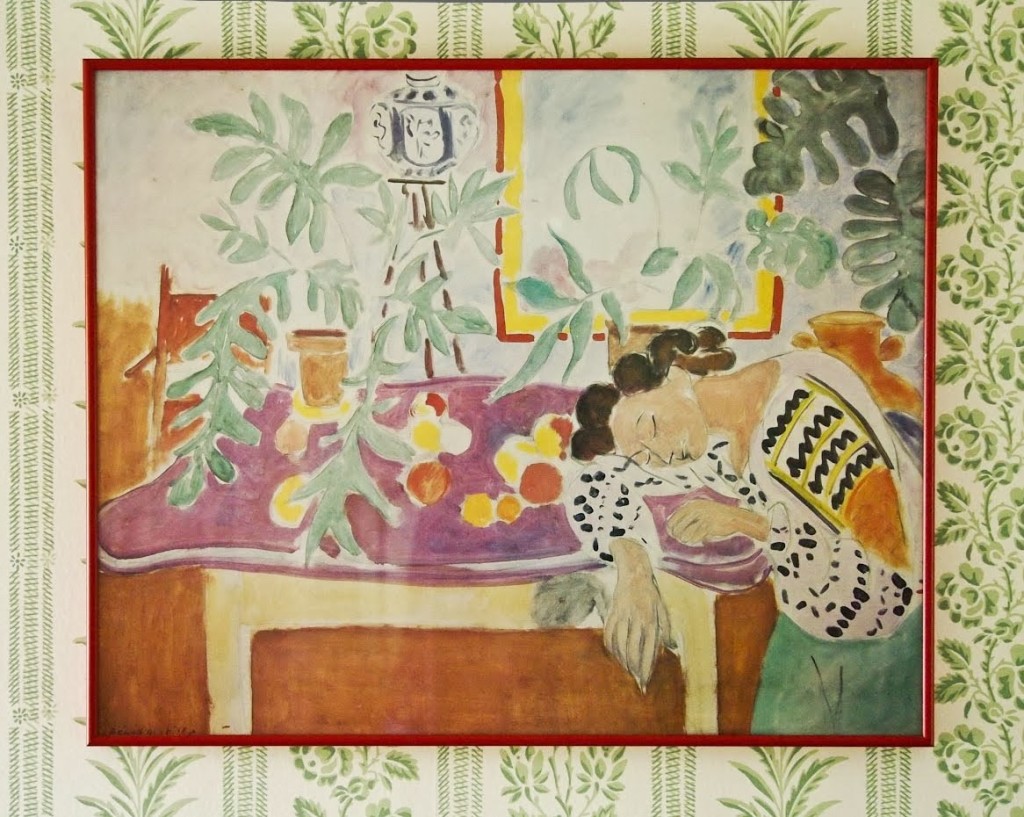 I love Matisse as evidenced by all the Matisse prints that have graced the walls of the myriad apartments I have lived in since college. In graduate school, in the wee hours of the morning when I was weary and dispirited and couldn't fathom the idea of squeezing another thought in to my head, I took solace in "Still Life with a Sleeping Woman" (1939-1940). Now faded, it was bright and cheery back then and made me feel happy. Guests of La Bonbonnière and L'Oustaloun may remember that prints of Matisse's work hung on the walls of those village houses we once owned (and rented).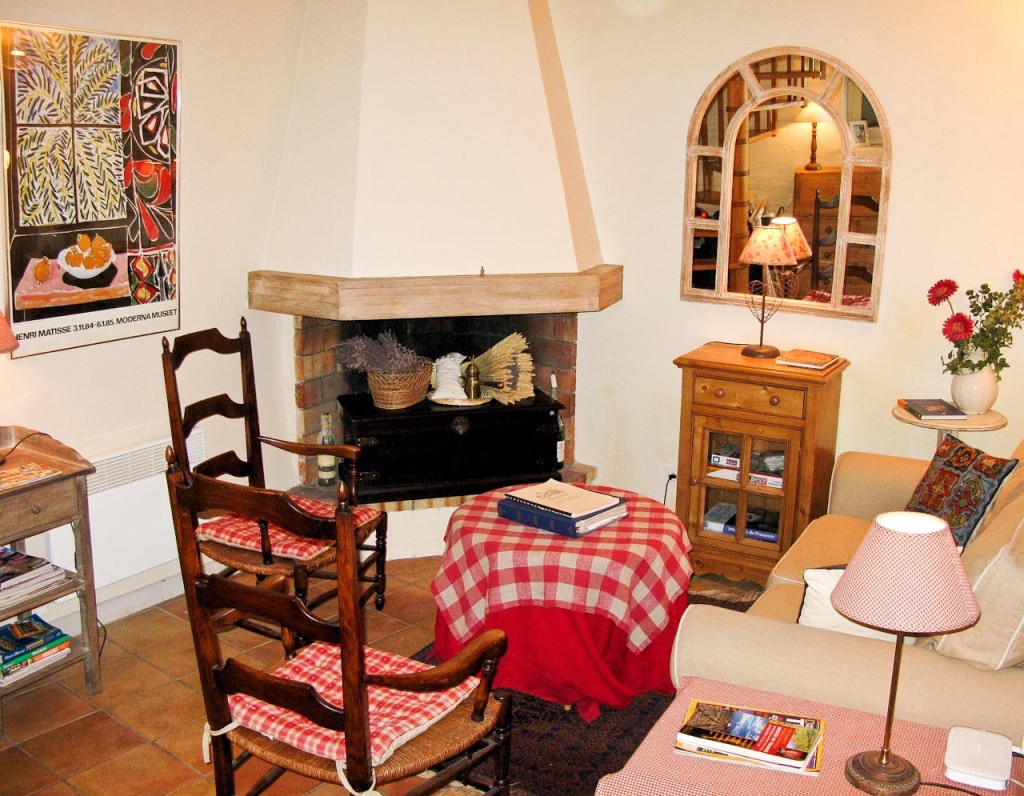 The seemingly simple paintings of this master painter are actually elaborate compositions of distinct patterns of lines and other geometric designs reflecting his early study of Cubism, his lifelong passion for textiles, and his enduring study of the Old Masters and the classical tradition. His use of color, with roots in his early days as the leader of Les Fauves, is particularly appealing to me. Matisse worked in several media—including painting, drawing, paper cut-outs, printmaking, and sculpture—most of which, to me, emanated "harmony."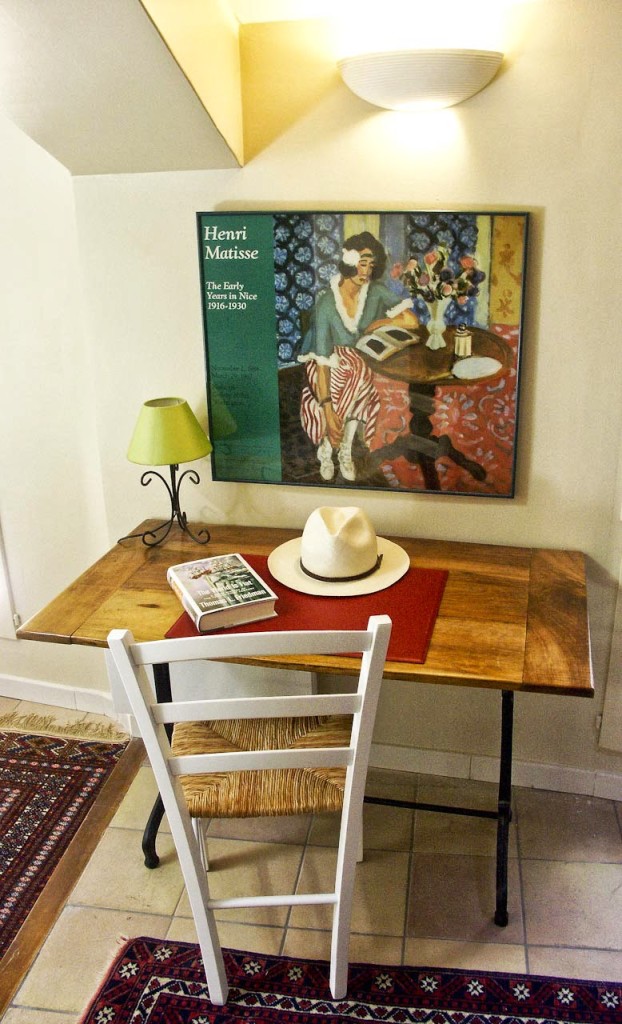 Born in the north part of France, in Cateau-Cambrésis in 1869, Matisse, under pressure from his father, initially (1887) pursued a degree in law (in Paris). While recovering from appendicitis in 1891, he decided that he would not return but, instead, would follow a course more closely aligned with his heart: art. By 1892, he was studying the Old Masters with Gustave Moreau.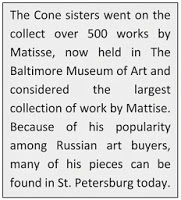 Matisse's work did not have wide appeal initially. Many people laughed at his "Femme au chapeau" (Woman with a Hat). But two American families—the Stein siblings and the Cone sisters—were early patrons and introduced him to other collectors. At the Stein's Saturday evening Salons, Matisse was very well received and met many other artists—notably Pablo Picasso—and other art enthusiasts, most notably Etta Cone and many Russian collectors.
In 1917, after a summer stint in Saint-Tropez (1905) and a visit to Morocco (1912), Matisse settled in Nice, where he would live for nearly 40 years, until he died in 1954. (The map below shows where he lived.) He is buried in Cimiez Cemetery, near the Musée Matisse.
During the nearly four decades of time that Matisse lived in this area, according to the press release for this event, "the artist honoured the Côte d'Azur with unwavering fidelity and passion."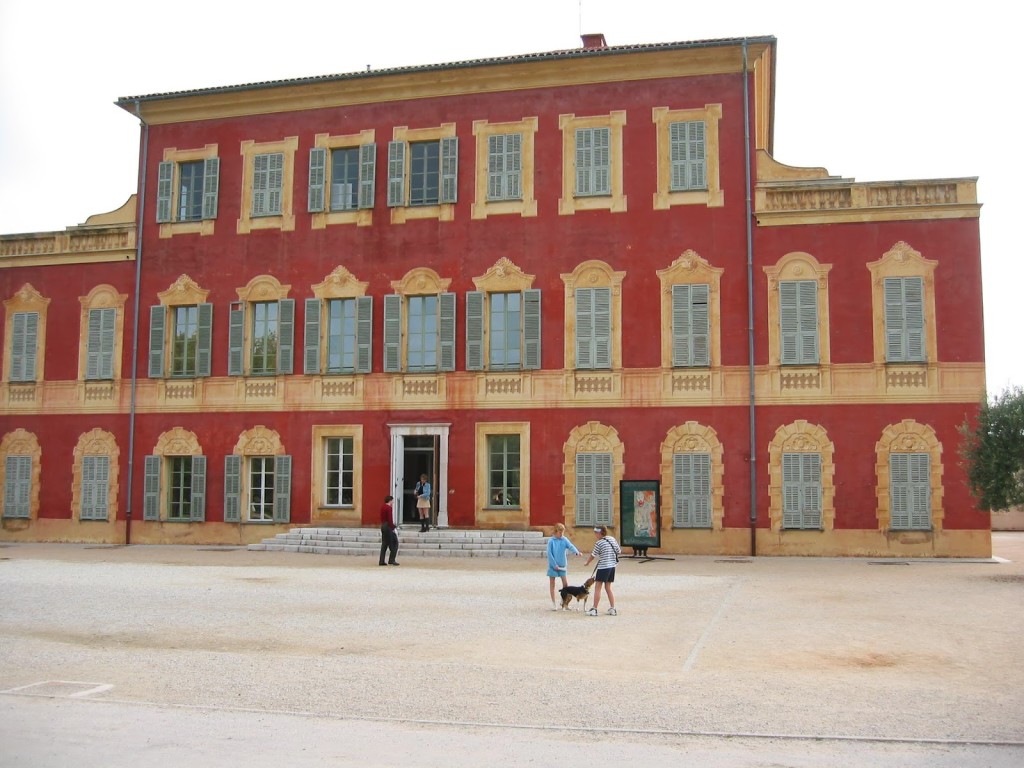 The museum, located in the 17th Century Villa des Arenes, was established in 1963 and boasts a collection of over 60 paintings, some drawings, etchings, and a collection of sculptures. It is said to be the world's second largest collection of Matisse's work. It is one of around ten museums in Nice, a city that, in 2012, attracted almost 700,000 visitors to its museums (second only to Paris).
For a former resident of such distinction—one who loved Nice as much as Matisse did—and because Nice is such a mecca for museum visitors, the City of Nice "wished to pay homage on a suitably grand scale to the character, the work and the legacy of this painter…."
There are eight simultaneous exhibitions throughout the City of Nice. (See list and map below.)  Each one promises to take visitors "on a unique journey" that together helps to tell the story of this artist and his work. There are more than 700 works on exhibit.
The show runs through September, 2013. For 10 euros, you can purchase a pass to visit all eight exhibitions for seven consecutive days. Passes are available for purchase at any of the participating museums.
As you might suspect, "A Summer for Matisse" has pushed a trip to Nice to the top of my list of things to do in the South of France.  And, as long as we are there, I can visit the flower market, walk along the promenade, poke around the shops in Vieux Nice, dip my toe in the Mediterranean, have a drink at the bar in the Negresco….so much to do.  It will definitely be nice to be in Nice.

List of Exhibitions
1 – Musée Matisse – "Matisse. The Music In The Work"
2 – Musée d'Archéologie – Cimiez Site – "On the Subject Of Swimming Pools"
3 – Théâtre de la Photographie et De l'Image (TPI) – "Women, Muses And Models (Encounters Between The Amedeo M. Turello Collection And The Work Of Matisse)"
4 – Musée d'Art Moderne et d'Art Contemporain (Mamac) – "Good Morning Monsieur Matisse!"
5 – Palais Lascaris – "Matisse. The Jazz Years"
6 – Galerie des Ponchettes – "Matisse On The Bill"
7 – Musée Masséna – "Palm Trees, Palm Leaves And Palmettes"
8 – Musée des Beaux-Arts – "Gustave Moreau, The Master Of Matisse"