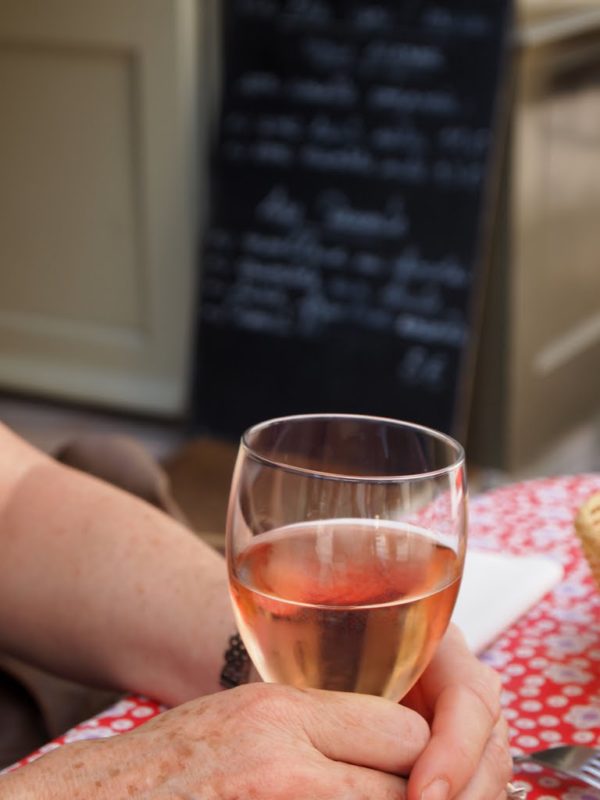 Valentine's Day is around the corner and I am thinking "pink." A chilly Valentine's Day is expected—even in Provence!—which, in my opinion, calls for a festive wine!
So, from our very humble collection of wine that masquerades as a wine cellar, I selected one of my favorite rosé wines: A 2010 rosé from Domaine La Blaque, Appellation d'Origine Controlle (AOC) Pierrevert.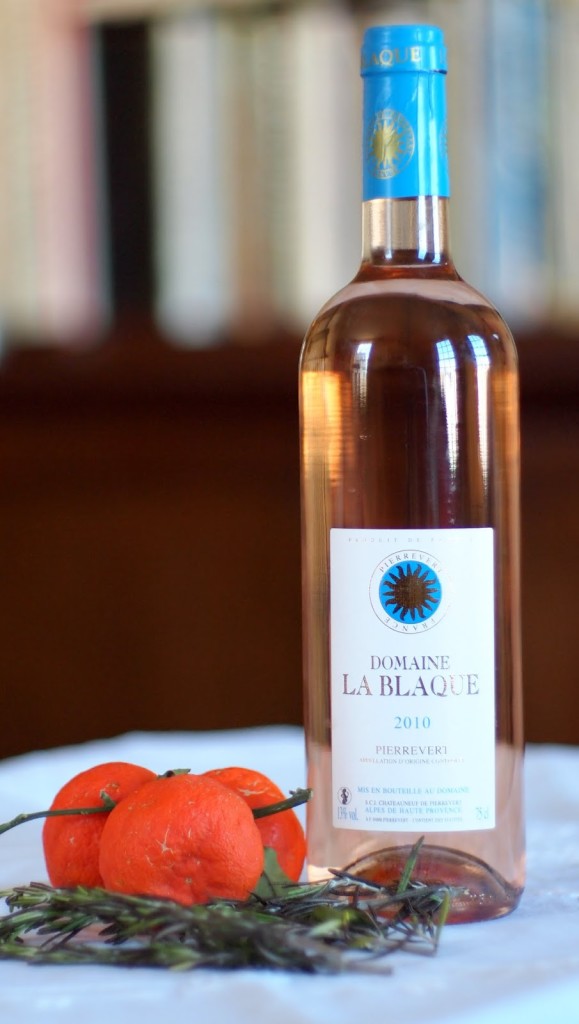 I know the wine well and am confident that its marriage with my salmon will be divine—the crisp, dry, ever so minerally nature of the Pierrevert rosé will perfectly compliment the delicate taste of my saumon en croute de sel et herbes de Provence. Each one will bring out the best in the other and, if we are lucky, their synergy will exceed what either would be alone. After over twenty years of marriage, isn't that what two people really hope to celebrate on Valentine's Day?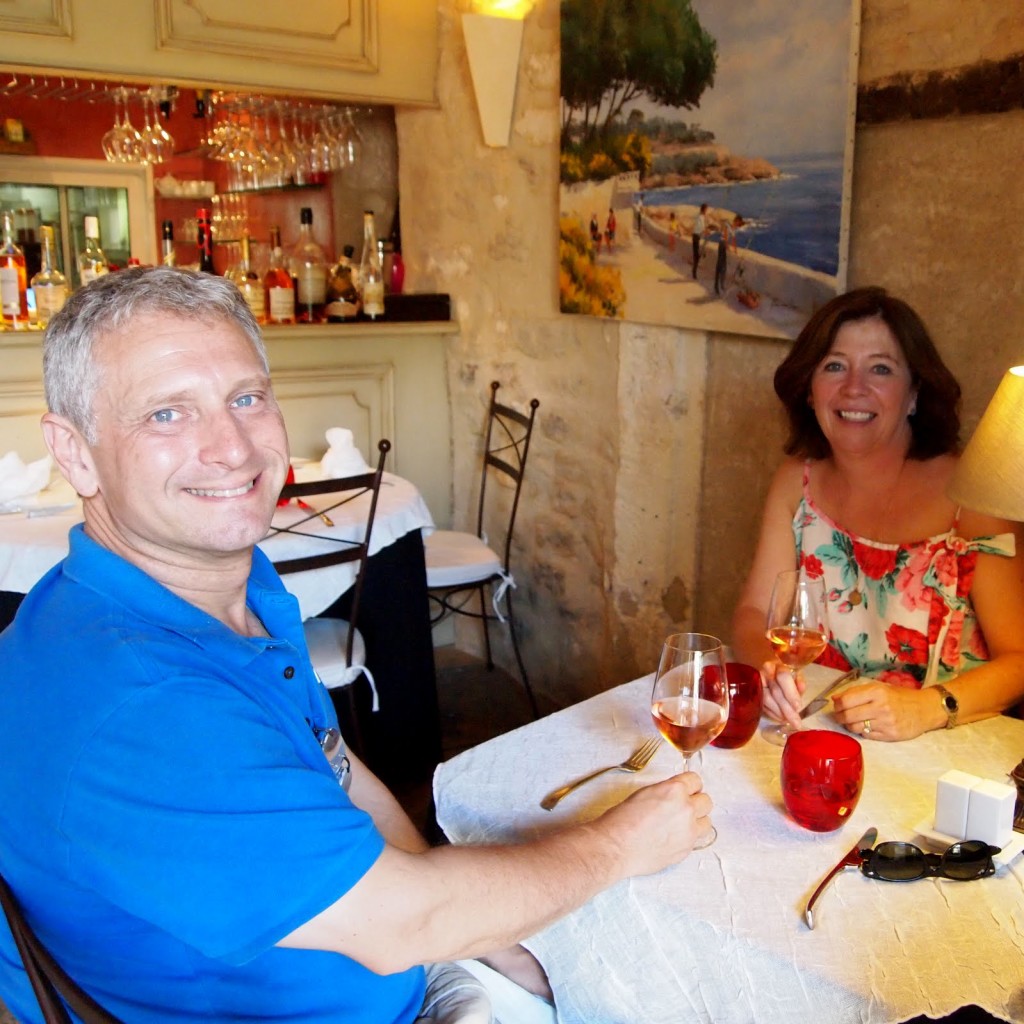 Rosés are not just for the apéritif. Although a glass of chilled rosé is an exquisite entrance to a meal, the bottle should not be recorked when the main course arrives.

Rosés are not just for leisurely lunches under the warm Provençal sun. Although a chilled rosé completes the quintessential picture of the perfect repose in that setting, they are welcome at my table any day—even in New England in the dead of winter (such that it is this 2012) and even in Provence where temperatures have plummeted and where there is more snow than we have seen all winter!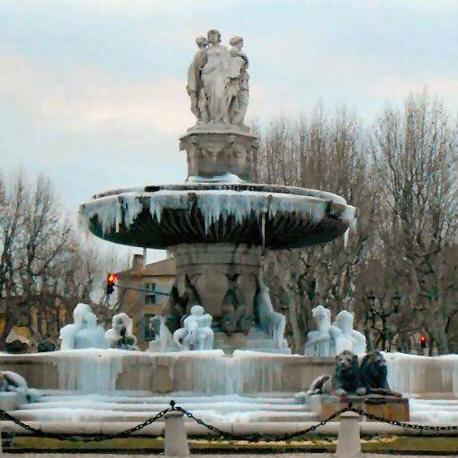 Provençal rosés are dry in striking contrast to those yucky sweet white zinfandels—which are never welcome at my table—and they are refreshing. What is known in the United States as "blush" wine typically contains seven times the amount of residual sugar as a rosé from France.
Rosé wine from France is made from red (or black or purple) grapes—just like the production of red wine (any where in the world). But, in contrast to making red wines, the production of rosé wines demands that the skins of the grapes are removed earlier. With red wines, the skins and juice remain together for days—creating the deep red color and taste of tannin—whereas with rosé wines, the skin and juice remain together for a matter of hours resulting in the pink color and distinct character prized in that category of wines. (In an upcoming article, I will elaborate on this process, but I hasten to mention here that this is not the way rosé wines are made in other countries—instead, outside of France, wine producers may mix white and red wines, a much less expensive process requiring less skill than the traditional rosé vinification process perfected in Provence.)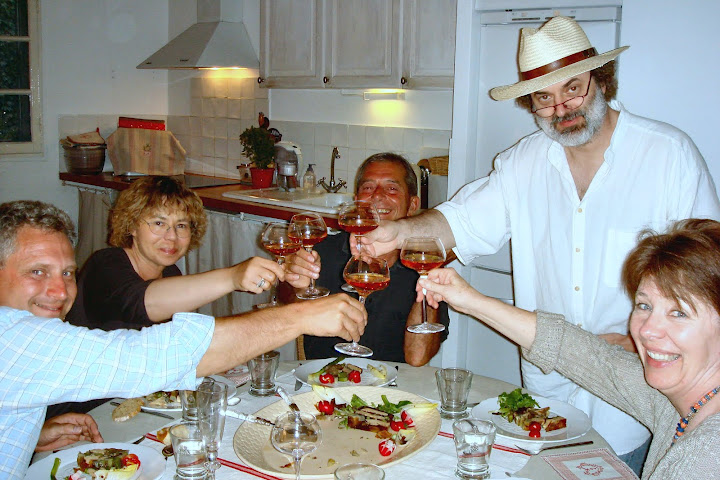 The best rosés come from France. This is as close to fact as one gets in the world of wine opinion and the majority of rosé wines come from France, about one-third of the rosés produced. It would not be an exaggeration to say that French rosés define rosé. Let's not forget that the word itself comes from the French word for pink: rosé.
Within France, the majority of rosés come from Provence. It is a difficult wine to produce well—it is both art and science—and, with the oldest vineyards in France (as many as 2600 years old!), these wine makers have had a long time to master its production.
Some rosés are teeming with the flavors of Provence—traces of wild lavender and thyme may be detected—and some are quite delicate with subtle flavors—I could swear I tasted just a faint hint of banana in a rosé from Château Constantin-Chevalier I had a few summers ago. The colors range from a very, very pale pink to the darker coral color of Tavel. Even the texture of the wine varies by vineyard and vintage.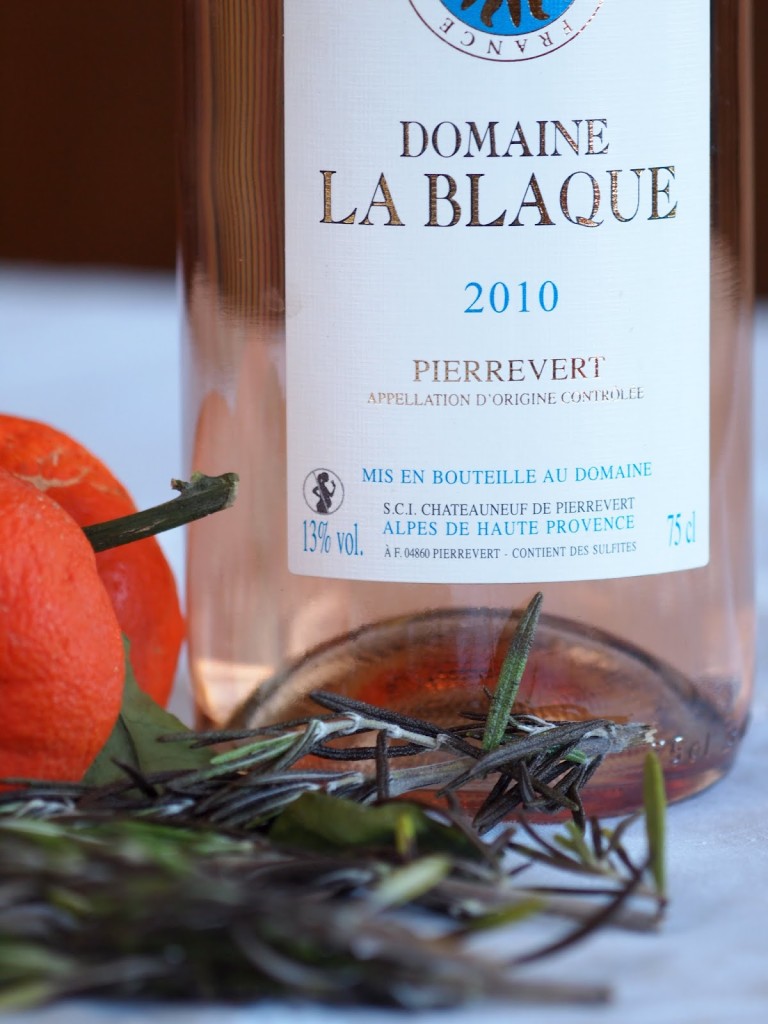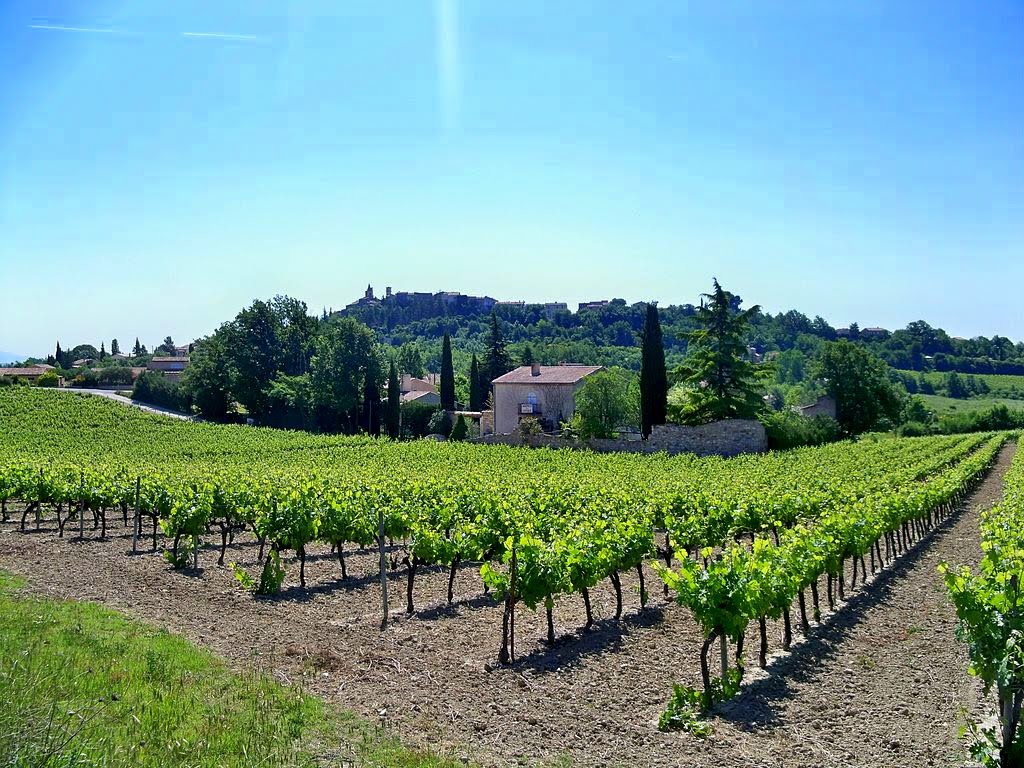 Long hailed as the wine to drink in Provence, French rosé is now wildly popular in the rest of France. According to the Provence Wine Council (officially known as the Conseil Interprofessionnel des Vins de Provence, CIVP), rosé wine now outsells both red and white wine in France.
And we are all drinking more and more rosé wine! Exports of wine from Provence to the U.S. jumped "132% by value and 85% by volume" by the end of 2010, according to French Customs records. These export numbers do not separate rosé from red wines, but, based on production figures, rosés comprise the bulk of exports from Provence. According to a press release from the Provence Wine Council/CIVP, "In 2010, for example, 87% of all AOC wines produced in Provence were rosés, while only 9% were reds."
Perhaps one reason they are so popular is their versatility—they go with everything! They naturally go with foods we traditionally associated with Provence—Bouillabaisse, mussels, fish, vegetables sautéed in olive oil, steak-frites, chêvre—but they also go exceptionally well with Asian food and all the other staples of the table like burgers, roast chicken, turkey, lamb, omelets, vegetarian dishes, and salads.
Pierrevert is not a widely known appellation. It is a relatively new one, having achieved full appellation (AOC) status in 1998, and it is very small area. Although it represents the red, white, and rosé wines made in 11 villages, there are only about 1000 hectares (2500 acres) of vines and only 350 hectares are used to produce AOC wines. Because of the grape variety or the amount of the harvest, the rest are used to produce Vin de Pays (soon to be renamed Indication Geographique Protégée wines under the new Appellation d'Origine Protégée system of classification that is replacing the current appellation system of classification—more on this in an upcoming post).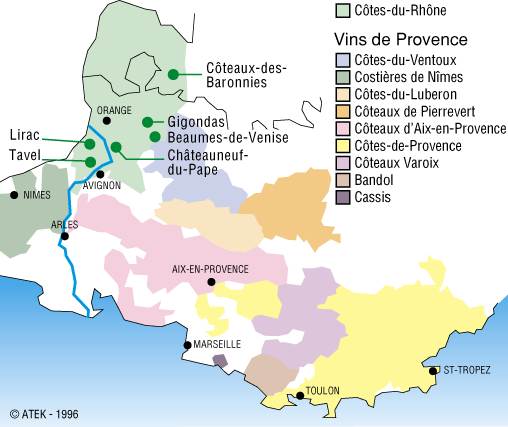 Approximately 32 vineyards are concentrated around the Pierrevert and Manosque in the Alpes-de-Haute-Provence department. The sweet hilltop village from which the appellation takes its name is in the center. Most of the grapes grow on the south-facing slopes looking toward the Durance River. It is one of the highest appellations in Provence—upwards of 1000 meters (3000 feet). Thus, its climate is cool and the extremes of day and night are greater than those of its more Mediterranean peers, leading to a slightly more acidic rosé than the other appellations.
Rosé wines comprise just 30% of the AOC production, compared with red wines making up 60 % and white wines around 10%. The reds and whites from this area are also excellent; I just enjoyed a fabulous 2003 Rhone-style Domaine La Blaque red with friends David and Mark in Tucson (along side a succulent lamb and risotto) and I have thoroughly enjoyed many whites, too.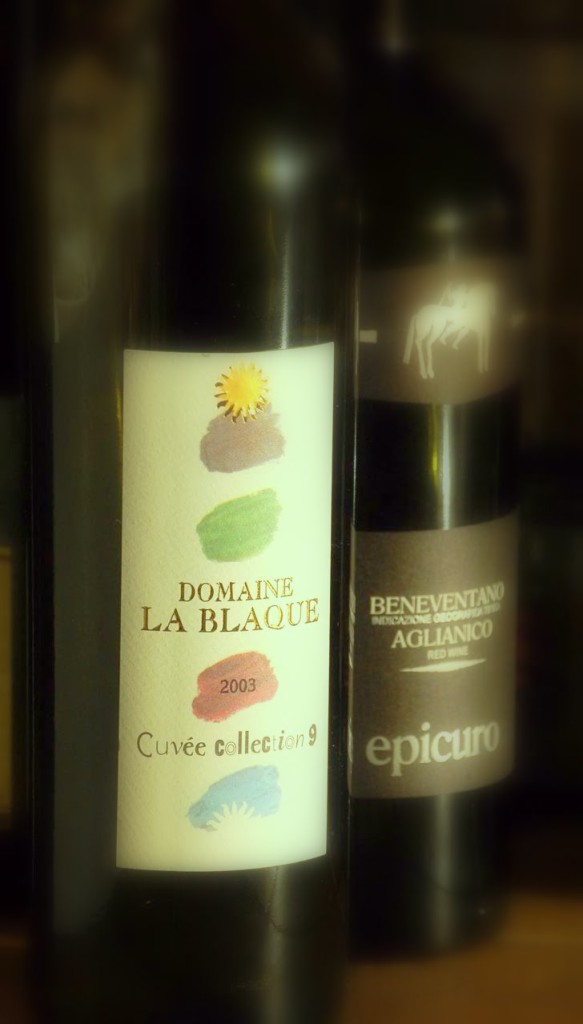 Pierrevert AOC is not widely known outside of Provence, probably due to several factors. It is small and produces such fine wine that domestic demand exceeds supply. The owner, Gilles Delsuc, with whom we spoke in August, explained that the restaurants in Provence alone take a significant amount of his production. Thus, there is no need for aggressive marketing.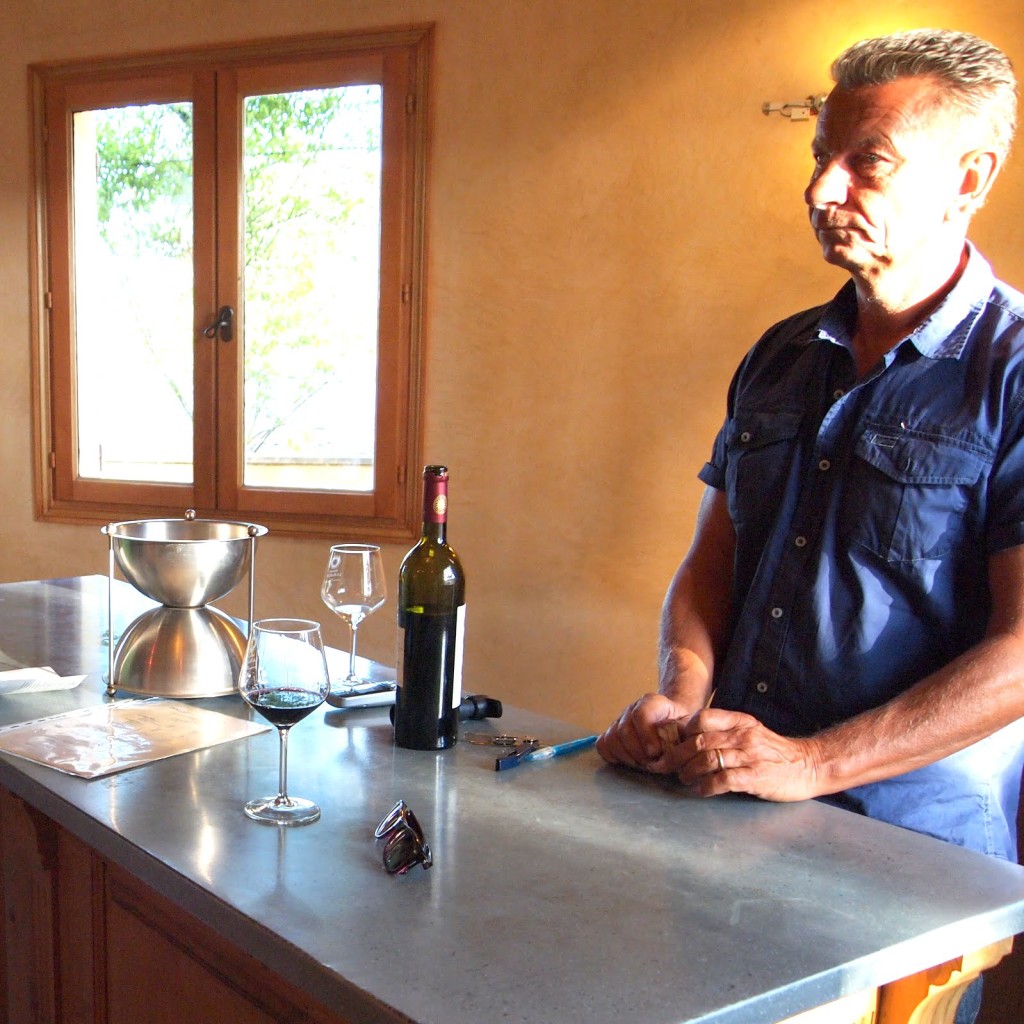 With regard to rosé in particular, because the appellation lies in the Alpes-de-Haute-Provence department—although it is direct neighbors with the Var, Vaucluse, and Bouche-de-Rhone, the three departments that are widely known for their rosés—it does not reap the benefits of the marketing of rosés by those departments.
Rosés from Pierrevert are made primarily from grenache and syrah with the addition of cinsaut and carignan. The 2010 Domaine La Blaque rosé that we will open is a blend of cinsault, grenache, syrah, and vermentino. Our tasting notes reveal that, in the past, we noticed flavors of berries (raspberries?) and cherries (black?) with a delightful mineral taste.
If you are in Provence, visit the wineries in this appellation. We have tasted wine at Domaine La Blaque and Domaine de Regusse, thoroughly enjoying both visits. Combine it with a visit to the Manosque Market on Saturdays or a tour of the L'Occitane Factory and Museum in Manosque. We went to dinner at Le Castelas in Sivergues after our stop in Pierrevert.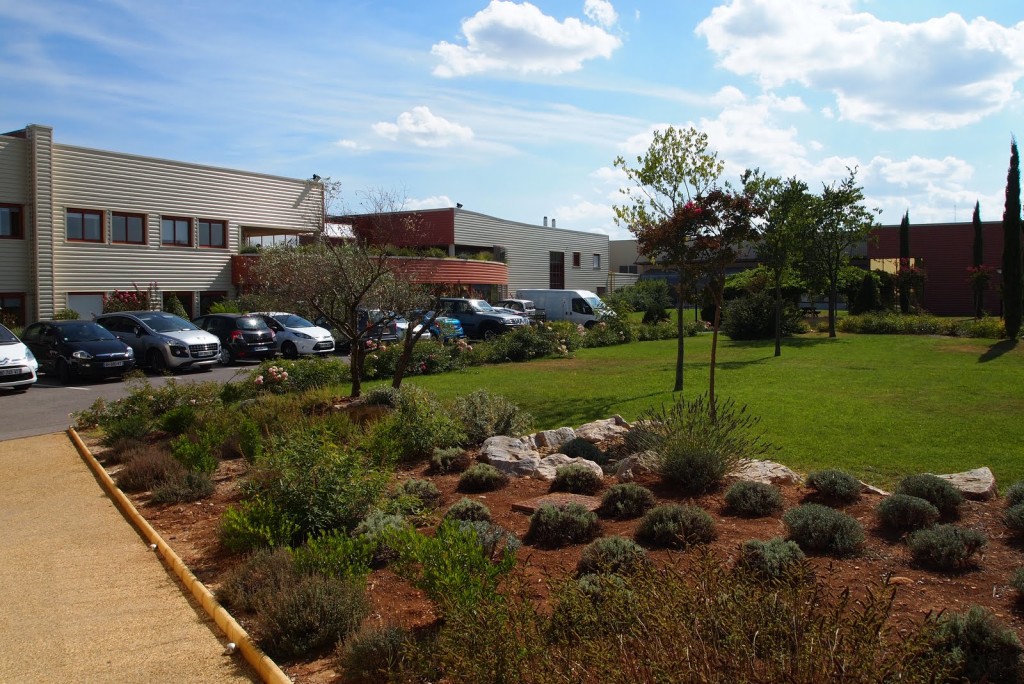 If you are not lucky enough to be in Provence, Pierrevert wines can be found in metropolitan areas in the States and online. They are very reasonably priced. There are many other wonderful rosés from Provence that are easier to find. Start with your local wine merchant and ask for suggestions.
A well-balanced rosé from Provence is divine. And it is a festive and colorful addition to any meal. If you are thinking pink on Valentine's Day, go rosé! If I were in Provence, I would celebrate exactly the same way….and it is so uncharacteristically cold there now that I would wear my woolies there, too! Okay, okay, okay… I'll wear the little black dress.