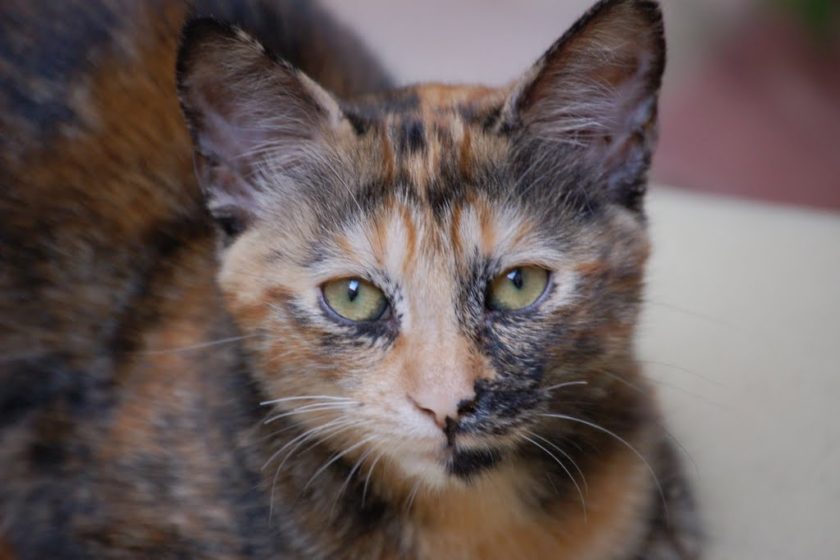 If you have traveled to France, you may believe that there are more cats there than in any other country. And if you have traveled south, you undoubtedly believe that they all reside in Provence.
France is ranked 5th in the list of countries with largest number of domestic cats; but, of course, France is much smaller and less populated that the top four countries (United States, China, Russia, and Brazil). The number of domestic cats in France probably hovers right around 10 million (compared to the 76 million or so cats in American homes).
However, when it comes to the subject of "expressions with cats," surely France ranks 1st. Meet the cats of the Luberon as we introduce you to some of our favorite French expressions and phrases.
Pleased to meet you
It's better to let sleeping dogs lie.
Cats have nine lives.
Obviously, any conscious attempt to escape from this
paradoxical predicament is futile and absurd.
Once bitten, twice shy.
When the cat's away, the mice will play.
Let's call a spade a spade.
I have other fish to fry.
I am outside, and I would like to come in.
I nap, therefore I am; I stretch, therefore I am.
I do not want to be neutered.
Where is the cat?
I like to play cat and mouse.
I'm going to wash quickly.
I do not chase cars.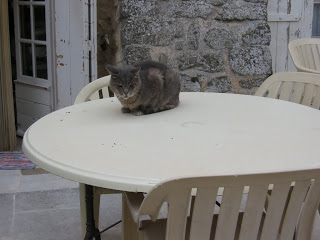 I am waiting to be served.
I think I am going to cough up a fur ball.
Do you want to fight like cats and dogs?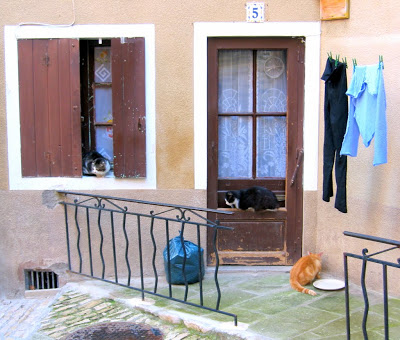 Four cats on four porches.
Four cats in four windows.
I sleep.
It is absolutely essential that the fish be fresh.
Note: I am indebted to my French teachers, Janine Kolb, from whom I learned many of these expressions, Henry Beard who wrote French for Cats and Advanced French for Exceptional Cats—two wonderfully illustrated books, from which I borrowed a few lines—and About.com.FrenchLanguage (see http://french.about.com/od/expressions/a/chat.htm), from which I learned very much. I was unable to find photos to support two of my favorite expressions: C'est du pipi de chat and écriture de chat which I include now in the event that you wish to describe something that tastes awful or someone's handwriting that appears to have been scrawled across the paper.
Photography by Towny Manfull with contributions from David Scott Allen and Kim Oates.  All but three of the photographs were taken in the Luberon villages of Lourmarin, Bonnieux, Menerbes, Buoux, Saignon, Ansouis, Vaugines and Joucas.  The other three were taken in LaNapoule on the Cote d'Azur.